News
Victoria Season 3 Confirmed
Jenna Coleman and Tom Hughes will both return for a third series of ITV's popular royal drama Victoria, it's been announced...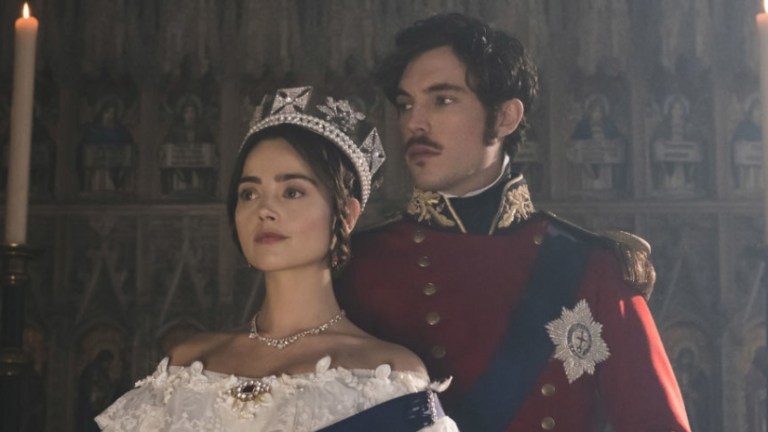 It's official: Victoria Season 3 is happening
Series 3 of the lavish show, a ratings hit for the broadcaster, will see both Jenna Coleman (Doctor Who) and Tom Hughes (Paula) return to their roles as Victoria and Albert respectively sometime in 2018, we'd imagine.
Creator Daisy Goodwin has been teasing events to come for the royals. "Series three will start in 1848 which was a hugely dramatic and eventful time for both the royal family and Europe, with revolutions on the continent and uncertainty around the monarchy. Viewers can expect more drama than ever before in the third series."
"We're delighted that the nation has taken Victoria to its heart," gushed ITV's Head of Drama, Polly Hill, in a statement. "Filled with romance, political crises and family drama, Daisy Goodwin's scripts bring this fascinating part of history to life so vividly and we look forward to regaling audiences with the next part of the illustrious Queen's reign."
Production company Mammoth Screen, who are also mid-production on a fourth series of Poldark at present, are similarly delighted with the news.
"Jenna Coleman and Tom Hughes shine as Victoria and Albert and it's an honour to have them back for a third series, which covers a tumultuous period in our country's history, filled to the brim with royal scandals, political skirmishes and constitutional crises, as new historical figures enter the saga to challenge Victoria and Albert as never before," added Managing Director Damien Timmer.
We'll bring you a lot more news on the third series of Victoria as we have it.