News
Viceland Orders James Van Der Beek DJ Comedy
We swear this is a good thing. Hear us out...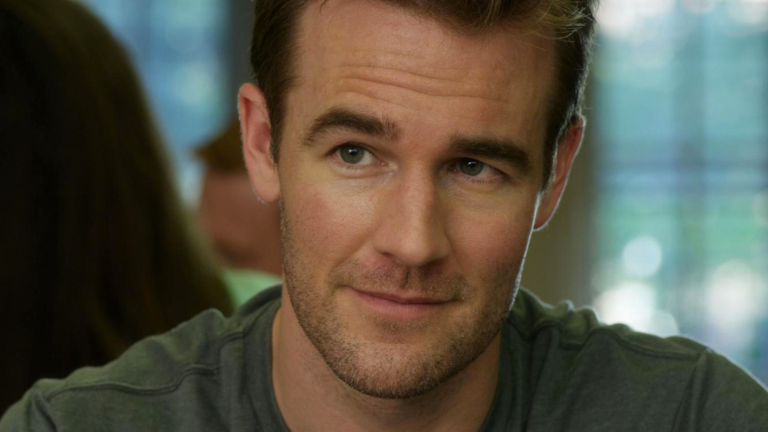 Viceland's first scripted comedy is set to be a project executive produced, written by, and starring actor and meme icon James Van Der Beek.
Still with us?
He's going to play a fictionalized version of the DJ Diplo.
Not sold?
Deadline had the exclusive break on the Viceland order for the tentatively titled What Would Diplo Do?, which Van Der Beek describes as "Louie meets WorldStar HipHop crossed with This Is Spinal Tap."
I sense hesitation. I get it. You don't have to be a Creek Head (that's what me and my fellow Dawson's Creek fans call ourselves) to appreciate the comedic potential here. This is the ideal project for the self-aware Van Der Beek, who played a fictionalized, narcissistic version of himself on ABC's short-lived cult hit Don't Trust The B**** In Apartment 23.
In What Would Diplo Do?, Van Der Beek, who could be Diplo's stunt double, will play a fictionalized version the DJ in a "collection of parables about life as told through the eyes of guy who can bring 60,000 people to their feet… but kind of sucks one-on-one."
There's already evidence that this project works. Van Der Beek portrayed the DJ in a brilliant online concert promo for Diplo's Mad Decent Block Party. DJ Diplo will executive producive the series with Van Der Beek.
The project marks the first scripted series for Viceland, which debuted in February 2016. It's Van Der Beek's most high profile project since CSI: Cyber was cancelled last year. More on the life and times of James Van Der Beek as we have it…
____
For more TV discussion and creator interviews, check out the TV IV podcast and subscribe! iTunes | Stitcher | Soundcloud