News
Vic & Bob's Big Night Out series 2 air date confirmed
Vic Reeves and Bob Mortimer are bringing Big Night Out back for a second series on BBC Four...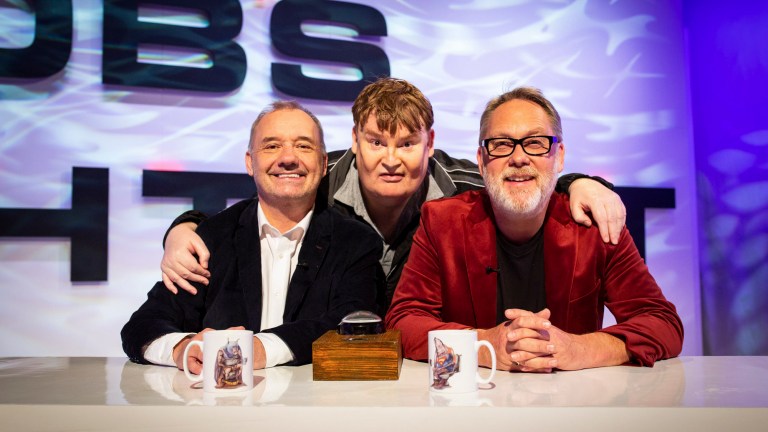 Get ready for some more messing about, telling jokes, having a daft laugh and that, because more of Vic & Bob's Big Night Out is very nearly here. Following the 2017 one-off Christmas special on BBC Two and the four new episodes from 2018, a second four-episode series is on its way.
Airing on BBC Four, and available to stream on BBC iPlayer after transmission, the new episodes start on Wedneday the 27th of November at 10pm. They'll see Bob Mortimer and Vic Reeves will performing characters old and new from the nineties variety show send-up, assisted by comedian Vaun Earl Norman and special guests.
The new series promises to see Judge Nutmeg dispensing his own special form of justice, more from the Ghost Hunters, and a special performance by Bob, who will take viewers back to the 1980s. We. Can't. Wait.
Back in 2017, here's what the duo had to say about the return in the official press release "This is the show we wanted to perform back in the 1980s. Now the time is right. We will be increasing our respective heights in order to perform some of the more intricate and challenging moments." Now that's commitment to your art.