News
Veronica Mars Revival Happening
Forget another Veronica Mars movie, says Kristen Bell -- it's back to TV.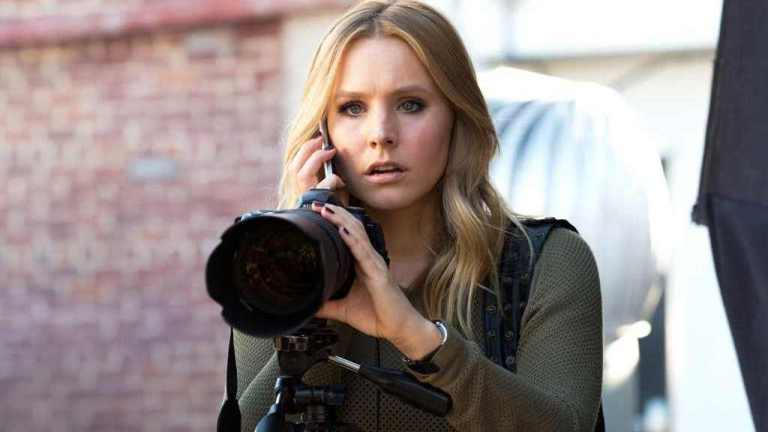 Kristen Bell is talking about Veronica Mars again, and this time she's speaking in terms of a limited-run series, not a movie. And fans won't have to cough up the budget this time either.
Bell told TV Line last year that she and series creator Rob Thomas were discussing returning to the episodic television format for another Mars follow-up, adding, "And this time around we're not going to ask the audience to pony up for anything."
Although there seems to have been little movement so far on their planned six-episode arc, Bell told Indiewire this week, "We are willing to put the effort in. I mean, if I have to do it as Murder She Wrote at 80, we're going to do it. It's going to happen." She added that she felt Veronica Mars "works better as an episodic series" than a movie.
A movie is what fans got three years ago, when the continued interest in Veronica Mars — which was canceled in 2007 after three seasons on UPN and the CW — led to Bell and Thomas launching a Kickstarter campaign that raised nearly three times their proposed $2 million budget. The resulting film was released via VOD and limited theatrical release, where it performed modestly.
Read the full Den of Geek NYCC Special Edition Magazine right here!