News
Veep Season 7: Release Date, Trailer, Cast, Photos, News, and More
Former President Selina Meyer will fully end her term in Veep Season 7.
Term limits are a bitch. President Selina Meyer, who was unceremoniously evicted from the White House after the electoral college and the House of Representatives lost the count, is ending her run with Veep season 7. "The decision to bring Veep to a close at the end of next season is bittersweet," HBO's president of programming, Casey Bloys, said in a statement.
"We love the show and everyone involved but respect the producers' choice to bring Selina Meyer's journey to its conclusion after an extraordinary run of critical and award-winning acclaim. Julia Louis-Dreyfus' comedic brilliance infused Selina with a dynamic presence and a vibrant wit which will ensure her a place in the history of television's most iconic comedic characters. We look forward to producing the seventh and final season."
read more: Veep: Calculating Jokes Per Minute
Veep costars two time Emmy-winner Tony Hale, Emmy nominees Anna Chlumsky, Matt Walsh and Gary Cole, and Reid Scott, Timothy Simons, Sam Richardson, Kevin Dunn and, Sufe Bradshaw. The former president was discouraged from making a second attempt at the presidency by her chief of staff Ben, who told her no one wanted to see comeback. But, in spite of a drop in viewership from season 6, HBO knows that its audience wants to see her keep running.
"Selina is as true to herself as she can possibly be as season ends," Julia Louis-Dreyfus said at HBO's winter press tour. "I'm not really sure that evolution is really her game. Where our show ends up is ultimately a place I'm happy with it and I think viewers will be as well."
Veep Season 7 Trailer
Star Julia Louis-Dreyfus is understandably emotional in this HBO preview video as she explains Selina's arc in the final season of Veep.
All hail the Chief in the first Veep Season 7 trailer, embedded just below.
Veep Season 7 Release Date
At HBO's 2019 TCA winter press tour appearance, the network announced that Veep Season 7 will premiere on Sunday, March 31.
read more: Silicon Valley Season 6: Everything You Need to Know
Veep Season 7 will feature seven episodes.
Veep Season 7 Cast
Veep has never been afraid to shake up the roles of its characters. The veep, herself has gone from vice president to president, to no kind of president at all and her staff has shifted roles as needed. Still, most of the main crew is confirmed for Veep Season 7 and has popped up in behind the scenes Instagram posts. 
The only real questions are will Gary Cole return after getting a gig on CBS's Fam? Also Sam Richardson's comedic star has taken off in shows like Detroiters and Champaign ILL.
Veep Season 7 Photos
Get a load of these new photos from Veep Season 7.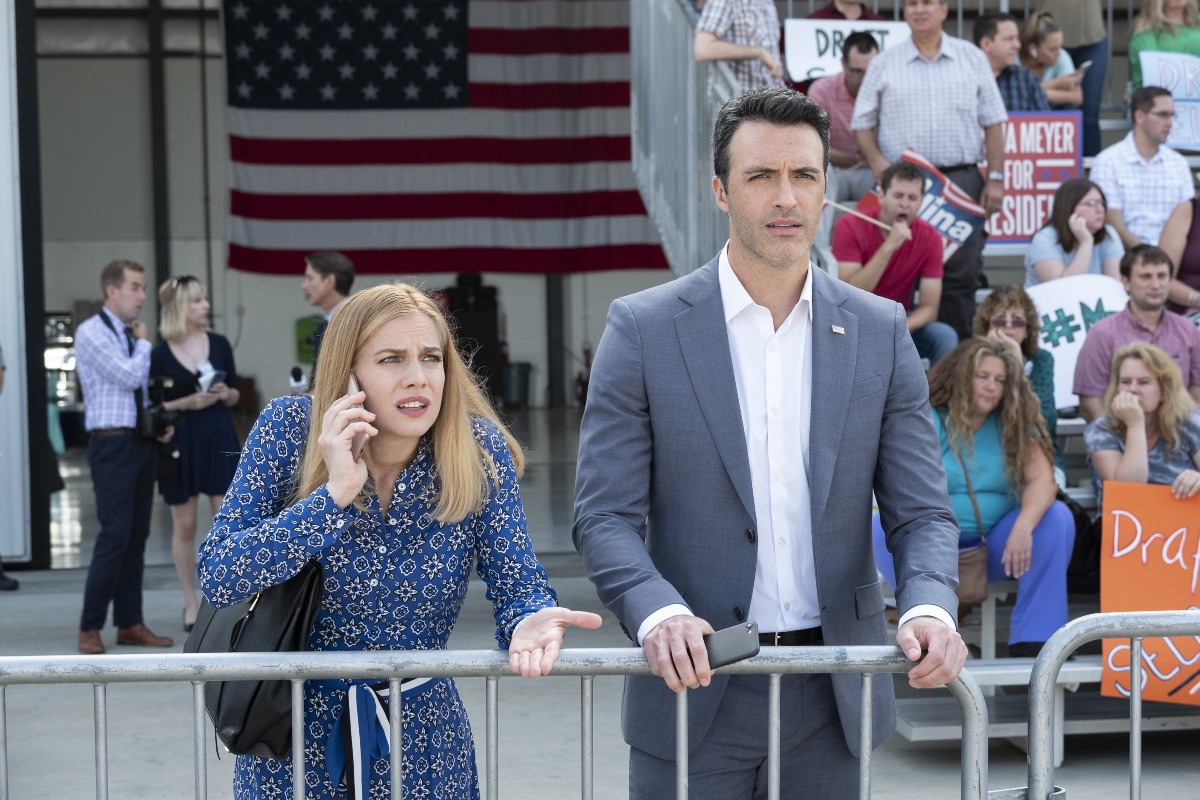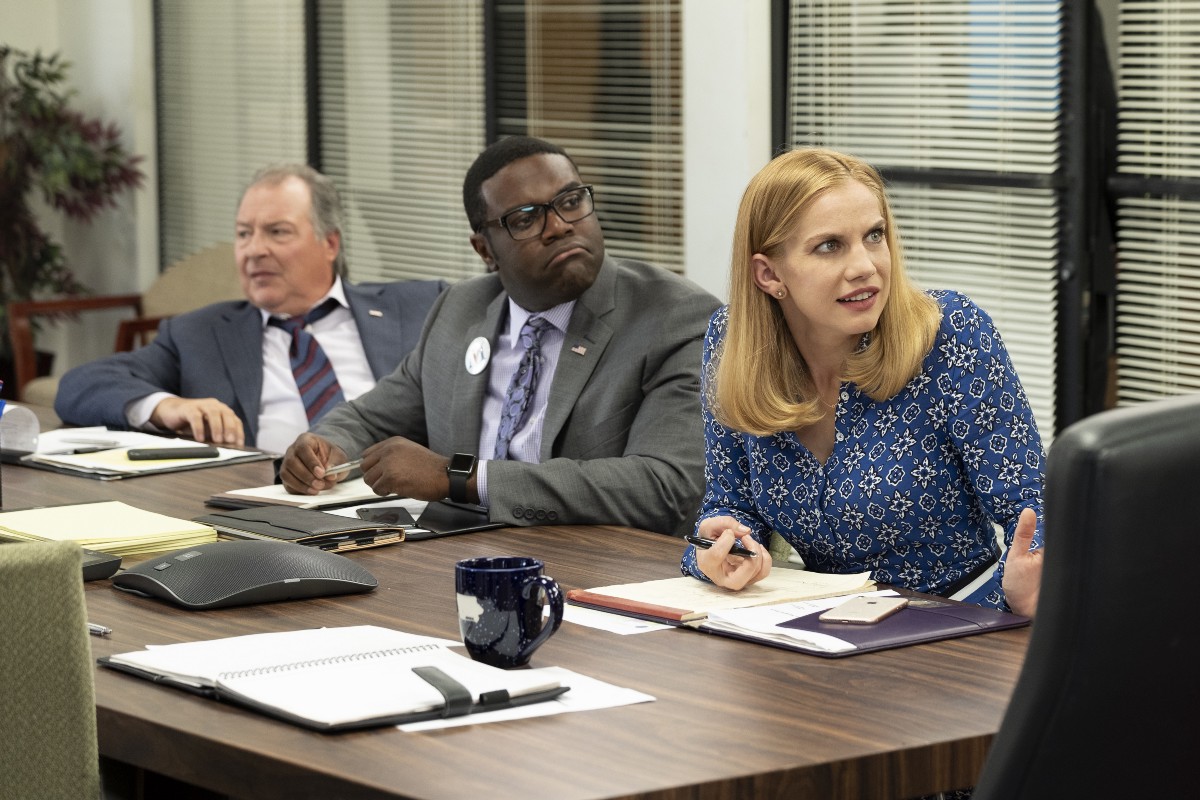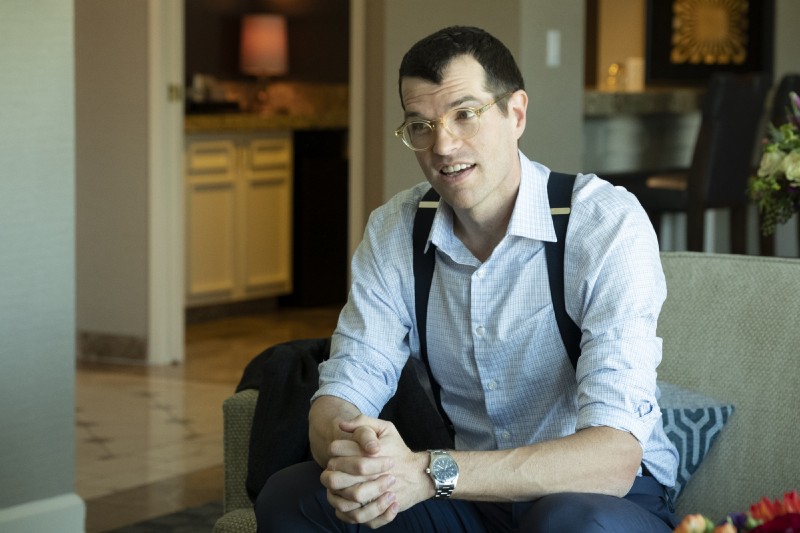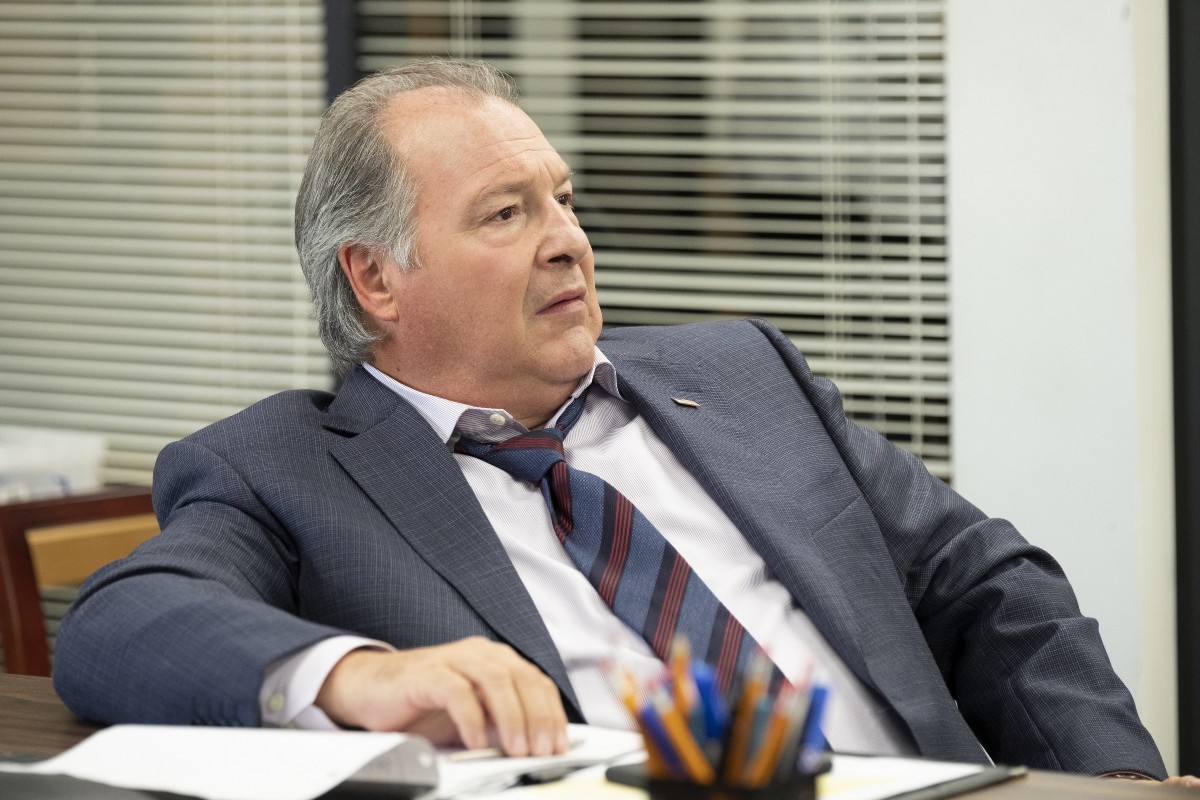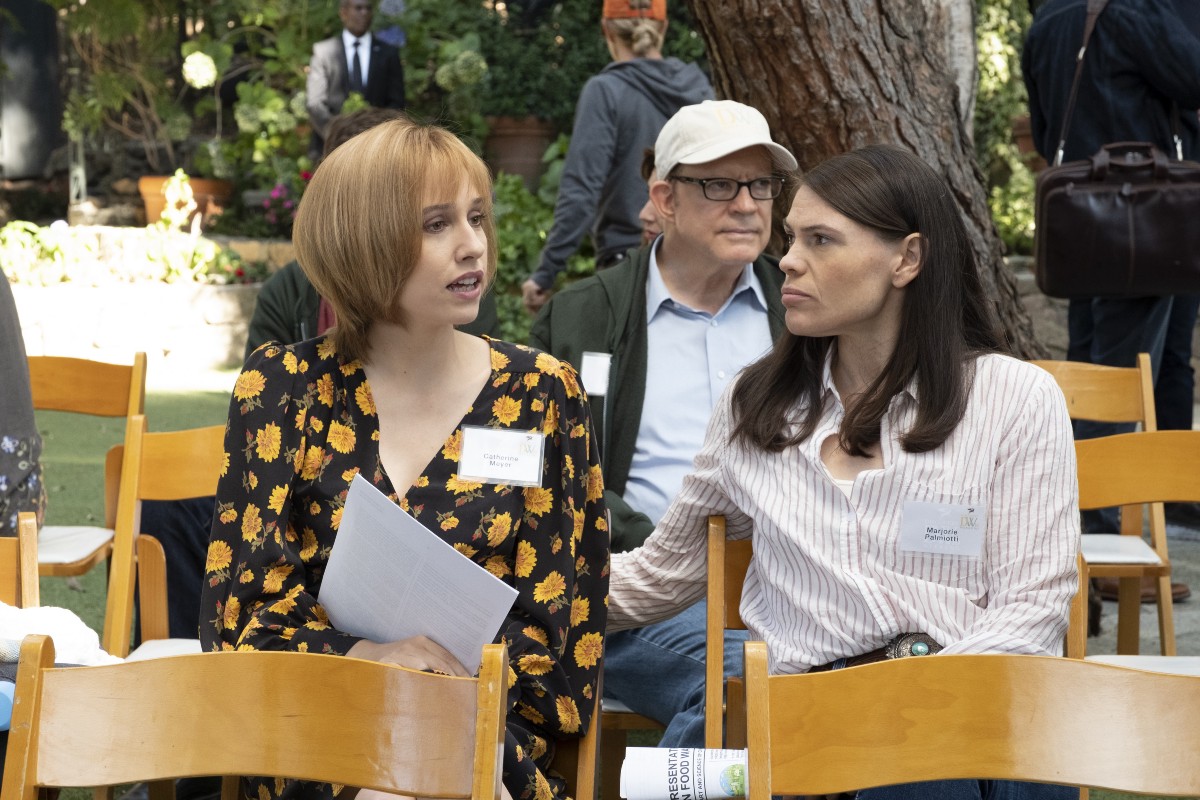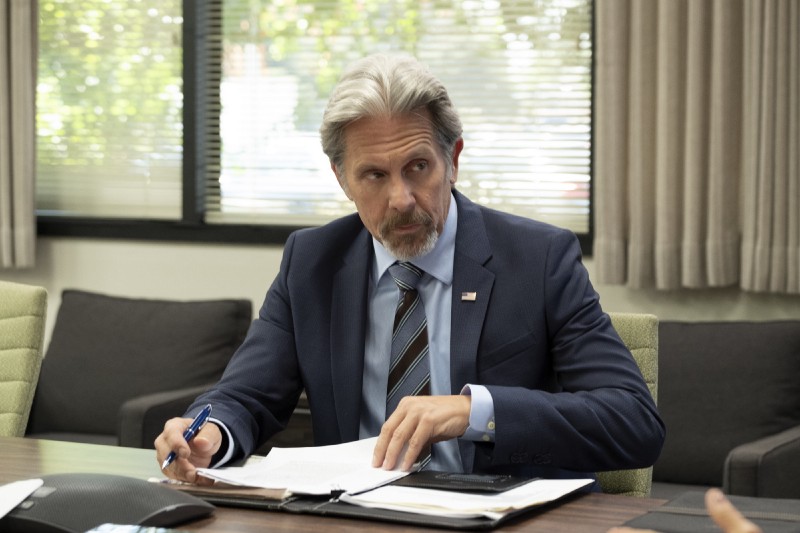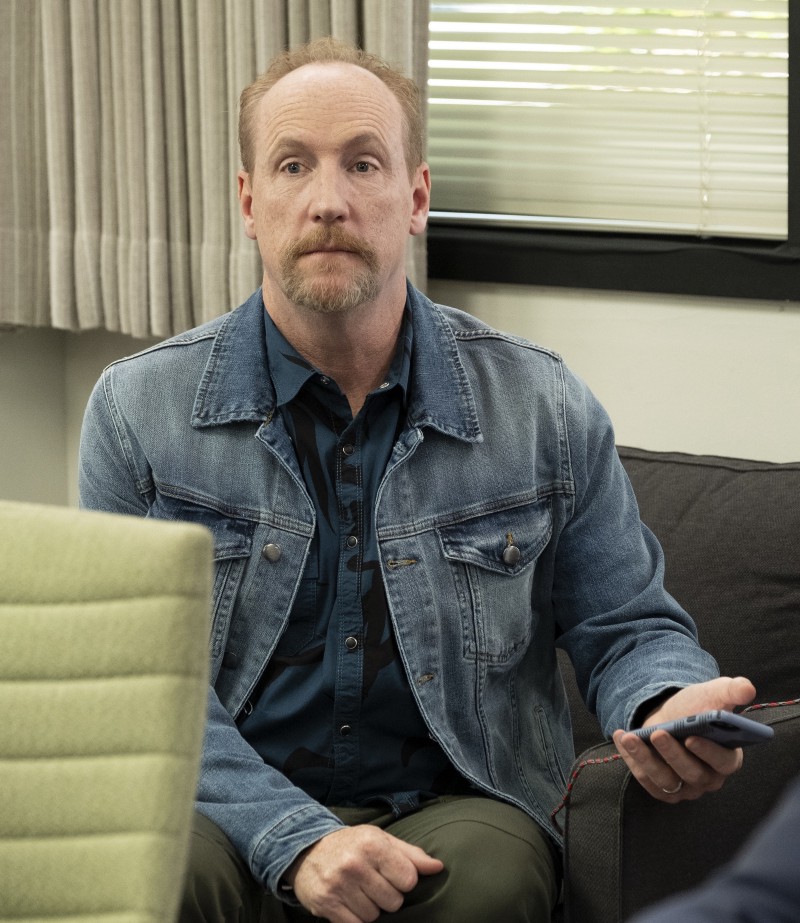 Veep Season 7 News
Veep showrunner David Mandel has shared the most terrifying sight possible on his Twitter feed.
Yes, that is Jonah "Jonad" Ryan running for President. This, of course, was teased in the Season 6 finale but we prayed cooler heads will prevail. That's not the case. Jonah Ryan is running for President and given the state of our country both on Veep and off of it – he's a shoe-in to win. 
read more: Big Little Lies Season 2: Everything You Need to Know
Julia Louis-Dreyfus commemorated her first day back on the Veep set after her battle with cancer with a twitter video, in which she shows herself to be grateful, but focused on closing things out with Season 7.
This moment arrives a week after Julia Louis-Dreyfus shared a photo of episodes 2 and 3 table read on her Instagram.
That looks like a fun time.
Dreyfus won the Emmy for Outstanding Lead Actress in a Comedy Series five years in a row. More impressively, however, Dreyfus announced in February that a procedure she had undergone to treat her breast cancer had "gone well."
Veep was created by Armando Iannucci who was nominated for an Academy Award for co-writing the Tony Blaire era political film In the Loop. It is executive produced by David Mandel, Frank Rich, Julia Louis-Dreyfus, Lew Morton and Morgan Sackett.
The series won two best comedy Emmys and took home the best directing comedy series trophy at the DGA Awards.
read more: Barry Season 2 Confirmed
Oh, and if you're wondering whether the Veep cast and crew is aware how weird the current American political landscape is currently, the answer is a definitive "yes."
"Somewhere along the way, the Veep universe was our universe," showrunner David Mandel told Variety. "I'm definitely, for lack of a better word, rethinking a lot of things. Not specific stories but just people's overall appetite for anything related to politics."
Culture Editor Tony Sokol cut his teeth on the wire services and also wrote and produced New York City's Vampyr Theatre and the rock opera AssassiNation: We Killed JFK. Read more of his work here or find him on Twitter @tsokol.
Alec Bojalad is TV Editor at Den of Geek and TCA member. Read more of his stuff here. Follow him at his creatively-named Twitter handle @alecbojalad