News
Vampire Diaries Series Finale: Will Nina Dobrev Be Back?
The ex-Vampire Diaries actress made an official announcement about whether or not she would be back as Elena Gilbert.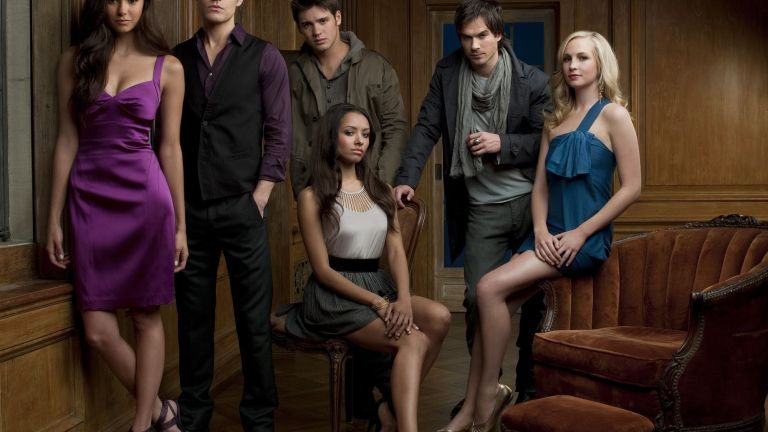 The Vampire Diarieswill wrap up its eight-season run in March and fans have long-speculated whether or not Nina Dobrev (aka Elena Gilbert aka Katherine Pierce) will return for the final episode. The answer: yes!
Dobrev just took to Instagram to confirm that she will be back for the final episode, posting a photo of her script for Season 8, Episode 16's "I Was Feeling Epic."
Dobrev's character Elena has been in a coma since the end of Season 6, when the nefarious Kai put a spell on her that could only be broken when her best friend Bonnie (Kat Graham) dies, sending vampire love Damon (Ian Somerhalder) into depression. I'm not sure what Dobrev's return means for poor, long-suffering Bonnie.
The narrative twist was prompted by Dobrev's decision to leave the show to pursue other opportunities, as well as to have a less grueling schedule. On TVD, Dobrev often had a grueling schedule. At one point, she was playing three characters simultaneously.
The departure was entirely amicable, with Dobrev letting the show's producers prior to Season 7 that she would not be returning, giving them time to write a suitable ending. In 2015, executive producer Julie Plec told Entertainment Weekly about Dobrev's possible return:
Nina has always said that if there's something for her to do in the series finale that she will be there to do it. When she left, she said, 'I want to see this character to its end at the end of the show, so I can't wait to come back and put her to bed again.'
The series finale of The Vampire Diaries airs on The CW on Friday, March 10th at 8 p.m. ET.