News
Unidentified: The Case Against Storming Area 51
We talk with UFO hunters Luis Elizondo and Sean Cahill from History's Unidentified: Inside America's UFO Investigation about season 1.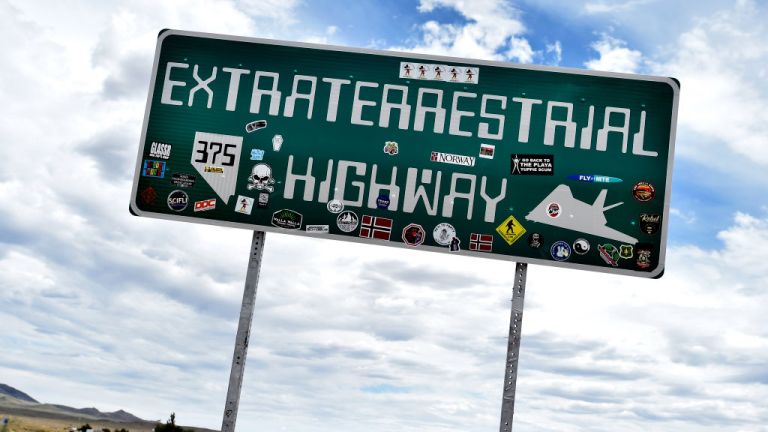 Seasons one of History's Unidentified: Inside America's UFO Investigation wrapped up on July 5th. UFO shows come and go, but what was unique about this one was the caliber of the investigators. Lead investigator Luis Elizondo formerly worked at the Pentagon, and one of his duties was to investigate UFOs as part of the Advanced Threat Identification Program (AATIP).
Now that Elizondo has left the Pentagon, he is working with former Blink-182 frontman Tom DeLonge's To the Stars Academy. This organization is made up of several other highly credentialed individuals who investigate the UFO subject and are the focus on Unidentified. Two of his team members were former Deputy Assistant Secretary of Defense for Intelligence Chris Mellon and former head of Advanced Systems Directorate for Lockheed Martin Steve Justice.
The show's credibility level is higher than any other program on this topic, but what about the ratings? That is hard to say at this point. Some of the episodes surpassed the ever-popular Ancient Aliens in viewership. Some did not. Ancient Aliens appeared before Unidentified on Friday nights.
read more: How Rockstar Tom Delonge Came To History's Unidentified
Two of the UFO investigators from the show attended the 2019 Den of Geek San Diego Comic-Con red carpet party. We were able to coerce them into answering a few questions. One of those guests was Elizondo. The other was Sean Cahill, the Chief Master-at-Arms on the USS Princeton in 2004 during a multi-day UFO encounter off the coast of San Diego. He joined Elizondo in a couple of episodes to investigate the area the Navy spotted UFOs in 2004.
The first question we asked was their views on how the public received the show.
"I think the reception has been a little mixed," Elizondo told Den of Geek. "I think there are a lot of people who have been very excited to see the information come out and offer that peek of disclosure, but of course there are still a lot of people that remain very, very skeptical, and we have to continue to chip away at that with information and data."
Cahill added that there's been a really large stigma around the subject of UFOs and it may take a while to break through. "From my standpoint, there's been an overwhelming positive response," he said. "A great deal of support and wanting to understand what this is about and what people have seen, so I am positive that going forward we are going to start a new conversation that's going to allow us to really open this up for everyone. Not just folks in the military and folks that have been around installations, but regular everyday folks who may have seen something and are afraid to come forward about it."
We also took some questions from other partygoers. They wanted to know if either of them were going to participate in the viral Facebook event to storm the gates of Area 51.
"No. I am not storming Area 51," Elizondo said with a touch of exasperation. "In fact, I would advise very much against that. Look, I think we have only gotten this far because we are working in a collaborative way with our government friends and colleagues. I would not advise trespassing on federal property… ever. I think we need to work with them. I think we need to be collegial and collaborative. I think if we only look back to the last year and a half, I think we can see that we have achieved a lot through peaceful means. That is very much ill-advised, in my opinion."
On a lighter note, an unnamed partygoer wanted to know if either of them were to be asked by aliens to take a ride on a spaceship, would they go? Elizondo says he would have to get permission from his wife, while Cahill says he has already received permission from his wife. However, he promised he would need to be sure they were going to bring him back.
Our last question for Elizondo was whether or not there would be a second season. With a wry smile, he said we would have to wait and see. Apparently, like so many other UFO secrets, we will have to patiently wait for more information about a second season for Unidentified.
Photo by David Becker/Getty Images
Read and download the Den of Geek SDCC 2019 Special Edition Magazine right here!