News
Undone Season 2 Confirmed by Amazon
Amazon has given a second season order for Undone, its rotoscope-animated series, which stars Rosa Salazar.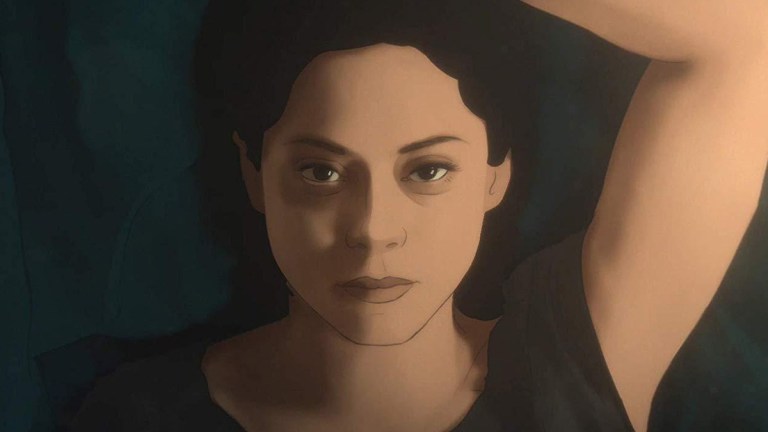 Undone Season 2 is officially in the works at Amazon!
The retail monolith's streaming platform, Amazon Prime Video, has ordered a second season for Undone, the rotoscope animation drama series, which debuted its 8-episode inaugural season this past September to wide acclaim. The order was made as part of Amazon Studios' overall deal with Kate Purdy, who co-created the series with Raphael Bob-Wakseberg. As the co-creators collectively express in a statement:
"It's been wonderful to share Undone and have people watching become part of the experience as they interpret the show through their own perceptions of reality. We are thrilled Amazon Studios is giving us the opportunity to keep exploring this world and these characters, and we look forward to seeing where the story takes us next — but since time is a construct, in a way, we already made the second season and you have always been watching it all along."
The story of Undone focuses on a young woman named Alma (Rosa Salazar), who, after surviving a near-fatal car accident, begins to experience a chronologically metaphysical awakening, having gained the ability to move through time and space; an ability she utilizes to reunite with and speak to her late father, Jacob (Bob Odenkirk), in attempting to solve the mystery behind his death. The series also has Alma dealing with a present family dynamic opposite her recently-engaged sister, Becca (Angelique Cabral), and mother Camila (Constance Marie), a humdrum relationship with boyfriend Sam (Siddharth Dhananjay) and a boss at her daycare job, Tunde (Daveed Diggs).
The creative team of Undone came into the series off experience on Netflix animated hit, BoJack Horseman, for which Raphael Bob-Wakseberg is the credited creator and Kate Purdy serves as executive producer. The series represents a groundbreaking television offering with its utilization of rotoscope animation, an effect created from artists painting over frame by frame of shot footage; a technique most famously represented by director Richard Linklater's 2006 Philip K. Dick film adaptation, A Scanner Darkly, which starred Keanu Reeves. Moreover, the series is serving as a crucial showcase for star Rosa Salazar, who – best known under the cover of CGI from this past February's live-action anime adaptation, Alita: Battle Angel, along with roles in Netflix hit movie Bird Box and YA franchise closer Maze Runner: The Death Cure – is proving her ability to emote from dramatic and comedic standpoints.
As Albert Cheng, co-head of television and COO of Amazon Studios, lauds of Undone's second season renewal:
"We're so excited for a second season of this wholly unique, visually stunning and critically acclaimed series. Undone is beautifully done in every sense of the word, aesthetically and emotionally, and we're very happy Undone will return for our Prime Video customers around the world."
Undone Season 2 Release Date
Undone Season 2's renewal announcement did not come with an official timeframe for its release on Amazon Prime Video. For the sake of context, Season 1 premiered on the platform on September 13, 2019.
Joseph Baxter is a contributor for Den of Geek and Syfy Wire. You can find his work here. Follow him on Twitter @josbaxter.