News
Underwater Trailer Submerges Kristen Stewart in Deep Trouble
Kristen Steward splashes her way through aquatic horrors in the first Underwater trailer.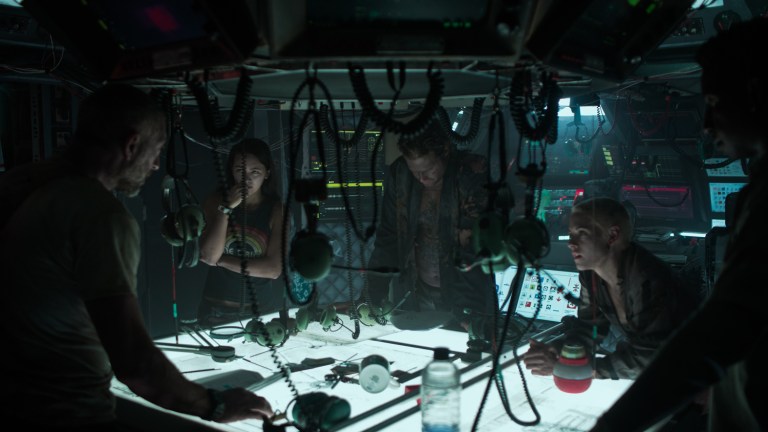 Kristen Stewart will go to any length to distance herself from the sun. The upcoming survivalist movie Underwater shows the Twilight star leagues away from her past horror endeavors. It is a combination of a cabin-in-the-woods movie and a submarine thriller. But the first trailer for the film explores what happens when a protagonist drops down to the same level as the enemy below.
Directed by William Eubanks, who helmed the 2014 film The Signal, Underwater is set 5,000 miles from land, and seven miles under the ocean. That's about as isolated a spot as you can set a film and still be on earth. The film follows "a crew of underwater researchers who must scramble to safety after an earthquake devastates their subterranean laboratory," according to the official synopsis. The trailer opens with Stewart's character noticing a leak in the vessel before the entire ship succumbs to the water pressure. That's scary enough as a premise, but the escape route to safety is lined with monsters who did not wish to be disturbed.
Underwater was and written by Brian Duffield and Adam Cozad. It also stars Jessica Henwick, who played Nymeria Sand in HBO's Game of Thrones, Vincent Cassel, John Gallagher Jr. and T.J. Miller. The movie was filmed in early 2017, before Miller faced sexual assault allegations and allegedly called in a bomb threat forcing two Amtrak trains to make unscheduled stops. Stewart will next be seen in the upcoming Charlie's Angels reboot movie.
You can watch the trailer here:
Underwater hits theaters Jan. 10.
Read and download the Den of Geek SDCC 2019 Special Edition Magazine right here!
Culture Editor Tony Sokol cut his teeth on the wire services and also wrote and produced New York City's Vampyr Theatre and the rock opera AssassiNation: We Killed JFK. Read more of his work here or find him on Twitter @tsokol.