News
Underappreciated TV: The 10th Kingdom
Do you believe in magic? Nah, of course not. Silly of us to ask. But if you're willing to suspend the disbelief, The 10th Kingdom might be right up your street.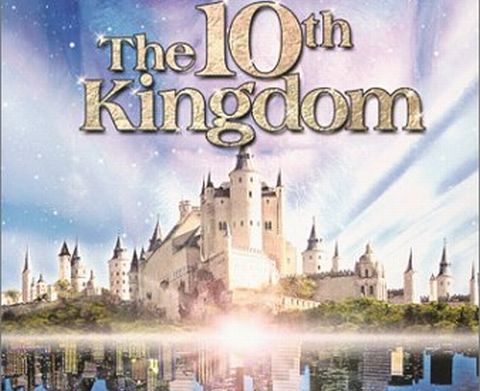 Do you remember Snow White, Cinderella, Rapunzel, Little Red Riding Hood, and Little Bo Beep? All the fairy tales and nursery rhymes you knew as a child come to life in the magical fantasy series The 10th Kingdom. Written by Simon Moore, and directed by David Carson and Herbert Wise, The 10th Kingdom is a modern take on traditional fairy tales. But if you're expecting a Disney-esque telling you'd be better off looking elsewhere as this series manages to combine 20th/21st century attitudes with the original versions of the tales. If Brothers Grimm, Hans Christian Andersen, and the other creators of these fairy tales were still alive, you could be certain that they would be pleased at the end result of this show, as it maintains all the darkness the true versions had.
Virginia is a waitress in New York. She lives with her single father Tony. Her life is pretty mundane. Then she hits a dog while riding her bike to work and she quickly discovers this is no ordinary dog; that he can understand her and is being chased by a half-wolf half man, imaginatively called Wolf, and a family of trolls. She and her father learn that the dog is actually Prince Wendal, heir to one of the mystical nine kingdoms that can be accessed through a magic portal in the middle of Central Park. The pair embarks on a journey into the magical world to restore Wendal to his rightful place as Prince of the 4th Kingdom and stop the Evil Queen from taking over. Along the way they face many of the trials that the characters from the fairy tales had to endure, as they struggle to return home to New York, or the 10th Kingdom.
So what makes The 10th Kingdom stand out? Firstly, it's a fantasy series which is often quite a rare thing. There have been plenty of science fiction series' over the years, but very few fantasy series. Xena: Warrior Princess and Hercules filled the gap in the market from 1995 to 2001, and then when news got out that The Lord of the Rings films were in production, it seemed the interest in fantasy was growing. The 10th Kingdom began airing on 27th February 2000 in the United States with the tagline "Do you believe in magic?" It won an Emmy that year for Outstanding Main Title Design with the award going to Timothy Webber the title designer which is a truly deserved award, as the opening titles are possibly the most stunning you will ever see. During the opening sequence New York City is transformed into a fantasy realm with skyscrapers turning into mountains and castles.
The 10th Kingdom is entertainment. It has a plethora of funny moments, with one personal favourite as the three trolls row across a lake they sing along to Night Fever by the Bee Gees on a radio they stole whilst in New York; it is dark, like the old fairy tales; and yet is suitable for all ages. Whilst it was being aired, it was the Sunday night programme in the Ward household as there was and is something for everyone – and any show that has Jimmy Nail as a goblin is certainly worthy of watching.
The actors are superb. Scott Cohen, who plays Wolf, is particularly talented as his little twitches and mannerisms are so realistic that you almost believe he is part wolf, and Dianne Wiest as the Evil Queen oozes cunning and evil. In fact it's hard not to talk about each individual actor, even down to the man in the background who looks shocked at the shepherdess trials, as this truly is an outstanding cast. Instead I urge you to add this series to your collection. It truly is a magical and doesn't rely on CGI and too many special effects. Filmed in parts of France, Austria and England it uses the stunning scenery and buildings to full effect. And if after all that it still doesn't enchant you, I'll eat this glass slipper!