News
Unbreakable Kimmy Schmidt Season 3: Trailer, Release Date, Cast
Kimmy is college-bound in the full-length trailer for Unbreakable Kimmy Schmidt Season 3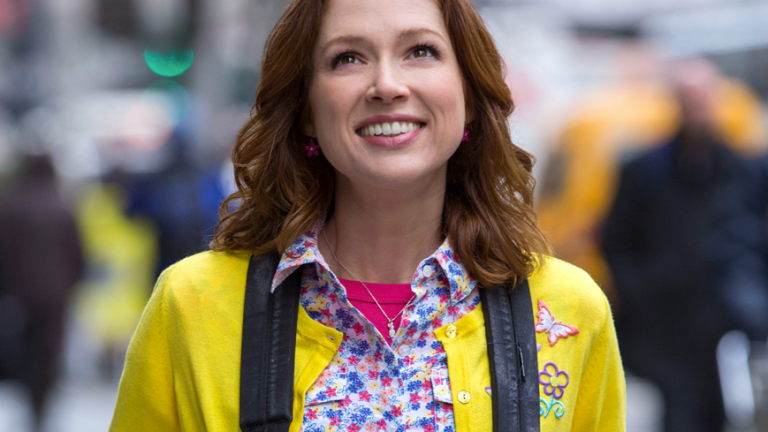 "Unbreakable! They alive dammit!"  That's right, folks, Unbreakable Kimmy Schmidt season 3 is coming to Netflix. 
Netflix dropped a full-length trailer for Unbreakable Kimmy Schmidt Season 3 and it gives us some serious insight into what all of our favorite characters will be up to in the upcoming season. Kimmy is college-bound! Titus is making counterfeit money! Lillian breaks up with Robert Durst!
Check out the full trailer below…
Unbreakable Kimmy Schmidt Season 3 Trailer
Here's the trailer!
The streaming service also dropped a Beyonce-inspired teaser after the Grammys and released the official launch date for the new season. 
Please, we've already joined the formation. Just follow Titus' lead. 
Unbreakable Kimmy Schmidt Season 3 Release Date
Kimmy, Titus, Lillian and Jacqueline are back on Netflix starting May 19th. 
Unbreakable Kimmy Schmidt Season 3 Cast
Unbreakable Kimmy Schmidt stars the Emmy-nominated Ellie Kemper (Kimmy Schmidt), Tituss Burgess (Titus Andromedon), and Jane Krakowski (Jacqueline White), and Emmy winner Carol Kane (Lillian Kaushtupper). The series was created by Tina Fey (30 Rock) and Robert Carlock (30 Rock).