News
Ubisoft May Be Developing an Assassin's Creed Television Series
Ubisoft continues their ambitious plan for Assassin's Creed to take over the entertainment world.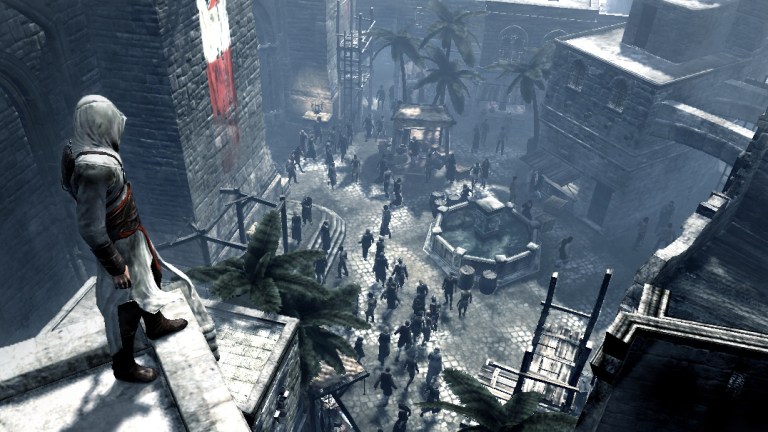 Ubisoft has made it clear that they intend to turn their most notable video game franchises into a multimedia empire. Thus far, their plan has largely been based on adapting games like The Division and Assassin's Creed into big budget films. Now, however, it seems that Ubisoft may be interested in expanding to television as well. 
During a Reddit AMA, head of content for Assassin's Creed, Aymar Azaizia, responded to a question regarding a mysterious Assassin's Creed TV project with the following statement:
"It's like the movie guys, we will take our time, to get sure we deliver something we can be proud of, but if you wander if it's on our plan… YES."
Previously, it had been rumored that Ubisoft may be in talks with Netflix regarding a possible adaptation of some of their franchises. While Azaizia's statements don't exactly detail every piece of Ubisoft's supposed plans, they do seem to suggest that Ubisoft is at least interested in turning Assassin's Creed into a series. As for whether or not those plans are actually in the works, we'll leave that up in the air for now. 
It is somewhat interesting to hear that Ubisoft still places so much value in the Assassin's Creed franchise as a multimedia enterprise given that the Assassin's Creed movie didn't exactly set a new standard for video game adaptations. However, it is believed that the film's global box office numbers helped save the project from the clutches of total financial ruin. Perhaps Ubisoft feels that the global market justifies further ventures. 
As for the actual Assassin's Creed game franchise, it is still on hiatus. Rumors suggest that Ubisoft may announce something regarding the franchise's return at E3 and that the next installment in the series will be based in Egypt. 
We'll be sure to update you on both of these rumors as more information becomes available.