News
Twitch to Stream Doctor Who Mega-Marathon
Are you ready for over 500 episodes of Classic Who delivered to you via Twitch over a seven-week period?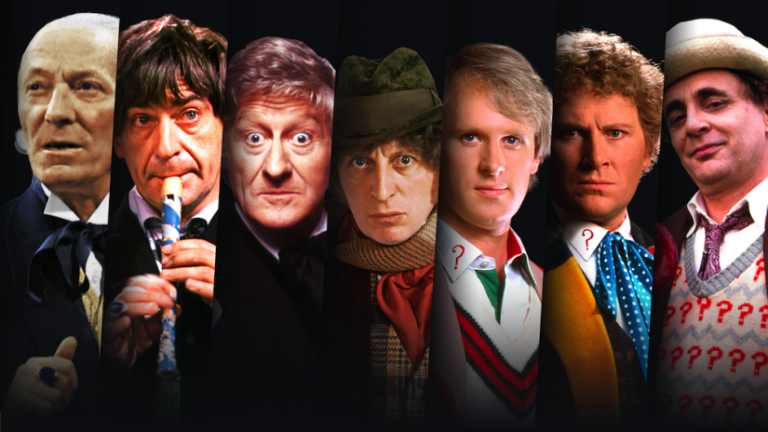 Better block off May 29th onward. Twitch is hosting a Classic Doctor Who mega-marathon, featuring over 500 episodes from the first 26 seasons of Who that can be streamed from any compatible device. Even better? As anyone familiar with the Twitch platform knows, you can chat along with other fans as you watch. Basically, it's like one, big Doctor Who party… That lasts for seven weeks.
No, there won't be seven weeks straight of Doctor Who episodes, but almost. Starting on May 29th at 2 p.m. ET, TwitchPresents will be airing eight episodes of Doctor Who everyday, Monday through Friday. The episodes will repeat twice immediately following their initial airing, which means there will be constant Doctor Who streaming during that Monday to Friday period. You can check out the schedule here.
There's a pretty amazing promo video for the nerd event. Check it out in the tweet below, courtesy of the official Doctor Who Twitter handle.
In addition to the episodes, Whovians who subscribe to the TwitchPresents channel will gain access to 14 Doctor Who-themed emotes modeled after the first seven Doctors (sorry, Paul McGann) to use in the chat.
Additionally, Twitch and content creators The Yogscast will produce a series of shows introducing each Doctor and discussing their episodes. Guests included on the program include Katy Manning (aka Jo Grant), and Doctor Who writers Bob Baker and Paul Cornell.
For those who don't want to wait until May 29th to start their Doctor Who marathon, Classic Doctor Who is also currently available to stream on BritBox.