News
Twisted Metal TV Series in Development From PlayStation Productions
New studio PlayStation Productions is working on a TV adaptation of the Twisted Metal franchise.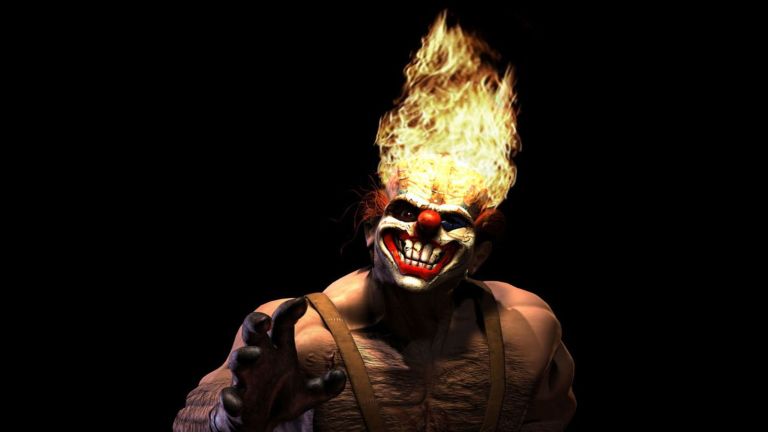 Sony is turning to its recently announced PlayStation Productions studio to develop a television series based on the Twisted Metal franchise. 
"We have a TV show we just agreed to get underway that will be developed from the IP on PlayStation, it's called Twisted Metal," said Sony Pictures Entertainment Chairman and CEO Tony Vinciquerra in a statement to investors. "It's a game that was put out many years ago and we're going to develop a TV series around that."
We have to admit that's not the most enthusiastic announcement that we've ever heard, but statements made to investors typically lack the flair of more public-facing announcements. Beside's it's been quite some time since we've seen Sony do anything with the Twisted Metal name. The last game in the series was released in 2012 for PlayStation 3, and it was generally seen as a good game that failed to modernize the series in truly exciting ways. 
Sadly, Vinciquerra did not elaborate on what plans Sony has for the Twisted Metal series. He doesn't give any indication of when it might be released, what network it will air on, who will serve as showrunner, or what the series will be about. We can only really speculate on that information at this time. 
Still, it does feel like the Twisted Metal series is the perfect source material for a compelling TV show. For those who have never played them, the Twisted Metal games tell the story of a group of participants in a car combat tournament. The winner of this tournament is granted a wish that typically need not even comply with the laws of reality much less the laws of man. 
The Twisted Metal series is infamous for its dark humor, insane action, and memorable characters. Given the tone of the games and the endings for many of its characters, we wouldn't be surprised if the Twisted Metal TV series bears some resemblance to HBO's Tales From the Crypt. Of course, we fully expect that the Twisted Metal series will follow a serialized story structure and likely adopt a Mad Max: Fury Road theme when it comes to its action sequences. 
We'll bring you more information on the Twisted Metal TV series as it becomes available. 
Matthew Byrd is a staff writer for Den of Geek. He spends most of his days trying to pitch deep-dive analytical pieces about Killer Klowns From Outer Space to an increasingly perturbed series of editors. You can read more of his work here or find him on Twitter at @SilverTuna014.