News
Twin Peaks Season 4 Is Not Being Discussed, According to Kyle MacLachlan
Twin Peaks star Kyle MacLachlan confirms that there are currently "no discussions" being had regarding another season of the show.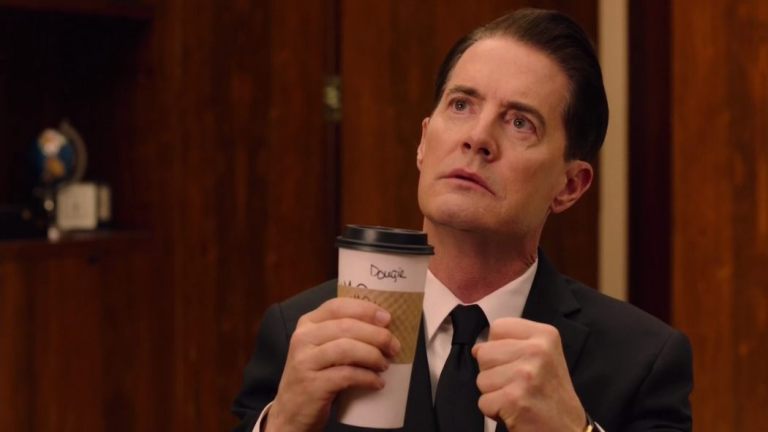 Well, for better or for worse, we finally know where Twin Peaks ends…at least for now. David Lynch's 18-episode Twin Peaks revival came to an end on Sunday with a two-part finale that left fans with way more questions than answers. Worst of all, it closed with a controversial scene that many will undoubtedly find divisive.
Now that this latest trip to the Washington town is over, the question on everyone's mind is whether Twin Peaks will return for a fourth season (or perhaps another movie). According to Twin Peaks star Kyle MacLachlan, there aren't any plans to bring the show back beyond The Return.
"Well, I know for a fact there are no discussions for more Twin Peaks," MacLachlan told Deadline. "That's where that is." 
In fact, there has been every indication in the last few weeks that last Sunday's episode might very well have been the last we'll ever see of Lynch's TV masterpiece.
Last month, Showtime CEO David Nevins confirmed that there were currently no plans to do another season of Twin Peaks on the network. The news comes out of the Television Critics Association summer press tour, where Nevins told reporters that Twin Peaks may indeed be done after its 18-episode run. 
"I don't think so, but it's not impossible," Nevins told The Hollywood Reporter when asked about the possibility of a season 4. "[David Lynch and I are] both avoiding the conversation for a while; we want to let the story coalesce and see how people feel at the end."
Nevins said that no formal decision had yet been made regarding the fate of the show. The executive assured that he would not sit down to discuss the fate of the show with Lynch until after the finale. 
"I promise we're not even going to have those conversations until the thing airs, David Lynch has been in France pretty much since the premiere event we had," Nevins said.
Well, with the revival finally at an end, it seems like it's time to have those talks. 
Despite the fact that it might be heartbreaking news (it certainly is for this writer), it's not surprising that Showtime isn't hot about producing another season of the show. Twin Peaks: The Return's cable numbers haven't been too hot. That said, the show has been a much bigger hit on Showtime's streaming platforms, according to Nevins. 
"That's new subscriptions driven largely by Twin Peaks was the biggest factor in that. It did its job for being such an unusual show for us," Nevins said. 
Twin Peaks' streaming numbers are perhaps indicative that the show is better suited for digital platforms such as Netflix and Hulu. After all, The Return is really supposed to be consumed as an 18-part movie, according to Lynch. An incredibly slow burning movie. If Lynch and the cast happen to be up for another season, they might consider a digital home for the series. Or perhaps a miniseries every couple of years with two or three feature-length episodes? 
The good news is that Twin Peaks: The Revival has turned out to be a unique, subversive TV experience that will be hard to forget for years to come. After 18 episodes, the show didn't tie up all of the show's loose ends, but perhaps that's the point? Time passes and people continue to live in its gaps. 
More news on Twin Peaks season 4 as we learn it!
Read and download the full Den of Geek Special Edition magazine here!