News
Twin Peaks: Lynch breaks his silence on season 4 possibility
David Lynch has finally addressed the prospect of making a fourth season of Twin Peaks...
It seems unlikely that many of the mysteries running through Twin Peaks, in both the original seasons and the latest one, will ever be solved. Some fans have made peace with that – and indeed did before David Lynch's relentlessly weird cherry-pie-and-coffee saga even started up again – but others are decidedly more intrigued to know if the show will return now that season 3 is over.
Director Lynch has finally broken his silence over the possibility. In a (perhaps badly) translated series of comments he made via video link to the Belgrade Culture Centre in Serbia, he addressed whether a fourth season might be on the cards after all.
"It's too early to say if there will be a fourth season of the series," he said. "If that were the case, we would have to wait a few more years because it took me four and a half years to write and film this season." 
When he was pressed over the fate of Audrey Horne, however, Lynch remained typically tight-lipped.
"What matters is what you believe happened. Many things in life just happen and we have to come to our own conclusions. You can, for example, read a book that raises a series of questions, and you want to talk to the author, but he died a hundred years ago. That's why everything is up to you."
Previously, in August, Showtime president David Nevins said that a fourth season was doubtful. 
"It was always intended to be one season," Nevins confirmed to Deadline. "A lot of people are speculating but there's been zero contemplation, zero discussions other than fans asking me about it."
Although that seems like a pretty definitive answer, it seems that the network's head honchos know that with Twin Peaks, you should always expect the unexpected.
"The door's always open to David Lynch, whether that would lead to another season, I don't know if he wants to do it," added programming president Gary Levine, who worked hard behind the scenes to get the show back on the air. "This was a Herculean effort. I'm not sure if any director has ever done 18 hours in a row of a series… It's remarkable what he achieved, fans are liking it and for me that's what's satisfying."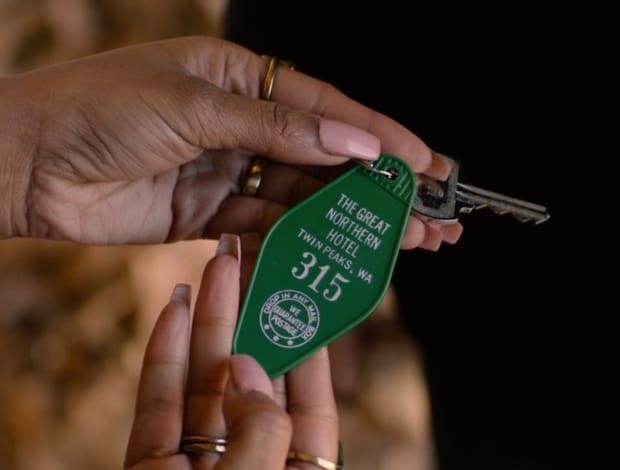 More as we have it.