Features
TV shows worth watching this week: Rick And Morty, The War Of The Worlds
The Man In The High Castle, The Crown and Ray Donovan return alongside some other TV picks for this week…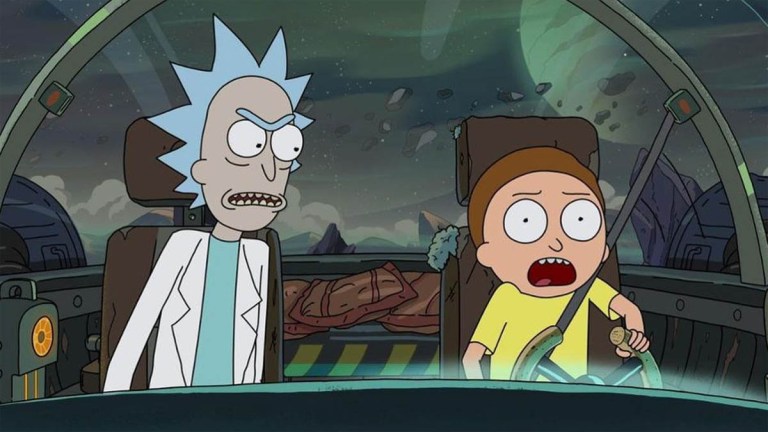 The celebrities
Are in the jungle again
Nobody's sure why.
A haiku for you there. Here are our picks of this week's new TV releases arriving between Friday the 15th and Thursday the 21st of November.
Come back next week for the new additions.
The Man In The High Castle season 4
Friday 15th November, Amazon Prime video
This is the final season of Amazon's The Man In The High Castle, adapted from Philip K. Dick's novel of the same name. It's an alt-history tale imagining a parallel world in which the axis powers came to victory in WWII, and follows the struggles of the Resistance.
The Crown season 3
Sunday 17th November, Netflix
All change for season three. As brilliant as Claire Foy, Matt Smith and Vanessa Kirby were as Brenda, Brian and co. in The Crown's first two seasons, they stubbornly refused to age a decade in a year and so have been replaced by the slightly older crowd of Olivia Colman, Tobias Menzies and Helena Bonham Carter. 10 new episodes arrive this Sunday, taking the royals all the way to 1977, when, presumably, the Queen sees the first Star Wars film and Prince Philip buys his first Sex Pistols LP. Here's a recap of the story so far.
The War Of The Worlds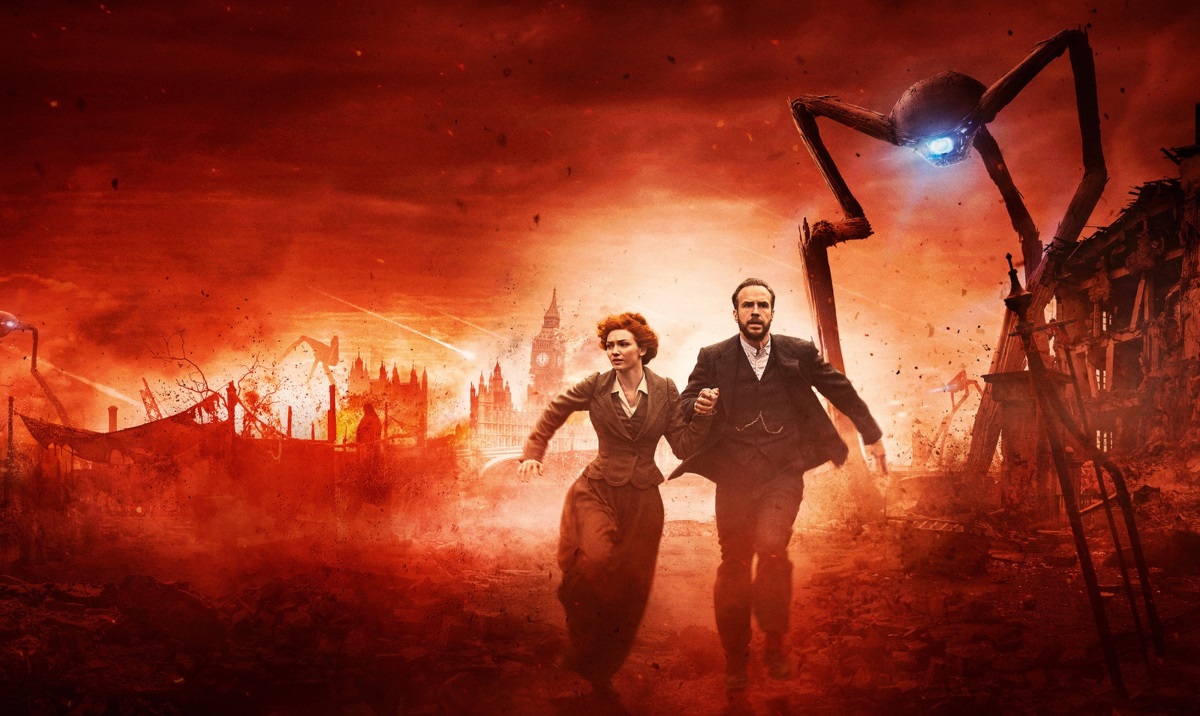 Sunday 17th November, 9pm, BBC One
Doctor Who's Peter Harness has adapted H.G. Well's seminal alien invasion novel into this three-part BBC series starring Rafe Spall, Eleanor Tomlinson and Robert Carlyle. The good people of Edwardian Woking discover that, despite the chances of anything coming from Mars being a million to one, still they COME.
The Worlds Of Ursula K. Le Guin
Sunday 17th November, 10pm, BBC Four
Another chance to see BBC Four's 2018 hour-long documentary exploring the work of one of SFF's greatest writers and thinkers, the author of the Earthsea quartet, The Left Hand Of Darkness, Lathe Of Heaven and other visionary works.
Vienna Blood
Monday 18th November, 9pm, BBC Two
From Sherlock writer Stephen Thompson comes an adaptation of Frank Tallis' Max Liebermann novels about an English doctor studying under Sigmund Freud who helps to solve crimes. This three-part series starts with a 90-minute first episode about a murder case.
Ray Donovan season 7
Tuesday 19th November, 9pm, Sky Atlantic
Liev Schreiber returns as the L.A. fixer in the seventh season of Showtime's acclaimed hit Ray Donovan. He'll be fixing stuff, no doubt, fixing it all up real good, good as new, left right and centre. (Have you actually seen this? – Ed)
Rick And Morty season 4
Wednesday 20th November, 10pm, E4
Instead of having to wait two months to see the new Rick And Morty season (well, the five episodes that are being released as the first chunk), E4 has brought its air date forward so now UK viewers will just be two weeks behind the US. It's the animated story of a genius scientist, his golden-hearted grandson, their family and some seriously messed-up and bonkers space adventures. If you need any more convincing than that, here's this.
Additionally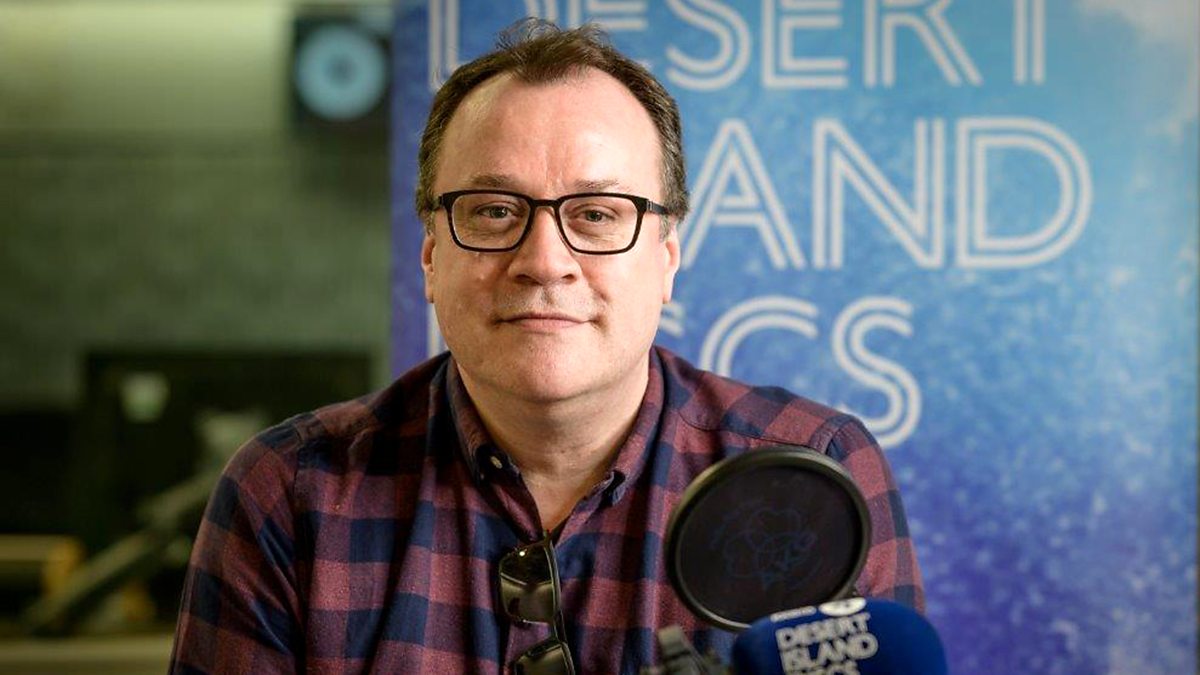 – It's Children In Need time again. Fund-raising fun has been going on all week and the live show airs from Friday night at 7.30pm. Here's a link to donate.
– Russell T Davies was Lauren Laverne's guest on BBC Radio 4's Desert Island Discs, and was typically clever, funny and inspiring. Have a listen here.
– It's the final of Ru Paul's Drag Race UK on Thursday the 21st of November on BBC Three.
– Tying in with the broadcast of the new The War Of The Worlds series, BBC 4 Extra is airing Francis Spufford's 5-part documentary series about the history behind the ideas that fuelled H.G. Wells' novel, starting on Monday at 2.15pm and available to stream here. It's good nerdy stuff.
Read about what's new on Netflix this November here.