Features
TV shows worth watching this week: NOS4A2, Glow, Succession
A supernatural chiller, and the gorgeous ladies of wrestling head up this week's picks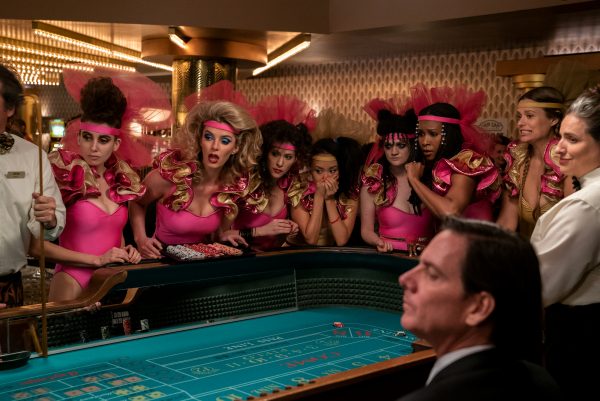 Welcome to the Summer deadzone where everyone's on holiday, at the cinema you're treated to the Playmobil movie and a film where Kevin Costner plays a talking dog, and the Premiere League has just begun.
Thank goodness for TV then, where the inexorable march of new and returning shows continues unabated. But how to negotiate the dense terraine of what to take a punt on? Don't worry. We've got you.
Here's our weekly suggestions of things to watch, our picks of the new TV arriving between Friday 9th and Thursday 15th August
Come back next week for the new additions.
GLOW season 3
Friday 9th August, Netflix
We couldn't be happier to welcome back the Gorgeous Ladies Of Wrestling for a third season after then absolute eighties highs of the first two series (if you've not caught up, get on it). 
Season 3 brings back all the series regulars including warring former friends Ruth aka Zoya the Destroya and Debbie aka Liberty Bell and will introduce Geena Davis as a former showgirl turned hotel entertainment director Sandy Devereaux St. Clair from the Fan Tan Hotel in Las Vegas where the GLOW is now in residence.
Fear The Walking Dead season 5B
Monday 12th August, 9pm, AMC Global
The second half of the fifth season of this Walking Dead spin-off show shambles into view this week. It's set years behind the main show but features cross over characters. This show takes a more positive spin on the zombie outbreak with our main group of survivors at the heart of the striving to help others and find redemption. Will the second half of s5 continue this upbeat bent, or will the gang all die horribly and in pain? You'll have to watch to find out. 
Succession season 2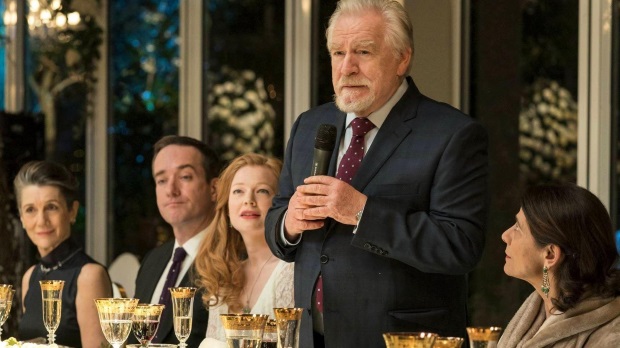 Monday 12th August, 9pm, Sky Atlantic
Season one followed the dysfunctional Roy family, owners of a global media business and all round terrible human beings vying for supremacy. Created by Jesse Armstrong and boasting a cracking cast including Brian Cox, Kieran Culkin and Matthew Macfadyen, the show has already bagged multiple awards so the second season is hotly anticipated. Check out our spoiler free review of season two as well as this feature about why you should be watching the show.
NOS4A2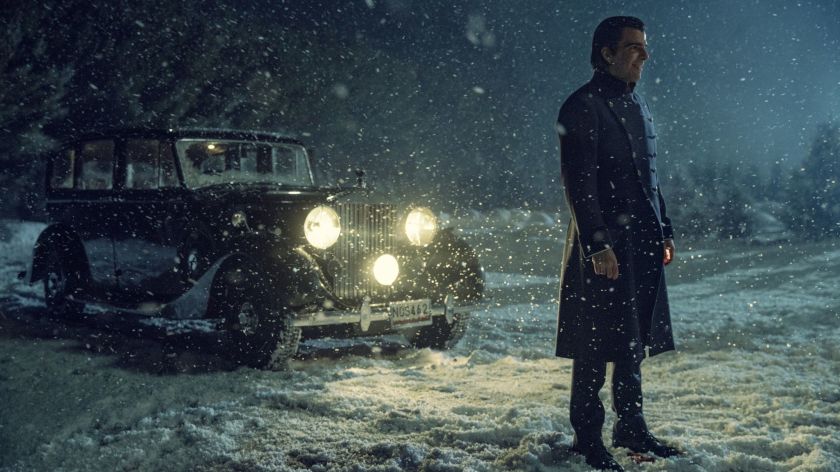 Tuesday 13th August, 9pm, AMC Global
Based on a book by Joe Hill, this horror series follows sinister soul-sucker Charlie Manx (Zachary Quinto) who steal kids and takes them to the hideous 'Christmasland', and the woman (Ashleigh Cummings) who takes him on. The book is drenched in links to Hill's other work as well as nods and references to his dad Stephen King so we'd expect supernatural chills and plenty of Easter eggs.
Dragon's Den series 17
Sunday 11 August, 8pm, BBC2
Still on, still good, the new series of the investment pitching show introduces a new Dragon in the form of 35 Year old Jenny Campbell, the youngest Dragon yet, who formed a craft business while she was in uni which now turns over £34millon a year. She joins returning Dragons Peter Jones, Deborah Meaden, Touker Suleyman and Tej Lalvani. Who will be in and who will be out? What will Deborah Meaden get disproportionately angry about? What exciting socks with Peter Jones wear? Easy Sunday night watching.
Deep Water
Wednesday 14th August, 9.00pm, ITV
This brand new six part drama is based on the Windermere series of novels by Paula Daly. The show stars Anna Friel, Rosalind Eleazar and Sinead Keenan and follows the lives of three women who live close to Lake Windermere and have similar aged kids. According to ITV's Head of Drama Polly Hill "It's funny, sexy, truthful and often outrageous, and should have the audience asking what they would do to hold their own family together." The UK's answer to Little Big Lies? We can only hope.
Additionally
– Three part series exploring the modern female Kathy Burke's All Woman begins on Channel 4 on Tuesday at 10pm, with the first episode exploring concepts of beauty.
– Edinburgh Fringe tie in, with highlights from the festival Edinburgh Nights With Nish Kumar lands on Friday 9th on BBC Two.
– Want more funny bits? A new collection of half hour stand-up specials called Tiffany Haddish Presents: They Ready is heading for Netflix on Tuesday 13 August showcasing diverse comedians connected to Girl's Trip star Haddish.
– Documentary fans might enjoy The Great Train Robbery The Hidden Tapes, which explores the infamous crime via a load of newly uncovered material lands on Channel 4 at 9pm on Monday 12 August.
– And who wouldn't want to watch Eaten By An Escalator, which lands on Channel 5 at 10pm on Monday 12th, not a horror film, although that would be cool, but a documentary about when escalators that go wrong. Harrowing, no doubt.