Features
TV shows worth watching this week: Good Omens, Black Mirror, Deadwood
The return of Black Mirror, and Neil Gaiman's Good Omens adaptation are among our TV recommendations for the week…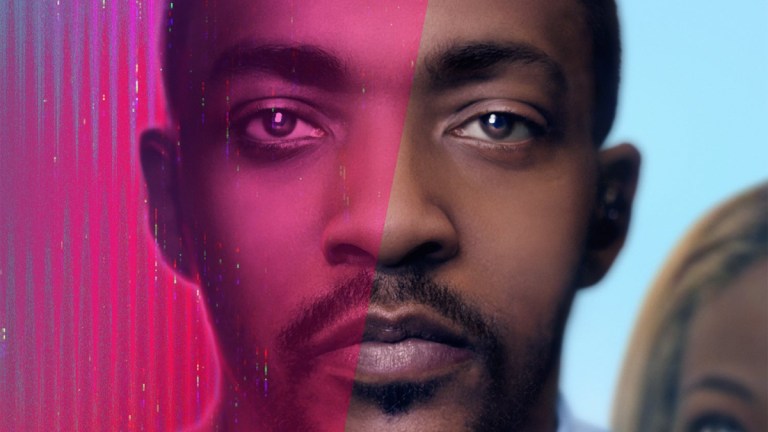 Work commitments and vitamin D deficiency notwithstanding, there's very little reason to leave your TV's side this week. New episodes of Black Mirror, six whole hours of bonkers Gaiman/Pratchett joy in the Good Omens adaptation, the return of Deadwood … so many excuses to close the curtains and hunker down.
Do try and get a bit of fresh air between episodes though. Take a walk. Smile at a bird. Sniff a daisy. Remember momentarily that we're all passengers on the same lonely planet spinning in space, doing our best to distract ourselves from the hum of eternal despair. That sort of thing.
Here's our pick of the best new and continuing shows airing between Friday the 31st of May and Thursday the 6th of June.
Come back next week for the new additions.
Good Omens
Friday 31st May, Amazon Prime Video
Adapted and show-run by Neil Gaiman, featuring an enormous, joyful cast led by Michael Sheen and David Tennant, Good Omens is a light-hearted romp through the apocalypse bursting with British humour and silliness. All six hour-long episodes arrive on Amazon this Friday.
When They See Us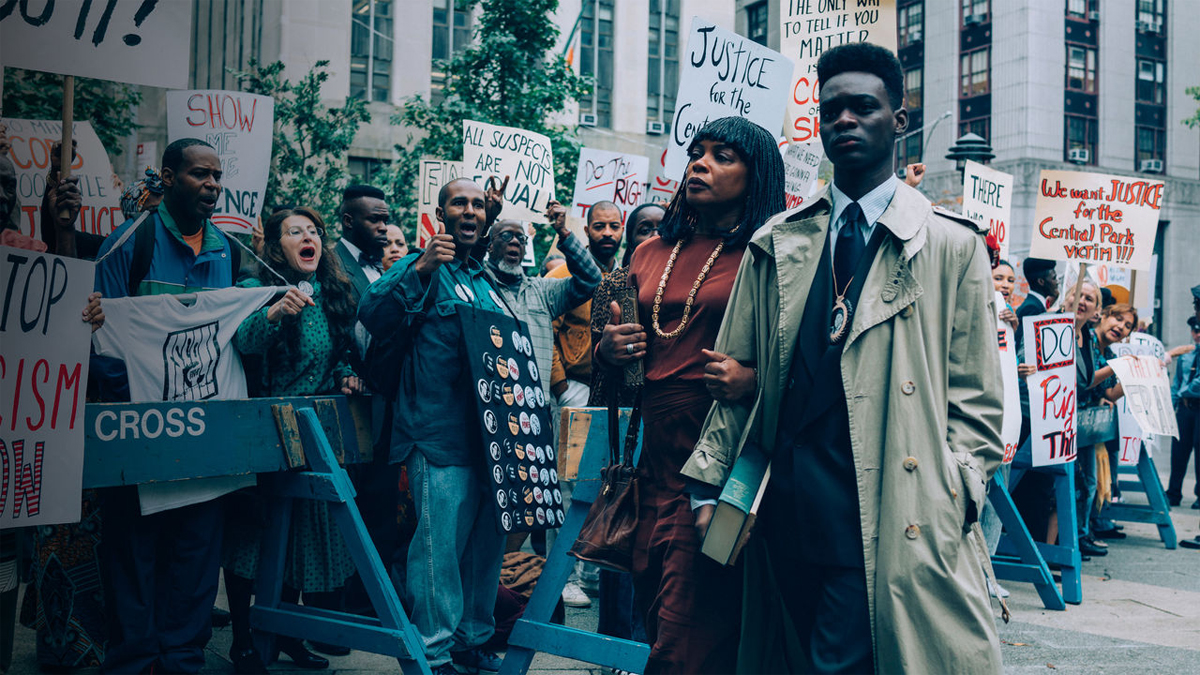 Friday 31st May, Netflix
Selma and A Wrinkle In Time director Ava DuVernay joins Netflix's True Crime division with this five-part dramatisation of the Central Park Five case. Set between 1989 and 2014, it tells the real-life story of five teenagers wrongfully convicted for rape and the battle to clear their names.
Deadwood The Movie
Saturday 1st June, 9pm, Sky Atlantic
Deadwood creator David Milch is finally able to say a proper goodbye to his ambitious birth-of-America Western, cancelled prematurely a decade ago after three seasons, in this feature-length return trip to the pioneer town, featuring almost all of the original cast.
Fear The Walking Dead season 5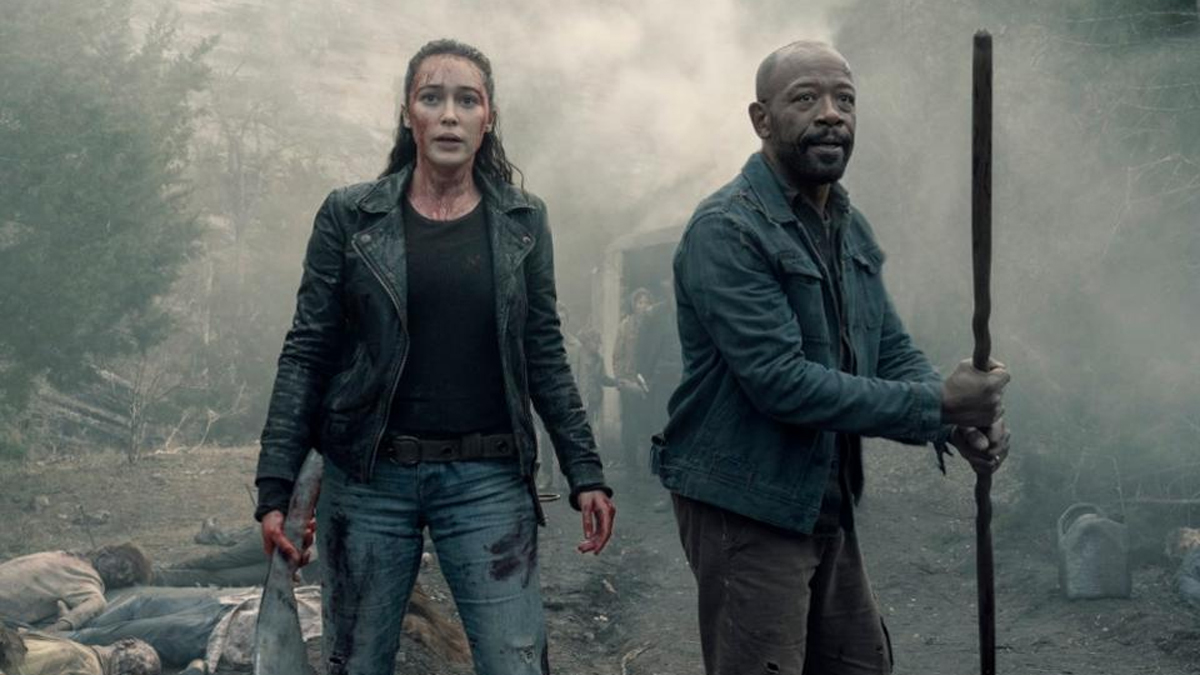 Monday 3rd June, 2am & 9pm, AMC UK
The companion series to The Walking Dead reaches its fifth season, and promises another major crossover with its parent show in the arrival of Austin Amelio's Dwight. Episodes will first be simulcast with the US on AMC UK, then repeated at a more civilised hour later that day.
Black Mirror season 5
Wednesday 5th June, Netflix
Interactive film Bandersnatch took up so much of the Black Mirror creators' time that like the old days, season five is just three episodes long. They're big episodes though, featuring a starry cast including Anthony Mackie, Andrew Scott and yes, Miley Cyrus.
Happy! season 2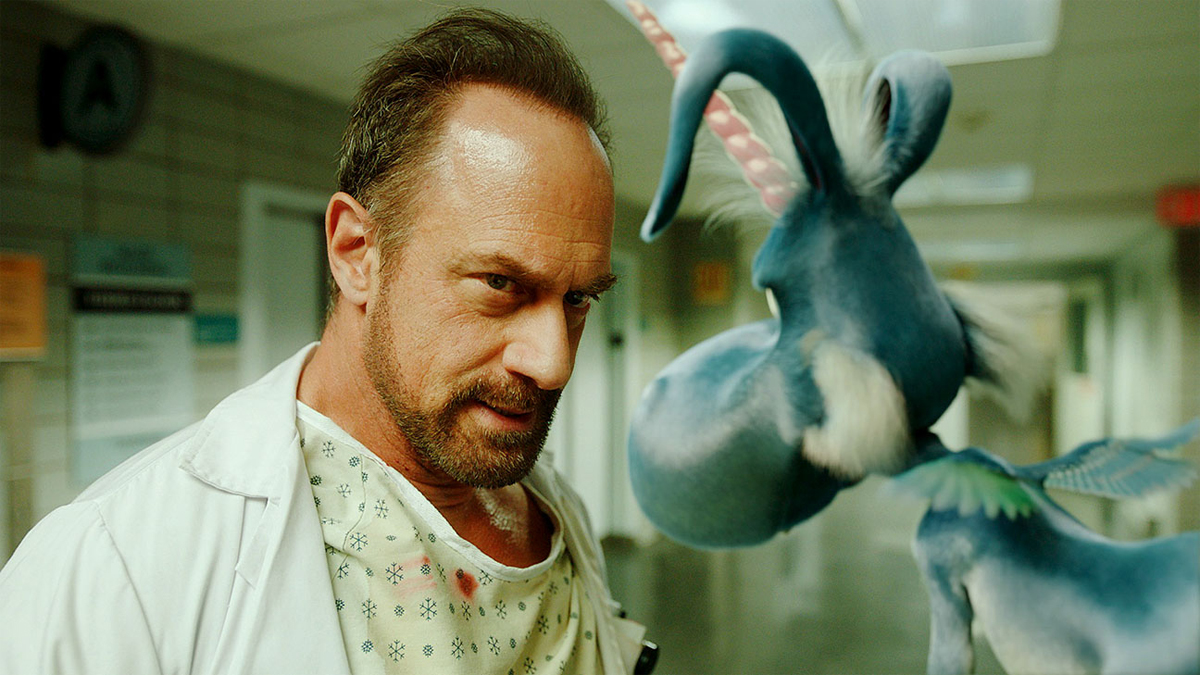 Wednesday 5th June, Netflix
The first season of this offbeat comedy from Syfy arrived on Netflix last year, and now follows a slightly expanded new 10-episode run. It's based on Grant Morrison and Darick Robertson's graphic novel about a corrupt ex-cop turned hitman whose near-death experience leaves behind a little visitor: specifically, a small, insufferably cheerful animated blue horse with wings, with a case to solve.
Additionally
It's been about ten minutes since Sean Bean was in something on TV, so refuel on bean-y goodness with crime drama The Oath, a Sony Crackle web TV series that arrives on Channel 5's on-demand streaming service on Friday the 31st of May.
The Mick season two (the now-cancelled Kaitlin Olson-starring comedy) arrives on Paramount Network with a double-bill on Tuesday 4th of June at 9pm.
The spiralling tale of Ray Reddington continues with The Blacklist season six, which starts on on Sky One on Wednesday the 5th of June at 9pm.
Next week also sees the final episode of Shane Meadows' stunning drama The Virtues (Wednesday at 9pm on Channel 4), and episode four of Russell T Davies' future-set family saga Years And Years. That's plenty to be going on with.