Features
TV shows worth watching this week: Ghosts, Game Of Thrones, Back To Life
A prime time comedy from the Yonderland crew and the final visit to Westeros are among our TV tips for what's worth watching this week…
Parents! It's midway through the Easter school holidays. The rabbit-themed craft projects are running thin, you've exhausted all the Hey Duggee episodes on Netflix and there's Dairylea smeared on every surface of your house and also on your neck. Don't panic. TV is here to help.
Not help, obviously. If anything, sloping off to watch any of the below will only hinder the situation, but for a brief moment, it will let you escape. Where? To the Seven Kingdoms, and a haunted mansion, and a CIA office in Berlin.
Here's our pick of the best new and continuing shows airing between Friday the 12th and Thursday the 18th of April.
Come back next week for the new additions…
JRR Tolkien: Designer Of Worlds
Sunday 14th April, 9pm, Sky Arts
Ahead of the May release of Nicholas Hoult-starring biopic Tolkien, this feature-length Sky Arts documentary explores the life of The Hobbit and The Lord Of The Rings author, and the enduring popularity of his stories around the world. Fantasy fans might want to stick around for a repeat of the George R. R. Martin South Bank Show episode, which follows at 10.15pm.
Game Of Thrones season 8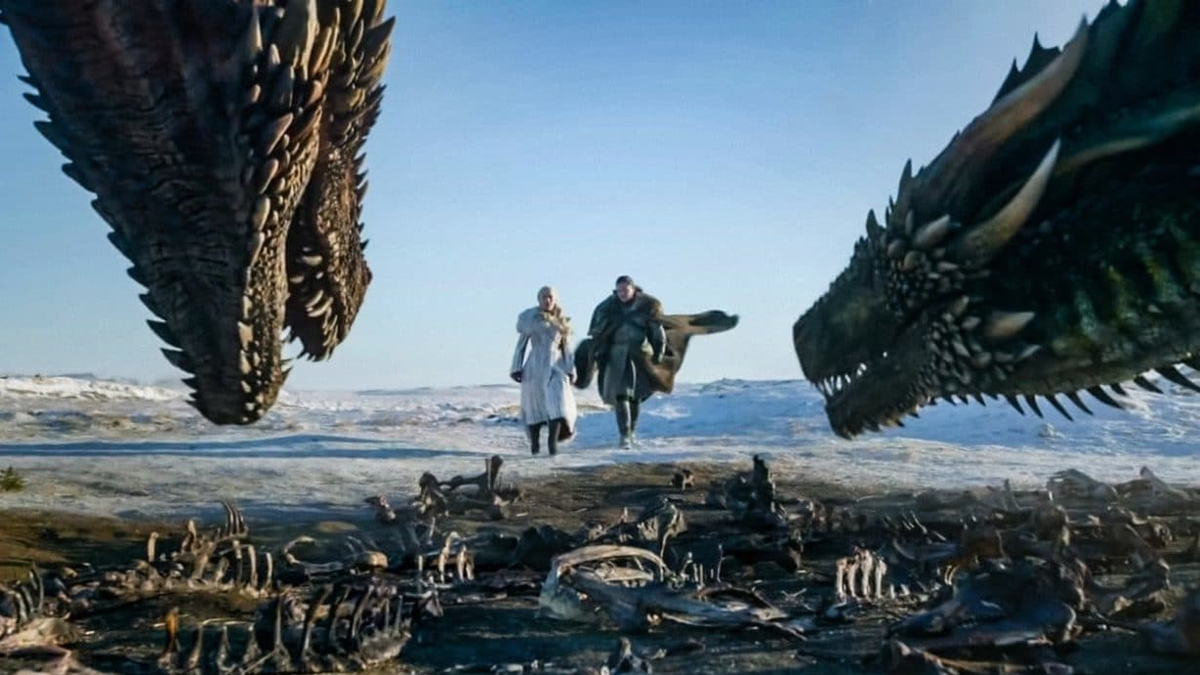 Monday 15th April, 2am & 9pm, Sky Atlantic
It's the beginning of the end. Despite the NYCC premiere having taken place last week, the title of Game Of Thrones's final season premiere is still yet to be announced. We do know, however, that it's one of the only hour-length instalments this season, and was written by Eastwatch writer Dave Hill and directed by Thrones veteran David Nutter. Expect brutal violence and not just table-setting, said the early reactions.
Ghosts
Monday 15th April, 9.30pm, BBC One.
The Yonderland team is back with terrific new fantasy comedy Ghosts. It has a great cast (Martha Howe-Douglas, Simon Farnaby, Mat Baynton, Lawrence Rickard, Katy Wix, Lolly Adefope, Jim Howick, Charlotte Ritchie…) and a solid idea that allows this lot to exercise the 'wigs and history' specialism of their Horrible Histories days in an ongoing story. As the half-nine slot (straight after the new series of Lee Mack's Not Going Out) and dead-people premise suggest, this isn't one for all ages, but older kids will want to find a way to stay up for it.
Back To Life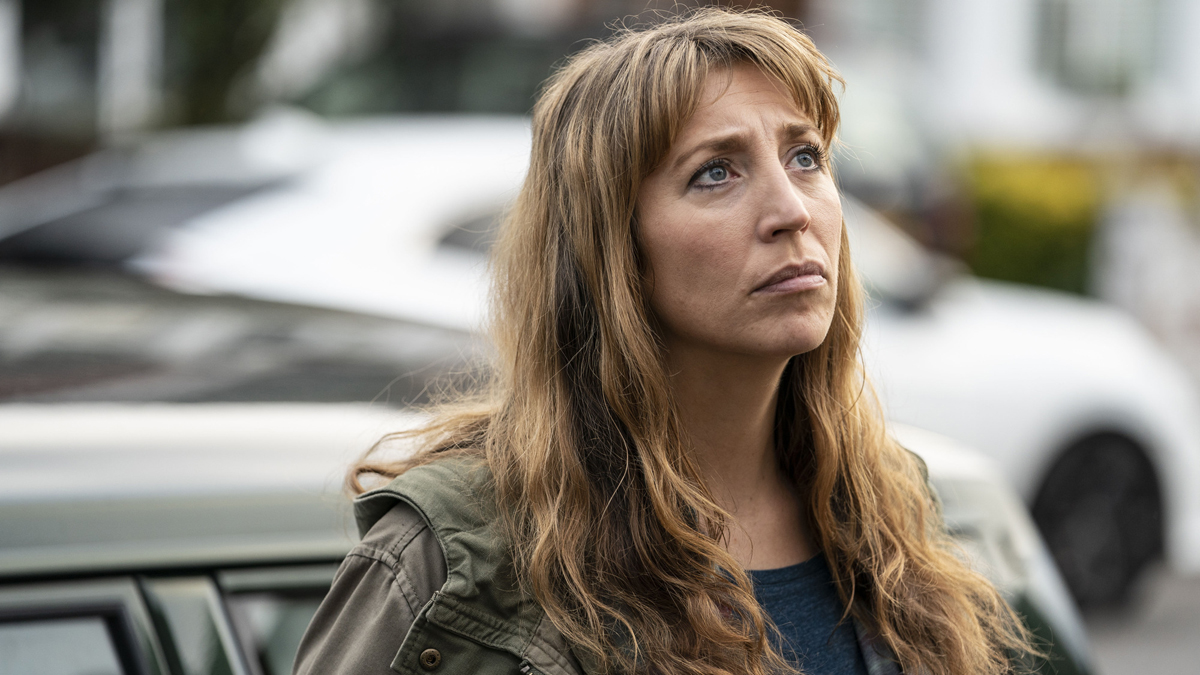 Monday 15th April, 10.35pm, BBC One
Actor Daisy Haggard (Episodes, Uncle) makes her writing debut in collaboration with Laura Solon in this six-part dark comedy-drama. Back To Life is about a woman fresh from serving a lengthy prison sentence who attempts to reinsert herself into her small hometown. After what happened all those years ago though, are her parents and neighbours ready to accept her? It's airing in the BBC One Monday night slot recently vacated by Fleabag, but will also be available as a boxset on BBC iPlayer from Monday the 15th of April.
Chimerica
Wednesday 17th April, 9pm, Channel 4
Based on Lucy Kirkwood's acclaimed stage play of the same name, this Channel 4 drama tells the story of a formerly celebrated photojournalist attempting to salvage his reputation after he's accused of having doctored an award-winning photograph. It's a four-parter and stars F. Murray Abraham, Sophie Okenedo and Alessandro Nivola.
Berlin Station season 2
Thursday 18th April, 10.05pm, More 4
Season three of this spy thriller starring Richard Armitage has already aired in the US but this marks season two's free-to-view UK debut. The nine-episode second season is a solid international thriller set in the world of the CIA, with politics, moles and dangerous moral compromises. Could be one to fill the Homeland gap while you wait for season eight.
Additionally
If you enjoyed BBC One's 2017 medical impersonation thriller Trust Me, a second series of that arrives on Tuesday at 9pm with a new cast and new setting. Vikings fans who aren't Amazon Prime subscribers can see season five from Tuesday at 9pm on the History Channel UK. The Charmed reboot returns to E4 at 9pm also on Tuesday the 16th. Heathers the TV series arrives on StarzPlay on Friday the 12th (but looks infinitely miss-able). And Shetland series five will be disappearing from BBC iPlayer on Thursday the 18th so look sharp.
There's also a new Netflix series out on Friday the 12th – Special, Ryan O'Connell's autobiographically inspired series about life as a gay man with mild cerebral palsy, attempting to navigate the adult world.
Finally, BBC One is repeating the first series of Killing Eve starting on Friday 12th April at 11.25pm, which would take us all the way through May, ready for the rumoured June series two UK premiere.