Features
TV shows worth watching this week: Free Solo, Fleabag, MotherFatherSon, Derry Girls
Richard Gere, Phoebe Waller-Bridge and an Oscar-winning climbing doc are among our TV tips for what's worth watching this week…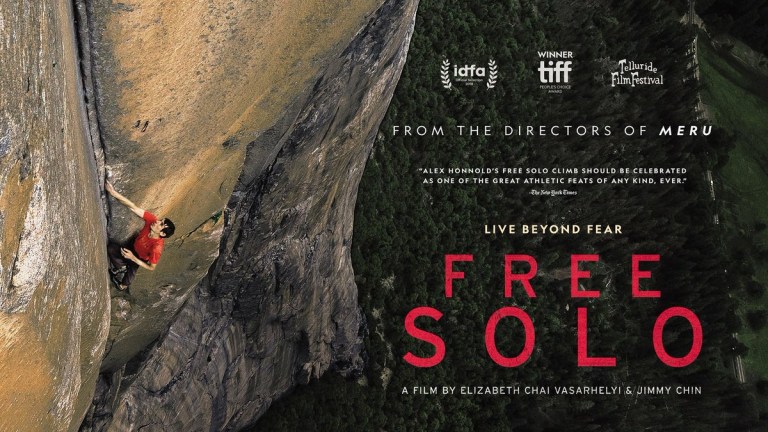 Don't trust this weather. It's lying. The sleeveless days of Pimm's and picnics aren't really here. It's barely even March, which means there are months left—months—of drawing the curtains at teatime and watching TV until you fall asleep. These are still the days of crumble and custard, my friend. Don't let anyone tell you otherwise. If somebody tries to invite you to a barbecue in March, call the police.
To accompany the crick in your neck developed from repeated seasonally appropriate sofa-sleeping, here's a pick of the best new and continuing shows airing between Friday the 1st and Thursday the 7th of March.
The universe brings lots of new comedy this week, which, looking at the state of things, is just about the least it can do.
Come back next week for our new recommendations.
Free Solo
Sunday 3rdh March 8pm, National Geographic
I hope you've got a big telly. The winner of the 2019 Academy Award for Best Documentary, which is also out on limited cinematic release, makes its TV debut. This feature-length doc is the story of rock climber Alex Honnold as he attempts to perform a free solo (i.e. on his own, no ropes or doohickeys) climb of El Capitan, a fearsome rock formation in Yosemite National Park.
Fleabag
Monday 4th March, 10.35pm, BBC One
Phoebe Waller-Bridge's acclaimed show returns with a spellbinding half-hour of painfully well observed comedy-drama. If series one was about Fleabag and guilt, this one's about Fleabag and god (courtesy of newcomer to the cast Andrew Scott playing a Catholic priest). Scott is joined by Fiona Shaw and Kristin Scott Thomas, alongside established castmembers Sian Clifford, Bill Paterson and Olivia Colman. Read our reminder of what happened in series one here.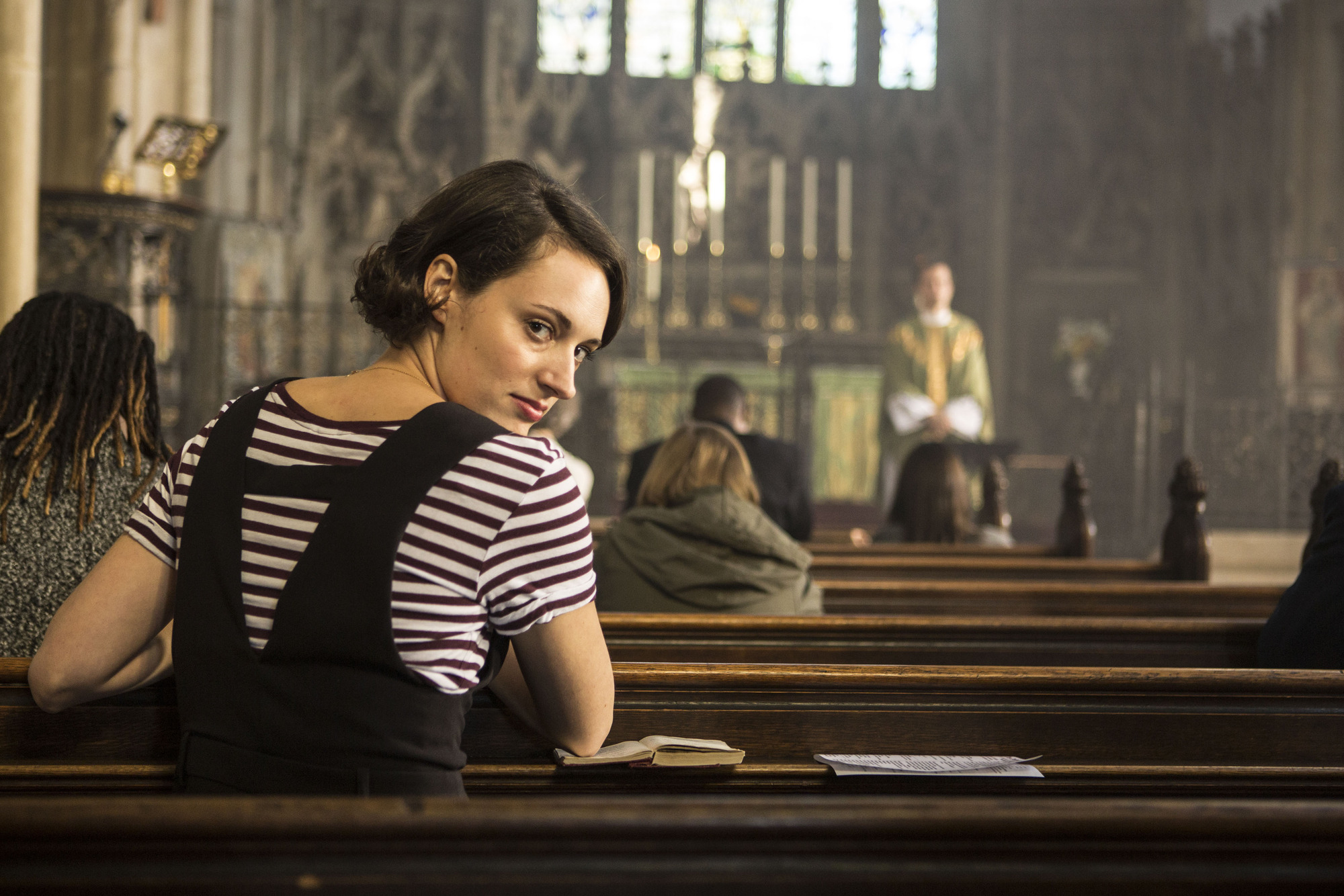 Derry Girls series 2
Tuesday 5th March, 9.15pm, Channel 4
Lisa Gee's excellent 90s-set comedy about teenage trials and tribulations against the backdrop of Northern Ireland's Troubles is back for six new episodes, and it's every bit as funny as last time. The first episode sees the girls (and James) attend a workshop with the worthy aim of helping Catholic and Protestant teens come together. It er, doesn't quite work out like that.
It's preceded by the first in this year's Stand Up To Cancer Great British Bake-Off specials featuring yes, John Lithgow, and  followed by brand new sitcom Home, written by and starring Rufus Jones, about a family who return from holiday to discover an asylum seeker stowed away in their car.
David Lynch: The Art Life
Tuesday 5th March, 9pm, Sky Arts
A chance for film fans to see Jon Nguyen's Kickstarter-funded 2016 feature-length documentary about David Lynch's early life, artistic influences, work as a painter and what set him on the weird, winding road to Eraserhead.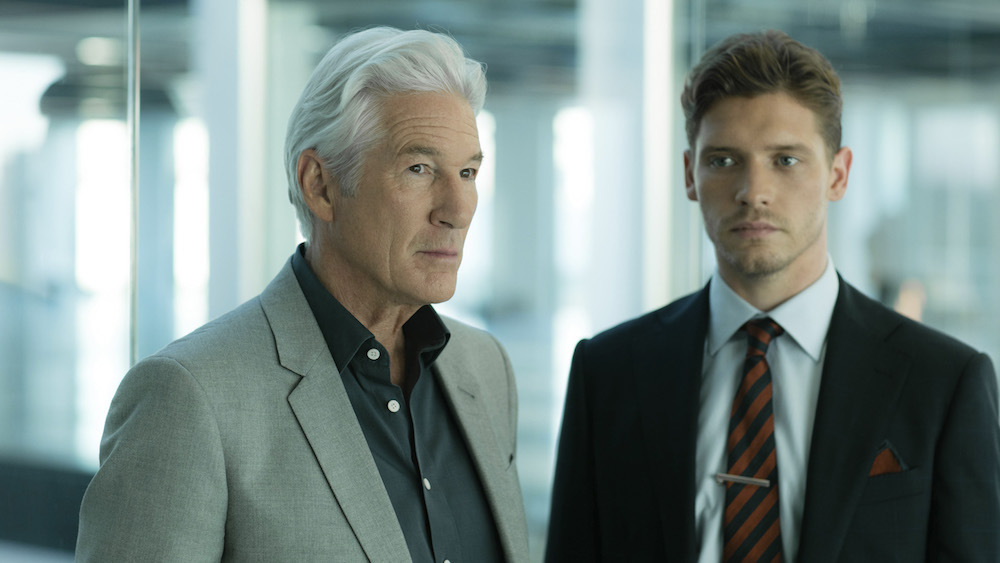 MotherFatherSon
Wednesday 6th March, 9pm, BBC Two
You could hardly miss Richard Gere in last year's BBC new drama trailer – he was front and centre in clips from political psychological thriller MotherFatherSon, in which he stars with Peaky Blinders' Helen McCrory, Sarah Lancashire and Ciarán Hinds. It's about a US media mogul whose son's spiralling personal life threatens the future of their British newspaper empire.
Leaving Neverland: Michael Jackson And Me
Wednesday 6th March, 9pm, Channel 4
As critics attending its Sundance Film Festival premiere will attest, this makes for harrowing viewing. Dan Reed's much-discussed documentary gives a voice to Wade Robson and Jimmy Safechuck, two men telling their accounts of having been sexually abused as children by singer Michael Jackson. Channel 4 co-produced the documentary, which will air in two parts on Wednesday the 6th and Thursday the 7th of March at 9pm. Find help on the subject of sexual abuse here.
Strike Back: Revolution
Thursday 7th March, 9pm, Sky One
Sky One's action-packed spy drama series Strike Back has just been renewed for an eighth and final season, which is due to begin filming on location in Croatia this May. Season seven, Strike Back: Revolution made its UK debut last week, and continues on Thursdays at 9pm on Sky One.
Additionally…
If the world is getting a bit much right now then BBC Two has an absolute tonic in store. Mortimer & Whitehouse: Gone Fishing is less a fishing show than a balm for the soul. It follows the two long-time friends and comedians as they chat, cook, cast lines, wrestle nets, share their experiences of serious illness, and smile at the wonderful ridiculousness of life. It's being repeated from the beginning on Thursdays at 7.30pm on BBC Two.