Features
TV shows worth watching this week: Eight Days, Upright, The Walking Dead
A German apocalyptic drama, a new Tim Minchin comedy and the return of Vic & Bob are among our TV picks for this week…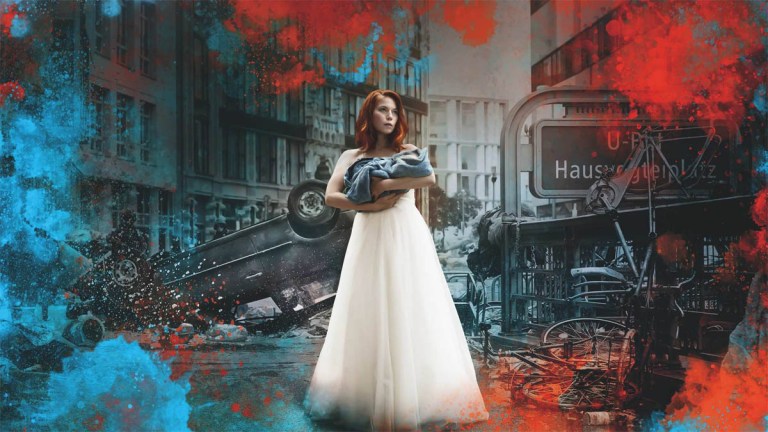 I'll level with you, here's the situation. It's not going to be easy, but if we all focus, there's a chance we could still make this work.
Between now and Christmas there are five weekends left. If we get Elf and Scrooged out of the way first, that sorts that, leaving us with a triple-bill of Die Hard, A Nightmare Before Christmas and Batman Returns the following Saturday. Then let's cover the classics with A Charlie Brown Christmas, The Christmas Story and the first two Home Alones the next week, ending up with Miracle On 34th Street (1947 and 1997 versions, don't skimp) It's A Wonderful Life and Meet Me In St. Louis followed by Bad Santa, Krampus and Rare Exports (because by this point, we'll all be sick to the back teeth of good cheer).
Phew. I think that's just about do-able. What? You're kidding? They're still airing brand new TV shows too? Mother Christmas. Just when we thought we had this nailed.
Here are our picks of this week's new TV releases arriving between Friday the 22nd and Thursday the 28th of November. Come back next week for the new additions.
Final Space season 2
Friday 22nd November, Netflix – check date
The second season of Adult Swim's irreverent space animated comedy featuring the voice talents of Fred Armisen, David Tennant, Steven Yeun and more geek heroes arrives on Friday. It's about an inept astronaut who teams up with an alien, his ship's computer, a bunch of robots and a growing number of shipmates in order to, you know, save the universe.
Kill Your TV: Jim Moir's Weird World Of Video Art
Sunday 24th November, 9pm, BBC Four
We know him as Vic Reeves, but his birth certificate, local GP and the art world know him as Jim Moir. This hour-long documentary special examines video's route to the top of the pile when it comes to modern artforms, and is immediately followed by a documentary on the secrets of British animation that also looks a treat.
The Walking Dead 10 mid-season finale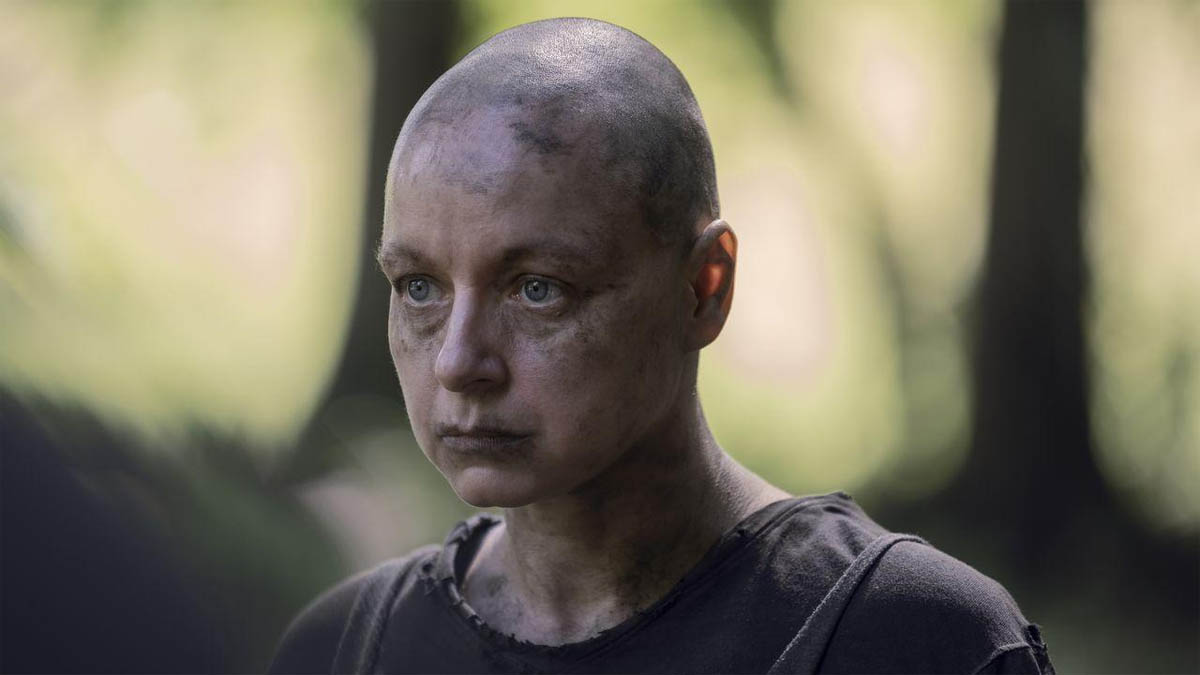 Monday 25th November, 9pm, FOX UK
Did the thing that we thought happened at the end of the last episode actually happen, or did it just look like it happened? Is [redacted] really a baddie? Is [redacted] really dead? Find out by watching the mid-season finale for The Walking Dead's latest run on Monday, followed, as usual, by companion show Talking Dead.
Eight Days (Acht Tage)
Tuesday 26th November, 10.10pm, Sky Atlantic, NOW TV
What would you do if your home was guaranteed to be obliterated by space debris in just eight days? Imported over from Sky Deutschland is this eight-part end-of-the-world drama (pictured at the top) about a German family attempting to outrun a meteor on its way to Europe to obliterate everything. It starts with a two-hour double bill, followed by the next two episodes the following night.
Vic & Bob's Big Night Out series 2
Wednesday 27th November, 10pm, BBC Four
A second entry for Mr Vic Reeves as the BBC welcomes four new episodes of the new Vic & Bob's Big Night Out revisit (on BBC Four this time, not BBC Two). Expect plenty of weirdness, messin' around, havin' a daft laff and that. It's immediately followed by repeats of Mortimer & Whitehouse: Gone Fishing.
Upright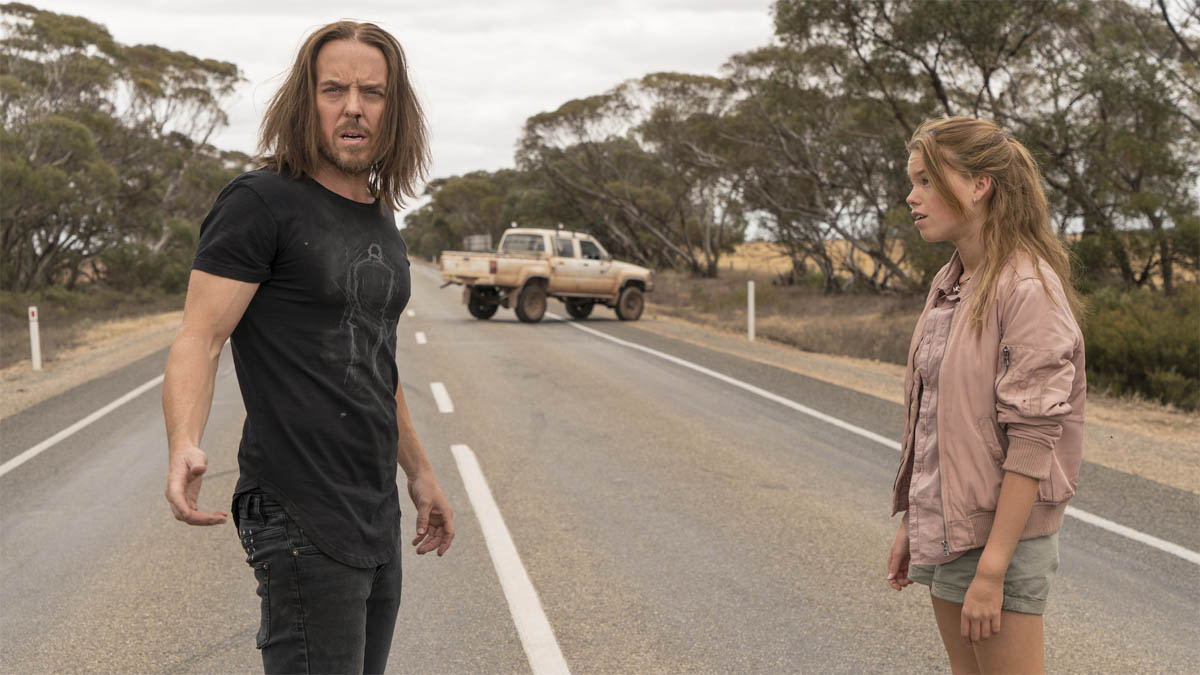 Thursday 28th November, 10pm, Sky Atlantic
You'll be able to stream all eight episodes of Tim Minchin's new comedy Upright after its Sky Atlantic debut. It's the story of a mammoth Antipodean road-trip taken by musician Lucky Flynn (Minchin, who co-wrote the series and directed an episode) in the company of an upright piano and a rogue teenager, and is already attracting very positive buzz.
Servant
Thursday 28th November, Apple TV+
This spooky TV series is produced by M. Night Shyamalan and written by What Remains' Tony Basgallop. It stars Toby Kebbell, Rupert Grint and Lauren Ambrose in a disquieting story about a bereaved couple struggling to cope after the death of their child. There's more on it in this spoiler-free review.
Additionally
– If you don't have AMC UK but want to watch Fear The Walking Dead, E4 has the second season's free-to-air debut on Thursday the 28th.
– Arriving on StarzPlay this Thursday is supernatural thriller The Rook, adapted from Daniel O'Malley's novel.
– The Great Film Composers – Music Of The Movies continues on Sky Arts on Monday night at 9pm, this time showcasing the composers of 1930s classics including The Wizard Of Oz.
– If you've dropped behind on His Dark Materials, do catch up for episode four, which is terrific fun and introduces Lin Manuel Miranda and an armoured bear into the mix. Sundays at 8pm on BBC One.
– The War Of The Worlds continues on Sunday at 9pm on BBC One, as does Watchmen on Sky on Monday nights, and Rick And Morty on E4 on Wednesdays at 10pm.
Read about what's new on Netflix this November here.