Features
TV IV Podcast Episode 9: Jonathan Ames, Phoebe Waller-Bridge, Tig Notaro
With discussions and interviews for Blunt Talk, Fleabag, and One Mississipi, this episode of TV IV discusses damaged protagonists.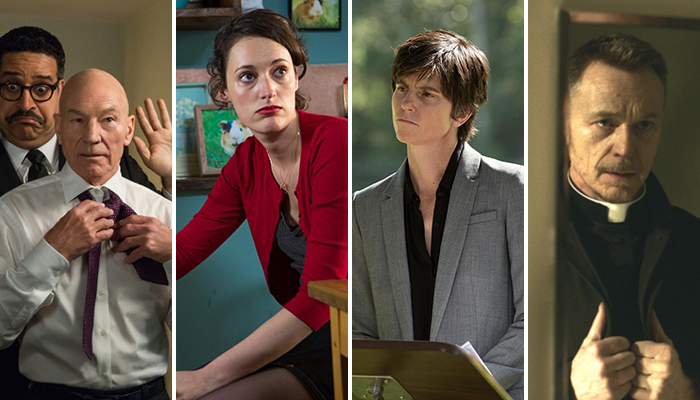 In the latest episode of TV IV, host Daniel Kurland digs into the increasing trend of super honest, real comedies and the deeply flawed protagonists that go along with them. Guests include Jonathan Ames (Blunt Talk, Bored to Death), Phoebe Waller-Bridge (Fleabag), and Tig Notaro (One Missisippi).
Notaro, as an example, talked about the reception that One Mississippi initially received when it first aired. She says, "I got to watch a live audience watch the pilot three times. It was so fun to hear the room explode in laughter at the comedic moments and then really come down for those emotional moments. I really couldn't believe people would hit those and follow along."
FOX's The Exorcist series receives the Spotlight of the Month. At first dismissive of the show after seeing the pilot, this series really pulled out a few surprises.
Check the timecodes below to skip directly to the portion of the podcast you'd like to listen to first, and don't forget to subscribe on iTunes, Stitcher, or Soundcloud. Or simply listen here!
Blunt Talk Discussion – 4:20
Jonathan Ames Interview – 5:52
Fleabag Discussion – 23:39
Phoebe Waller-Bridge Interview –  25:06
Topic of the Month: Broken Protagonists – 41:10
One Mississippi Discussion – 42:25
Tig Notaro Interview – 43:20
Spotlight of the Month: The Exorcist  – 53:20
Next Month Preview – 54:25