News
TV IV Podcast Episode 11: Jon Glaser, Brian Huskey, Daniel Stessen & David Gries
This month's podcast features discussion and interviews for John Glaser Loves Gear, Mr. Neighbor's House, and Dream Corp, LLC.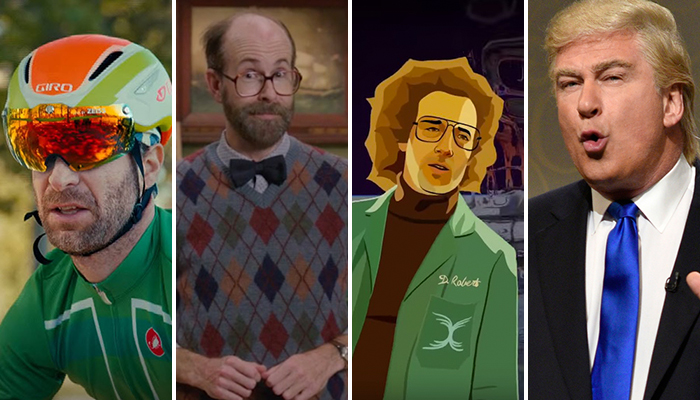 In the latest episode of TV IV, we look at the growing amount of "nightmare programs" on the medium and how twisting a familiar concept into a perverse opposite can yield tremendous results. In a bold move, Saturday Night Live receives the Spotlight of the Month treatment. Guests include Jon Glaser (Jon Glaser Loves Gear, Neon Joe Werewolf Hunter), Brian Huskey (Mr. Neighbor's House, People of Earth), and Daniel Stessen alongside David Gries (Dream Corp, LLC).
Brian Huskey's show in particular has been a dark Adult Swim entry. "There had been a lot of debate as to how much we were going to reveal, the mental institution aspect of it... He starts at the hospital, and then in another version of it he lives next door to the hospital."
Check the timecodes below to skip directly to the portion of the podcast you'd like to listen to first, and don't forget to subscribe on iTunes | Stitcher | Soundcloud. Or simply listen here!
Jon Glaser Loves Gear Discussion – 4:48
Jon Glaser Interview – 6:02
Mr. Neighbor's House Discussion – 18:14
Brian Huskey Interview –  19:39
Topic of the Month: Nightmare Realities – 37:00
Dream Corp, LLC Discussion – 38:22
Daniel Stessen and David Gries Interview – 39:25
Spotlight of the Month: Saturday Night Live  – 51:55
Next Month Preview – 53:07