News
Turn Up Charlie: Release Date Set for Idris Elba Netflix Series
Turn Up Charlie stars Idris Elba as a DJ moonlighting as a manny in this Netflix comedy series.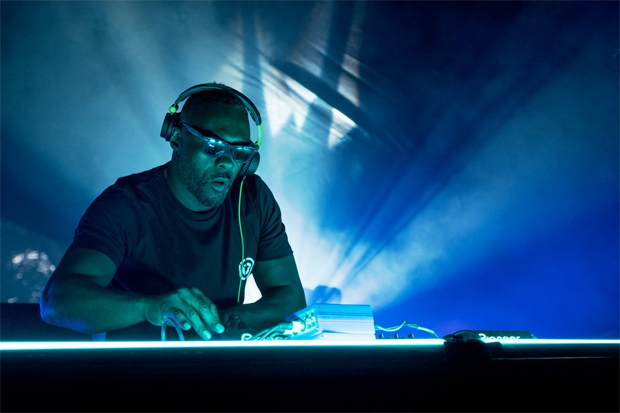 Idris Elba is a DJ (he is what he plays), both in real-life and coming soon on Netflix for an upcoming comedy series called Turn Up Charlie.
The man wears multiple occupational hats, both as an extremely-busy actor of film, stage and television, but also as a dabbler in soul/hip-hop music and as a DJ, for which he operates under the name "DJ Big Driis" (yes, with two i's). However, a synthesis of those two occupations will arrive in form of the Netflix TV series.
Turn Up Charlie heads to Netflix with an 8-episode inaugural season. Elba stars as Charlie, a struggling DJ who is apparently close to procuring the gig that will finally make career. However, that prospect could become derailed, since he reluctantly becomes the "manny" (male nanny) to the 11-year-old problem child daughter of his famous best friend. Thus, the bachelor DJ will find himself spun by the impromptu gig of parenthood.
Turn Up Charlie Release Date
Turn Up Charlie has marked its Netflix arrival for March 15.
With the release date announcement, Netflix released the first photos from the series.
Idris Elba, who stars here as the show's eponymous DJ, Charlie, already has a full 2019 schedule with the U.S. release of Luther Season 5, August's franchise spinoff Fast & Furious presents: Hobbs & Shaw and his role in the star-studded, December-scheduled movie adaptation of iconic Broadway show, Cats.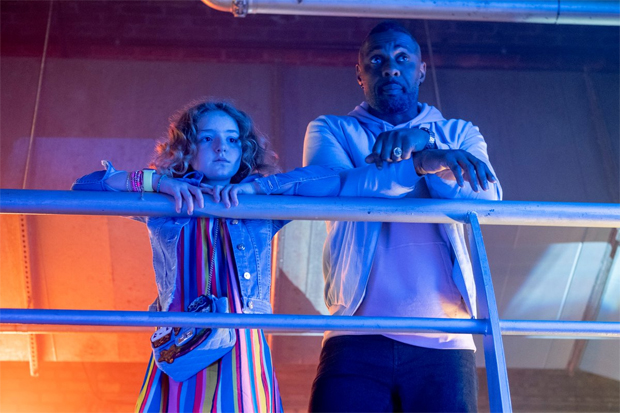 Frankie Hervey, a newcomer child actress, co-stars as Gabby, the child for whom Elba's Charlie will serve as manny.
Piper Perabo (Covert Affairs, always Coyote Ugly) will star as Sara, "a superstar DJ, feminist icon and vivacious trendsetter who has chosen to abandon the chaotic and exciting life she lived in America, to put roots down in London in an attempt to give her badly behaved daughter more stability and normality." Newcomer Frankie Hervey will star as said daughter, Gabrielle, who is "wise beyond her years,"and neglected by her workaholic parents. "Her spiky retorts, mischievous adventures and epic tantrums hide a lonely young girl with a distorted view of reality," describes THR.
JJ Field (Turn) has been cast as Hollywood actor David, "a North London boy done good, David is ambitious and hardworking, but his return to his hometown brings new opportunities and uncertainties in equal measure." This series' announcements are painting quite a picture, and I am all in.
The series, which will be based in the U.K., is the brainchild of an executive producer triumvirate that includes star Idris Elba, along with Gary Reich known from U.K. shows such as Vicious and How Not to Live Your Life, rounded out by Tristram Shapeero, a director of the Netflix hit series Unbreakable Kimmy Schmidt, who's also directed episodes of comedies Brooklyn Nine-Nine, GLOW, Blunt Talk, Community, Parks and Recreation, New Girl and Workaholics.
Shapeero will also serve as a director here alongside Matt Lipsey. They will work off scripts by Laura Neal, Femi Oyeniran, Victoria Asare-Archer.
Martin Joyce and Ana Garanito will serve as co-executive producers, joined by Hill Isles as producer and Georgia Lester as supervising producer/writer.
Joseph Baxter is a contributor for Den of Geek and Syfy Wire. You can find his work here. Follow him on Twitter @josbaxter.
Kayti Burt is a staff editor covering books, TV, movies, and fan culture at Den of Geek. Read more of her work here or follow her on Twitter @kaytiburt.