News
Turn Series Finale: Exclusive First Look at Season 4 Episode 10 – Washington's Spies
Can't wait for the final episode of Turn: Washington's Spies on AMC? We've got something that can help!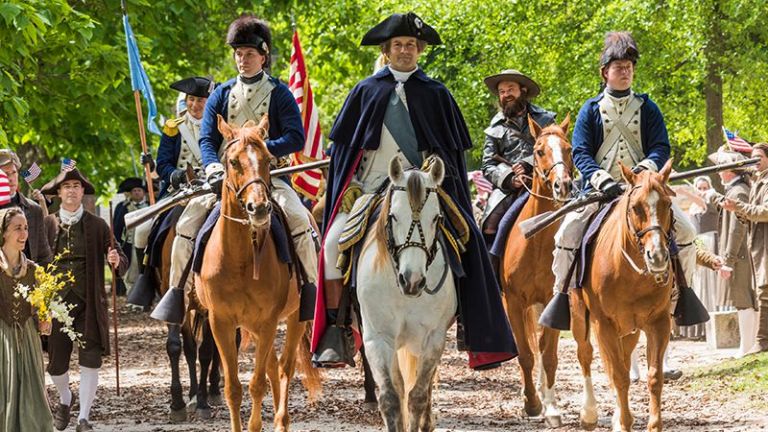 Unfortunately, Turn Season 4 is the final season of everyone's favorite Revolutionary War drama. The series will get an opportunity that is actually rare, which is to come to a dramatic conclusion on its own terms.
TURN is based on the 2007 book Washington's Spies: The Story of America's First Spy Ring by Alexander Rose. The show stars Jamie Bell as an embattled Long Island farmer named Abraham Woodhull who – by way of childhood friends like Benjamin Talmadge (Seth Numrich), Caleb Brewster (Daniel Henshall) and his sometimes-mistress Anna Strong (Heather Lind) – gets dragged into a Colonial-era underground world of espionage against the mounting pressure of the occupying British armies.
Turn season 4 episode 10 is called "Washington's Spies." Here's the official word on it from AMC:
"The fate of the Culper Ring is revealed; the American War of Independence comes to an end; a settling of accounts between shadows and spies; America struggles to begin."
You can check out an exclusive first look from Turn season 4 episode 10 right here!
"Washington's Spies" airs on Saturday, August 12th at 9:00 pm on AMC.