News
Truth Seekers: Simon Pegg and Nick Frost to Lead New Horror Comedy Series
Truth Seekers, an Amazon Prime Video original, will bring Pegg and Frost back to horror comedy.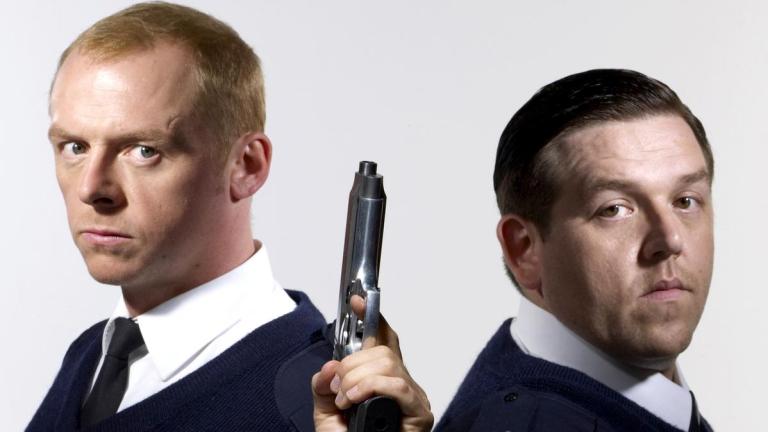 Simon Pegg and Nick Frost are teaming up for another horror comedy, with the much-loved duo pairing up again to write and star in an Amazon Prime Video original series by the title of Truth Seekers.
Pegg and Frost, of course, first rose to prominence with their performances in Edgar Wright's Spaced TV series. They went on to appear in Wright's Cornetto trilogy of films: Shaun Of The Dead, Hot Fuzz, and The World's End. They've also branched out on their own before, with Paul being a prime example of the pair writing for themselves as well as starring in a project.
Pegg and Frost will repeat that trick with Truth Seekers, an eight-part series that follows a group of paranormal investigators who share videos of their exploits online. By the sounds of it, the sorts of supernatural scrapes they get into will escalate to scary new levels over the course of the series.
The duo is also producing the project, through their Stolen Picture company that previously brought us the feature film Slaughterhouse Rules (which Pegg and Frost also appeared in, alongside Michael Sheen). This is the second major TV project that Stolen Picture has announced this year, with the other one being an adaptation of Ben Aaronovitch's fantasy novel Rivers Of London.
Frost has said that it has been "nothing but a joyride" to see this project coming together, and he's described Truth Seekers as a "mad tale of paranormal conspiracy." Pegg, meanwhile, has called the show "something very special" and declared that "These are truly exciting times for television and I can't think of a better partner than Amazon to accompany us on a return to the smaller screen."
Jim Field Smith (The Wrong Mans) will direct the series, and further cast announcements are expected to follow. 
Read and download the Den of Geek SDCC 2019 Special Edition Magazine right here!