News
True Detective Villain Glenn Fleshler Scares Up A Role On Hannibal Season 3
True Detective's Yellow King, Glenn Fleshler, gets a taste of fava beans on Hannibal season 3.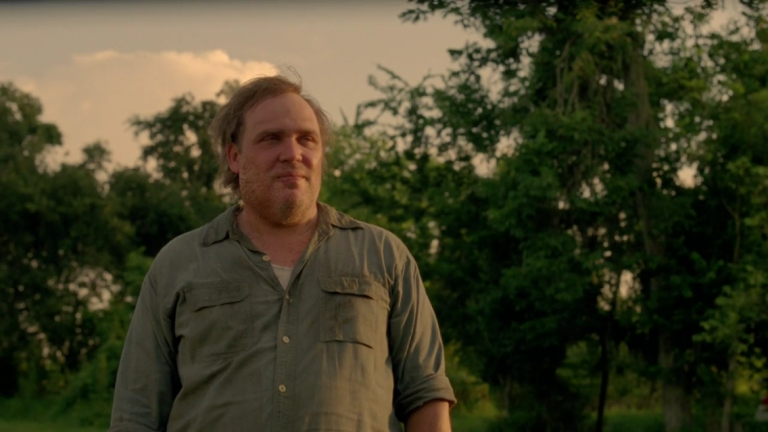 Hannibal season 3 will be back on NBC in this summer and the network is recruiting one of HBO's creepiest players to serve up some killer recipes.
According to TV Guide's Michael Ausiello, Glenn Fleshler, who played Errol Childress, the lawnmower man HBO's True Detective, will be adding another villain role to his long and creepy resume on the upcoming season of NBC's Hannibal.
Fleshler, who also played the self-referencing George Remus on Boardwalk Empire has been cast as Mason Verger's caretaker Cordell.
In his popular Ask Ausiello column, the TV Guide writer was asked "Dude, we're dying. Can we please get…anything on Hannibal?
"True Detective's Glenn Fleshler — he was lawn-mowing murderer Errol — is joining the NBC thriller as… another scary dude. I've learned exclusively that the actor has been cast as Cordell, the personal nurse of the disfigured Mason Verger (now played by The Divide's Joe Anderson)," Ausiello answered.
"The character is described as 'quiet, very intelligent and definitely creepy,' yet "attentive and gentle with Mason. He's a professional who cares about his work, but we get a sense he might be as sadistic as his boss — and a perfect fit to become his potential henchman," Ausiello continued.
There is no word on when Fleshler will begin on the Hannibal.
SOURCE: TVLINE