News
True Detective Season 3: Timelines Will Feature Clues
True Detective Season 3's three timelines aren't just a gimmick, creator says. They will server to reward attentive viewers.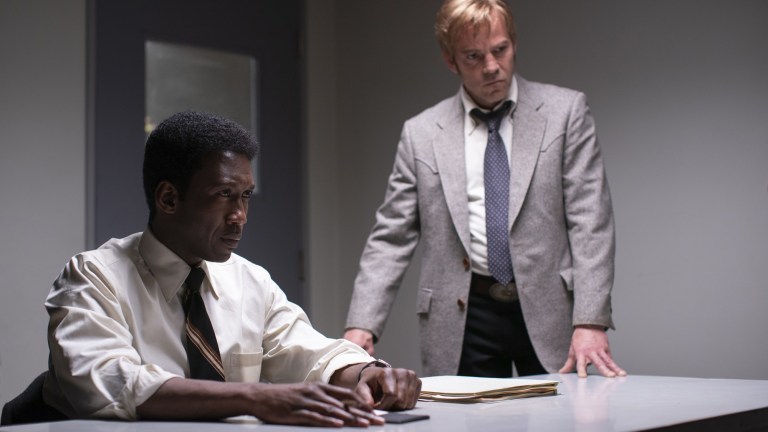 It's been well documented by now that True Detective Season 3 will feature three disparate timelines. "True" detectives Wayne Hays (Mahershala Ali) and Roland West (Stephen Dorff) will be investigating the same case across three decades – 1980, 1990, and 2005.
What's not as well known or remembered, however, is that True Detective is no stranger to the three-timeline gambit. True Detective Season 1 featured three timelines as well, though many viewers only recall the big "two" that featured the original Reggie Ledoux case and the one where Matthew McConaughey had gray hair and made little figurines out of Lone Star cans. And by many viewers, I mean literally me, who couldn't even recall the third "middle" timeline when penning this True Detective Season 3 review.
Perhaps, however, those mythical "many" viewers will be able to better recall the three timelines in True Detective Season 3. Not only are the three timelines very distinct but also they are also crucially important to the story being told according to True Detective creator Nic Pizzolatto. In an interview with Den of Geek, Pizzolatto revealed that those timelines are intended to communicate with one another and offer viewers little clues as to what comes next. Pizzolatto said:
"Depending on the viewers experience or what they're trying to do, there is a way you could watch the show and it's telling you everything that's gonna happen before it happens. I wanted to be able to do that, sort of, to not play any cheap games with the viewer, to respect their attention and their time, but still reward them with revelation I would just say it was all one, big challenge. I had that board full of Post-Its that just looked like a crazy person's wallpaper or something. Yeah, it was hard. But, I hope it was successful, and it feels worthwhile."
Alec Bojalad is TV Editor at Den of Geek and TCA member. Read more of his stuff here. Follow him at his creatively-named Twitter handle @alecbojalad