News
True Detective Season 2 Coming to Blu-Ray
HBO is releasing the complete True Detective season 2 for home viewing.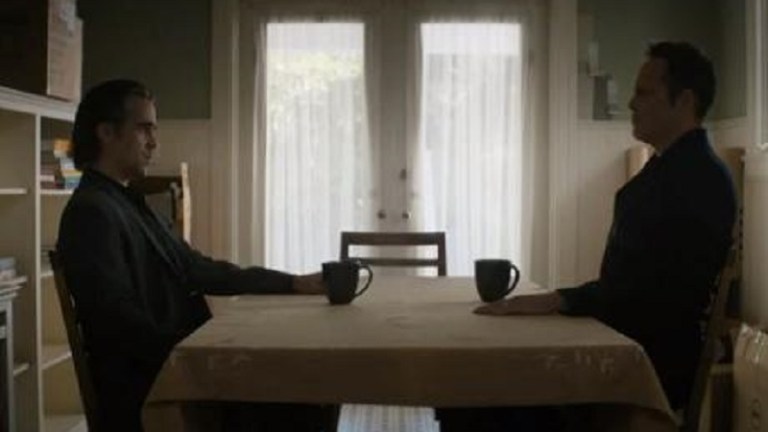 Here's another thing you can cross off the bucket list, after a Mexican standoff with real Mexicans. HBO announced that it will release True Detective: The Complete Second Season on Blu-ray with Digital HD and  & DVD on January 5, 2016. There will be an early digital HD release coming on November 9, 2015.
The second season of True Detective starred Colin Farrell, Rachel McAdams and Taylor Kitsch as a three cops who were tossed together on a case that no one really wanted them to solve. A city planner was killed and his eyes were burned out. Vince Vaughn plays a gangster, who hates that word, whose dreams of going legit went south the with corrupt city planner.
"The hit HBO drama series True Detective returns with a new case in which a bizarre murder brings together three law-enforcement officers and a career criminal, each of whom must navigate a web of conspiracy and betrayal in the scorched landscapes of California," reads the official press release.
True Detective: The Complete Second Season Blu-ray will give "fans a chance to go behind the scenes with a new star-studded cast and to dig deeper into the mystery of Season 2. Both box sets include exclusive, never-before-seen bonus content including a 30-minute look at the production of a pivotal shoot out scene in episode 4.
The digital release will cost $22.99 and $29.99 HD, where available.  The Blu-Ray will set you back $79.98 and the DVD costs $59.99.
read more: True Detective Opening Credits Explained
"Season 2 stars Colin Farrell (Golden Globe winner for In Bruges) as Ray Velcoro, a troubled detective whose allegiances are torn between his masters in a corrupt police department and the mobster who owns him," reads the synposis.
"Vince Vaughn (Wedding Crashers) portrays Frank Semyon, a criminal and entrepreneur in danger of losing his empire when his move into legitimate enterprise is upended by the murder of a business partner. Rachel McAdams (Midnight in Paris) plays Ani Bezzerides, a sheriff's detective whose uncompromising ethics put her at odds with others and the system she serves.

Taylor Kitsch (HBO's The Normal Heart) portrays Paul Woodrugh, a war veteran and a highway patrol motorcycle officer, running from a difficult past and the sudden glare of a scandal that never happened."
The Blu-ray and DVD will include the "Making The Vinci Massacre," an exclusive and detailed 30-minute look at the production of the pivotal shoot out in episode 4 and a behind-the-scenes look at the production featuring interviews with the four stars.