News
True Blood: first episode leaks
Is it TV leaking season again? The new show from Six Feet Under creator Alan Ball has vampires and Anna Paquin, and has leaked onto the Internet already...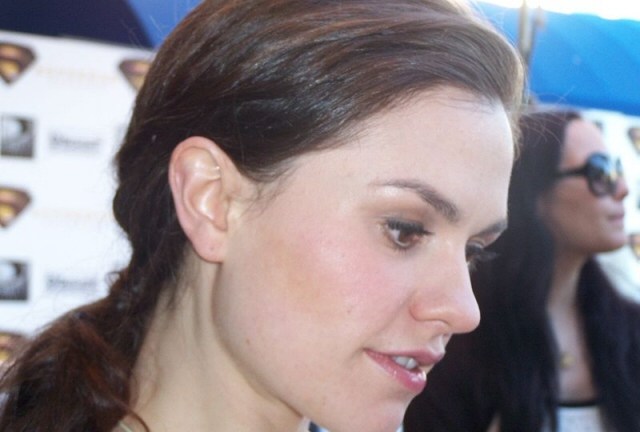 For those not tuned in to the viral marketing campaign that's been pervading the Internet recently this is yet another take on the premise of vampires, as if the last ten years hasn't had some show or other on the subject running.
The show is loosely based on the Southern Vampire Mysteries books by Charlaine Harris, and has been developed for HBO by Alan Ball, who previously fronted Six Feet Under.
In it, vampires are a race that the public has been aware for two years, and as such products and services for them have emerged. One of these is a more socially acceptable food source, a Japanese-made synthetic blood called 'True Blood'.But these are just convenient metaphors to hang a love story about prejudice and bigotry, when Anna Paquin, a psychic Louisiana bar waitress, falls for Stephen Moyer as an unlikely prince of darkness.
Paquin pulls off her part as the independently-minded Sookie Stackhouse well, although she does take wide-eyed wonderment to uncharted extremes in her performance. I was less impressed with Moyer, who appeared to be taking the direction or 'more is less' to the point of statuesque on occasion. There was some chemistry, but it's far too early to work out if it's the right kind or not.
Being HBO they're also managed to spice up the proceedings with some strong language, a little nudity and sexual content. The world of True Blood is certainly a sexually charged one, where the steam of the Bayou isn't the only thing coursing through peoples veins. Vampires by their very nature have sexual overtones, but this is given additional edge by vampire blood having supposedly highly aphrodisiac effects on humans that consume it. Due to this and the thoughts as sensed by Sookie as she plies beer in the bar, the vampire character we're presented with seems significantly more sympathetic than any of the humans we encounter. Maybe there are some nice people in Louisiana, but they obviously drink elsewhere.
A limitation of Sookie's is that she can't read vampire Bill's thoughts, and that only adds to her obviously mounting urges to know him better. But given the locals, she could do much worse. Less satisfying are the cursory efforts on the 'mystery' side of this coin, where an unsolved murder and hidden female watcher in the woods are telegraphed plot points for where the story arc might take us next.
They've also thrown in some very talent character actors, specifically the superb William Sanderson as Sheriff Bud Dearbourne, and Lois Smith as Sookie's grandmother. None is given much to do, but they're top quality performers who can deliver if given more.
Overall the show kept by interest, but wasn't the kick in the ribs a pilot show really needs to unleash. My hope is that like The Sarah Connor Chronicles did last year, that it gives it a solid enough platform to build something more substantial on in the first half a dozen episodes.