News
Trouble No More Trailer Preaches the Gospel of Bob Dylan
Bob Dylan's most controversial tour was electrifying, passionate and god-fearing, but Cinemax declares he found Trouble No More.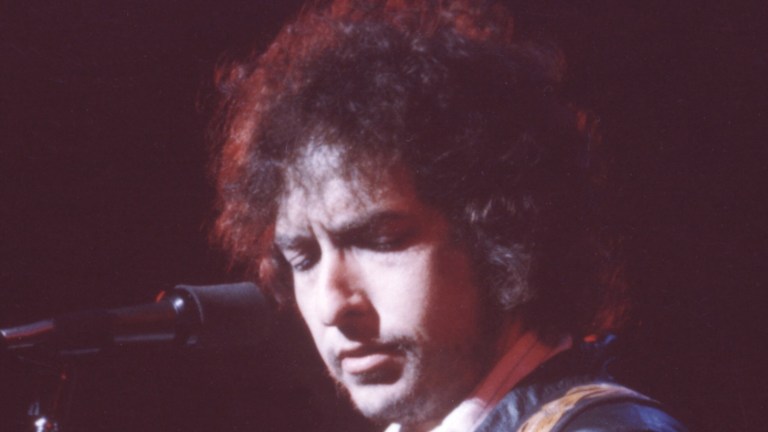 "Remove that four-by-four piece of lumber that is in the way of your sight," Michael Shannon admonishes in the trailer for Cinemax's upcoming feature length presentation of Trouble No More. You can also get rid of the waxy buildup that blocked your hearing of Bob Dylan's gospel period. The man's boot-heels had been wandering long enough, and the iconic protest folk rocker decided he had to serve someone.
The documentary Trouble No More, which debuts on Cinemax on Feb. 26, explores Dylan's 1979 solid rock conversion. He released Slow Train Coming, the first of a trilogy of albums embracing born-again Christianity, that included Saved in 1980 and Shot of Love in 1981.
The albums were controversial at the time as the former Robert Zimmerman separated his followers between those who got faith or got unbelief. There was little neutral ground when Dylan banged his tambourine as an evangelical preacher. Audiences hadn't been so divided on his new direction since he'd gone electric in the mid-1960s.
But Bob Dylan was a true believer.
Trouble No More was directed by Jennifer Lebeau. It spotlights Dylan's "passionate, faith-based music, featuring electrifying, digitally restored footage from concerts in Toronto and Buffalo in late-April and early-May 1980."
The footage is interspersed with "fiery sermons written by Luc Sante and delivered by Michael Shannon, who stars in HBO Films' upcoming Fahrenheit 451, and was nominated for Academy Awards for his performances in Nocturnal Animals and Revolutionary Road., will work god's grace into "our imperfect souls."
For the tour, Dylan was backed by one of his "most exciting bands," according to HBO's statement. Spooner Oldham and Terry Young banged keyboards, Fred Tackett played guitar, Tim Drummond thumbed bass, Jim Keltner slammed on drums. Dylan was backed by singers Clydie King, Gwen Evans, Mona Lisa Young, Regina McCrary and Mary Elizabeth Bridges.
The film debuted at the 2017 New York Film Festival. You can watch the trailer here:
Trouble No More debuts Monday, Feb. 26, at 10:00 p.m. ET, exclusively on CINEMAX.