News
Trollhunters Season 3: Trailer, Release Date, Cast
We're getting more adventures featuring Jim, Blinky, Toby, Claire, and the trolls of Arcadia.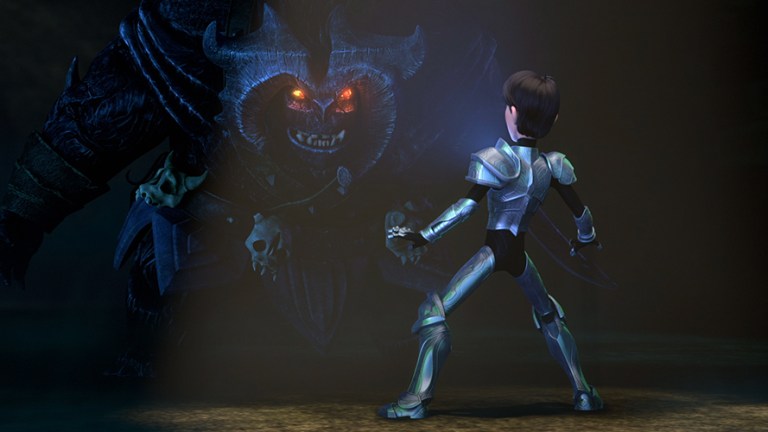 Trollhunters Season 3 is a go, but it will be the last.
Netflix and Dreamworks Animation announced its docket for new shows to be released in 2018, and a third and final season of the animated adventure series from Guillermo del Toro and Rodrigo Blaas is on the list. 
Here's everything we know about Trollhunters Season 3…
Trollhunters Season 3 Trailer
Here's the official synopsis:
In DreamWorks Trollhunters Part 3, the fate of troll and human civilizations hang in the balance. The Trollhunters are racing to stop Gunmar and the now resurrected Morgana from bringing about the Eternal Night and shrouding the world in darkness forever. To defeat them, the team must seek the help of the legendary wizard Merlin to unlock his ancient magic and unleash a powerful weapon that will alter the course of their lives forever.
Sadly, Season 3 will be the final season of Trollhunters, but the story of Arcadia won't end there. In additition to Trollhunters Part 3, Dreamworks Animation and Netflix also confirmed that they will be releasing other stories in the Trollhunters universe.
3 Below is the second installment of the Tale of Arcadia Trilogy, which is apparently what we're calling this shared fictional universe. It will premiere in late 2018 and feature two royal teenage aliens and their bodyguard who flee a surprise takeover of their home planet by an evil dictator and crash land in Arcadia.
Here's a fun teaser for the expanding Trollhunters world…
For more on 3 Below, check out our story on the Trollhunters expanded universe. The final chapter of the trilogy, Wizards, is set to premiere in 2019.
Trollhunters Season 3 Release Date
Trollhunters Season 3 will premiere on Friday, May 25. Mark your calendars!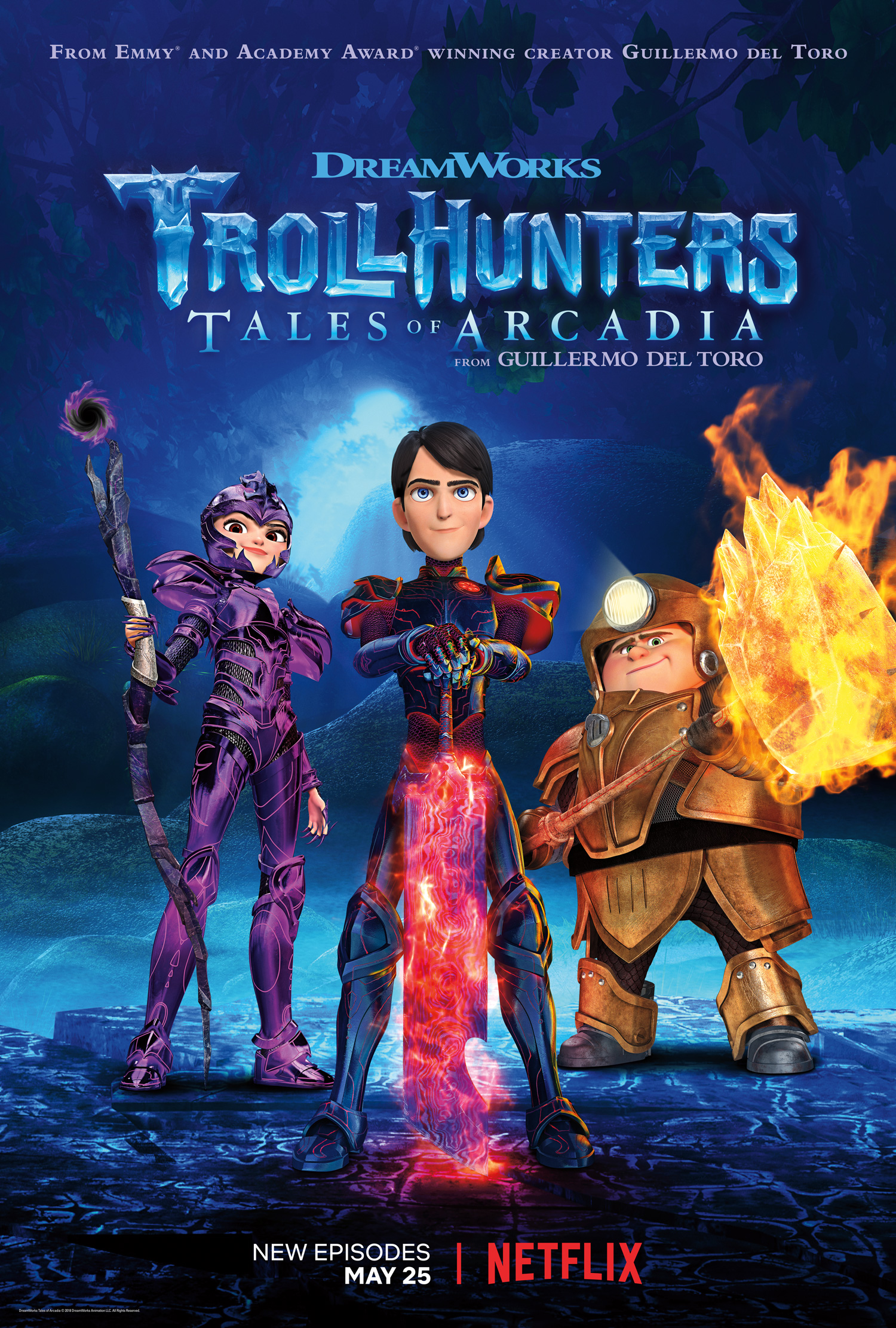 Trollhunters Season 3 Cast
Emilie Hirsch will be sharing the role of Jim Lake, Jr. for Season 3. Anton Yelchin performed the role for the first two seasons, having recorded the material for Seasons 1 and 2 and part of Season 3 prior to his death in 2016.
The press release elaborates: "Del Toro and his creative team found a unique way to incorporate a voice transition organic to the story and create a path for a dear friend of Yelchin's to carry on his legacy and role. Yelchin's performance has been left intact where possible and some portions have been merged with Hirsch's performance to complete season three."
Tatiana Maslay and Diego Luna will be joining the Season 3 cast as Aja and Krel, two new students in Arcadia who will be joining the war against Lena Headey's Morgana.