News
Trollhunters Season 2: Cast, Release Date
Guillermo del Toro's Trollhunters Season 2 arrives later this year.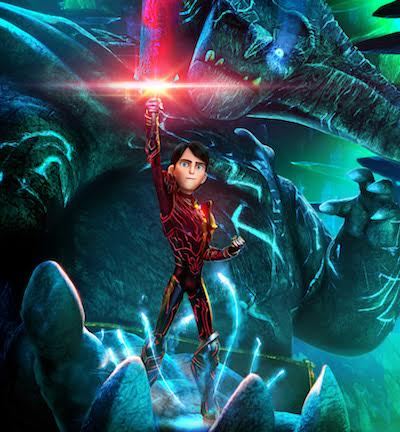 Guillermo del Toro's Trollhunters on Netflix was one of the unexpected treats of late 2016. It's the kind of multi-layered, family entertainment adventure that has been missing from lots of animated series over the last few years (although another Dreamworks/Netflix collaboration, Voltron: Legendary Defender is also making that case nicely) and we consider it a classic in the making.
So, as you might expect, we're excited to hear that Netflix is making Trollhunters Season 2 a priority for later this year.
This is the closest thing to an official synopsis we have right now:
 Jim ventures deeper into the Troll world to battle the vicious leader of the Darklands, while his team works to maintain order in the human world.
It'll have to do!
Trollhunters Season 2 Cast
Good news! Mark Hamill, Lena Headey, and David Bradley have all been cast for recurring roles in Trollhunters Season 2 (via Deadline). That's quite a group. Hamill will play the older brother of one of the Trollhunter characters. Headey will play a powerful, evil sorceress. Bradley will play a mysterious figure with magical powers.
They will join returning cast members: Kelsey Grammer (Blinky), Ron Perlman (Bular), Steven Yeun (Steve), Anjelica Huston (Queen Ursurna), Jonathan Hyde (Strickler), Amy Landecker (Barbara) and Charlie Saxton (Toby).
The late Anton Yelchin, who voices the lead role of Jim Lake Jr., completed voice work through Season 2 of Trollhunters.
Trollhunters Season 2 Release Date
Netflix isn't being firm on this yet, they're just promising that we'll get new episodes "later this year." We'll take it.