News
Treadstone Trailer, Cast and Details for Jason Bourne TV Spinoff
USA Network gave a straight-to-series order to Jason Bourne offshoot Treadstone, focused on a new group of sleepers.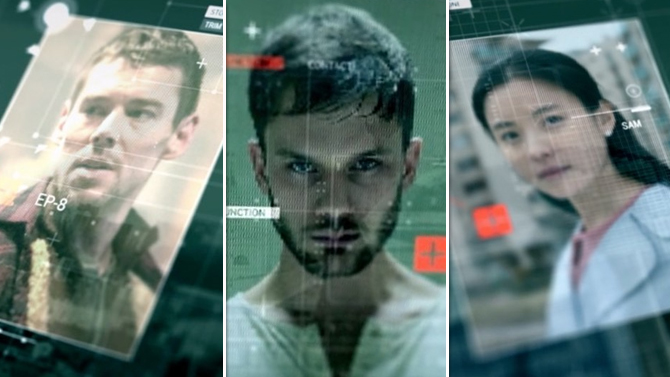 Jason Bourne may be done at the cinema for now but some of the American super soldier's buddies (and enemies) are coming to television.
USA Network gave a straight-to-series order to Treadstone, a Jason Bourne spinoff covering Operation Treadstone, the fictional (or so we think and hope) CIA black ops program that turned Jason Bourne into an amnesiac killing machine.
Heroes creator Tim Kring will serve as showrunner and writer on Treadstone, which showcases the formation of the franchise's CIA black ops program, following the exploits of its sleeper agents, activated for stealthy missions around the world. Production is set to begin in 2019. There's no specific release date as of yet, only the tease of a fall arrival.
Treadstone Trailer
The first Treadstone teaser trailer arrived in late-July, teasing new assets set to tackle the world's global threats.
Treadstone Cast
The teaser would be accompanied by some brand-new official images of the cast in action.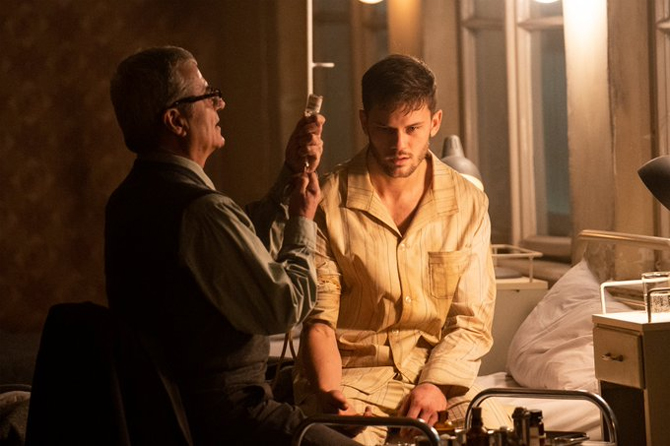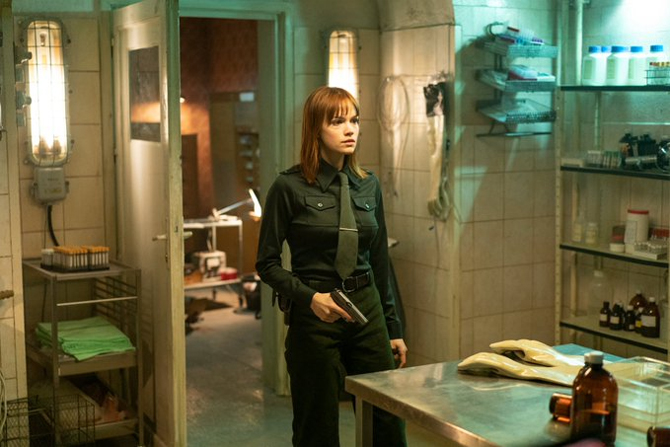 While Treadstone revealed a full cast lineup back in January, it would be amended in June with five more actors, one of whom will be part of the main cast.
Michelle Forbes recently landed the series regular role of Ellen Becker, described as "a savvy CIA veteran trying to balance the demands of work and family while investigating a conspiracy with international implications." Forbes, who any self-respecting Trekkie will remember as the rebellious Ensign Ro on Star Trek: The Next Generation, has made her presence known in numerous high-profile TV franchises such as 24, Battlestar Galactica, True Blood, Prison Break, The Killing, Orphan Black, The Returned, PlayStation series Powers, and most recently on Epix's Berlin Station. She's also fielded film roles in The Hunger Games: Mockingjay – Part 2, Escape from L.A. and Kalifornia.
Forbes will be joined by a gaggle of recurring cast members consisting of the following:
Patrick Fugit (First Man, Outcast) will play Stephen Haynes, "a high school math teacher with a dark side that he's struggling to keep under control."
Michael Gaston (Strange Angel, The Man in the High Castle) will play Dan Levine, "a no-nonsense senior CIA veteran overseeing an investigation that involves some of the Agency's darkest secrets."
Tess Haubrich (Alien: Covenant, Wolf Creek) will play Samantha, "a nurse who must reconcile her husband Doug's dark past."
Shruti Haasan (Katamarayudu, Race Gurram) will play Nira Patel, "a young woman in Delhi whose waitress job serves as a cover for a dangerous double life as a trained assassin." Haasan is an actress/singer from the Bollywood scene who'll be crossing over into the West.
The rest of the Treadstone cast, as revealed via Deadline, consists of the following:
Omar Metwally (The Affair, Mr. Robot) will play Mr. Edwards, described as "a CIA agent who was ostracized by his colleagues after making a decision that left a fellow operative dead. His willingness to make the hard choice positions him as the most qualified agent for a stealth mission."
Tracy Ifeachor (Quantico, Legends of Tomorrow) will portray Tara Coleman, described as "an investigative journalist who has turned her back on her career after getting too close to a dangerous truth. Now she must put the past behind her to get to the bottom of an international conspiracy."
Hyo Joo Han (W: Two Worlds, Illang: The Wolf Brigade) will play SoYun, described as "a wife and mother who must make difficult choices that compromise her quiet family life in North Korea after she starts to learn about her own secret past."
Gabrielle Scharnitzky (The Game, Storm of Love) will play Petra, described as "a no-nonsense Russian patriot who has committed her life to her country but has deep-seated knowledge of Russian tactics that come into play when she is betrayed."
Emilia Schüle (Berlin Station, High Society) will play portray a Russian KGB agent who, per the description, "will stop at nothing to promote the agenda of her motherland."
The incoming cast members join a starring duo announced back in November.
Jeremy Irvine (War Horse, Mamma Mia! Here We Go Again) stars as J. Randolph Bentley, described as "a spy dispatched by the CIA to eliminate a key target, but ends up embroiled in an international conspiracy.
Brian J. Smith (Sense8, World on Fire) plays Doug McKenna, an all-American oil-rig worker whose life changes after he discovers long buried truths about himself."
Treadstone Details
 "As the No. 1 cable entertainment network for the past 12 years, USA Network is delivering a dynamic lineup of big, bold programming – and what could be bigger and bolder than the Treadstone mythology?" Chris McCumber, President, Entertainment Networks for NBCUniversal Cable Entertainment, told Deadline.
Treadstone was originally announced as one of four pilots that USA Network was developing in April. After giving it some thought apparently, USA Network has decided to skip that pilot business altogether and give Treadstone a full season. One factor that may have influenced that decision is Universal Cable Productions, the studio behind Treadstone, negotiating an international distribution deal with Amazon. Treadstone could follow a similar path to Syfy's Nightflyers, which is getting international distribution via Netflix.
The character of Jason Bourne was created by novelist Robert Ludlum. The character, an unwitting super soldier and spy, first debuted in the 1980 novel The Bourne Identity. The character is best known for the five-installment film series starring Matt Damon and Jeremy Renner that bears his name. The last go-around was 2016's poorly received Jason Bourne. 
Funnily enough, this isn't Bourne's first time on television. The Bourne Identity was adapted into a 1988 TV film. Treadstonewill at the very least have better production quality than that.
Read and download the Den of Geek SDCC 2019 Special Edition Magazine right here!
Joseph Baxter is a contributor for Den of Geek and Syfy Wire. You can find his work here. Follow him on Twitter @josbaxter.