News
Travelers Canceled at Netflix After Three Seasons
Although the cancelation means there won't be a Travelers season 4, the final episode will serve as a satisfying ending for some.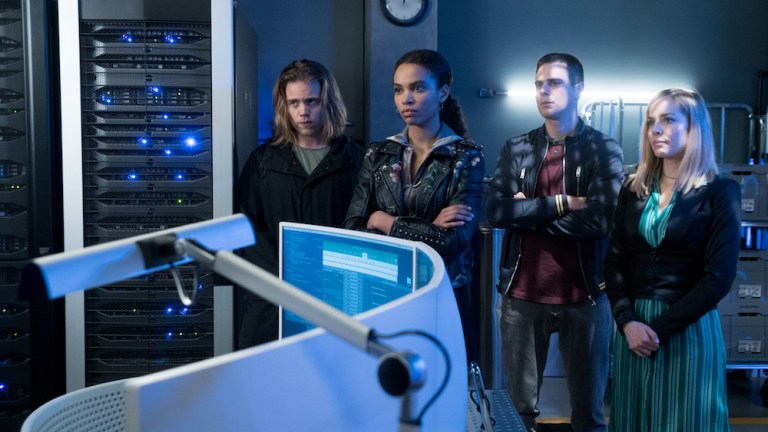 After a foreboding delay, Netflix has decided that Travelers season 4 is not to be as the network has canceled the time travel series. Despite the opportunities presented by the possibility of a true reset, with the fabled director of the future creating a version 2.0 of the travelers program, fans will have to be satisfied with the thought that Agent MacLaren provided the opportunity for a more successful mission to save the future.
Star and executive producer Eric McCormack of Will and Grace fame made the announcement via Twitter, expressing gratitude to the fans for their support. "Thank you for your ravenous response to season 3 worldwide," he said in his video. "It's been really gratifying for all of us… Travelers program one, as we call it, is complete." Watch the complete video below.
Further Reading: Travelers Season 3: The History of a Historian
Travelers has had a circuitous journey through its three seasons, starting as a production of the Canadian network Showcase, which originated such genre hits as Lost Girl and Continuum, the latter of which shared several of its cast members with Travelers. Netflix co-produced the show in its first two seasons and exclusively distributed it here in the United States and elsewhere, and it took Travelers over as its own property in season 3.
In the meantime, there's plenty to talk about with the season 3 ending, now the series finale, and that will keep fans occupied for years to come, and Travelers will live on for Netflix viewers to discover and rediscover. In the meantime, here's our interview with Reilly Dolman, who played Philip on the series, for you to enjoy as a consolation.