News
Transparent Season 4 Release Date, Trailers and More
Amazon Prime Video has revealed Transparent season 4's release date and debuted some new teasers.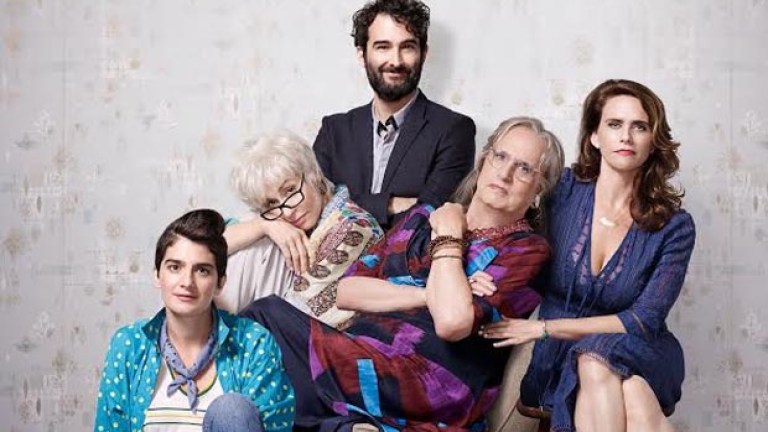 Amazon Prime has faith in Transparent, the streaming service's breakthrough breakout family series starring Jeffrey Tambor as transgender woman Maura Pfefferman. Amazon announced that it renewed Transparent for season 4 back before the third season even finished filming.
Transparent tells the story of the Pfefferman family who are adjusting to changes in the family dynamic. Jeffrey Tambor plays transgender woman Maura. The cast, which includes Judith Light as Shelly, Gaby Hoffmann as Ali, Amy Landecker as Sarah and Jay Duplass as Josh, will return.
Series creator Jill Soloway will stay on as Transparent showrunner. Andrea Sperling returns as executive producer.
Transparent has one five Emmys and two Golden Globes, including best drama at the 2015 Golden Globes. Tambor won a Golden Globe, a Screen Actors Guild Award and an Emmy Award for his work on the series.
Transparent Season 4 Release Date
Transparent season 4 is debuting on Amazon Prime on Friday, September 22. The cast and creators unveiled the release date and first trailer to People.com as part of a statement that also criticized President Trump's transgender military ban. It reads in part:
"At Transparent we believe in the integrity of the trans community, which we know firsthand because we are all either trans or allies to the trans community. It is a revolutionary act for a trans person to simply leave the house and walk down the street. We tap into the incredible history of survival the trans community has achieved against all odds, knowing that our fight is noble and on the side of justice and human rights."
Transparent Season 4 Trailers
So far Amazon Prime has released a striking full-length trailer and a helpful featurette. 
The trailer shows the Pfeffermans' plans for season 4 which include a trip to Israel and an uncomfortable realization among the kids that they can't keep count of their number of sexual partners.
The teaser features the background and origin of Davina (played by Alexandra Billings)