News
Transformers: Titans Return adds Mark Hamill and Ron Perlman
Mark Hamill and Ron Perlman are the latest actors to join Hasbro/Machinima's Transformers: Prime Wars Trilogy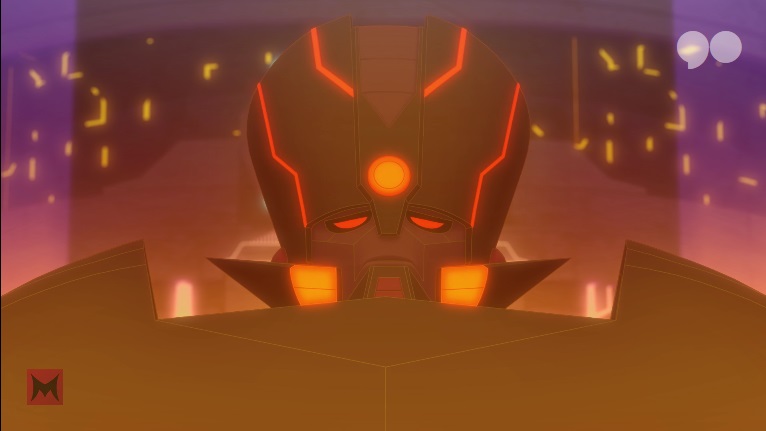 Nerd dominance. That is what the Autobots and Decepticons truly want.
At least that's the lesson I've learned from this season of Machinima/Hasbro's Transformers: Titans Return. Airing on Verizon's go90 Network, the series is the second part in the Prime Wars Trilogy, and it has been nothing if not an exhilarating ride for Transformers fans old and new. As hackneyed as it is to say, I still can't believe that after nearly 35 years cartoons about robots that transform can be more than meets the eye.
With the (frankly shocking) season finale airing today, Titans Return is bringing none other than Mark Hamill on board to cement its place in geek TV history when the Star Wars legend will appear as Megatronus. The character is described as one of the Thirteen Original Primes who was banished from Cybertron after he became the first Decepticon when he murdered Solus Prime. In other words, it's another deliciously evil role a la The Joker from Batman: The Animated Series for Hamill to bring his sinister gusto to. Check it out:
Michael Bay, take note: This is how you do transforming robot action. Damn.
To quote informercial announcers everywhere, but wait, there's more. Former Beauty and the Beast/Hellboy star Ron Perlman will also be joining the franchise later this year when he appears in the trilogy capper Power of the Primes as Optimus Primal. Hamill and Perlman are the newest additions to a celebrated voice cast that also features Wil Wheaton, Judd Nelson and Gregg Berger — AKA the original Grimlock.
It's not known exact what type of mayhem will go down when Power of the Primes debuts, but this much is certain: It is going to sound absolutely fantastic!