News
Trainspotting's Irvine Welsh Will Co-Write Acid House Music TV Series
If I can't dance, you can keep your revolution. Ibiza87 reminisces on the second summer of love.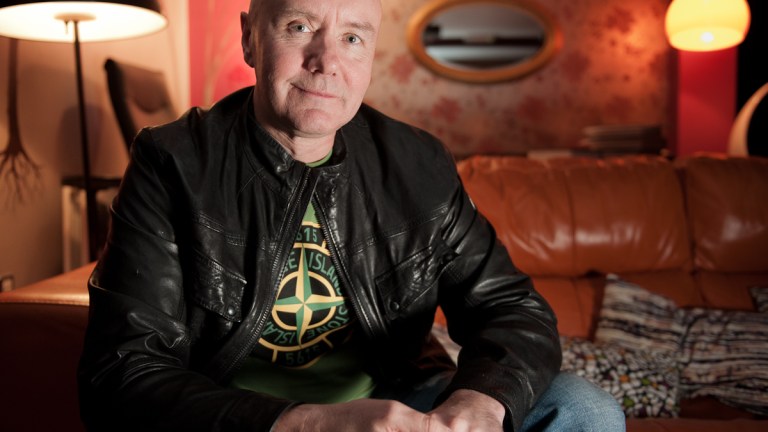 This is what being alive is all about, all those fucked up feelings. All those ecstatic dance moves. Irvine Welsh, who wrote Trainspotting, will explore the origins of acid house music and the rave scene in Ibiza87, his first-ever TV series. Welsh is co-writing the series with screenwriter and former music journalist Dean Cavanagh, who has a long personal history in the British club scene.
It's been 30 years since UK DJs Paul Oakenfold, Nicky Holloway, and Danny Rampling first went to the Balearic island of Ibiza. The film will explore how they fell into the rising rave scene and continue until the second summer of love, which they declared in 1988–89. Holloway, Oakenfold and Rampling are attached to the project. They will put together the soundtrack.
"I'm very excited about this project," Oakenfold says in a statement. "As you know, it ties in with the 30-year anniversary of our trip to Ibiza and what followed thereafter; the birth of the dance music club and festival scene as we know it today. It's great to celebrate with this project as well as my world tour this year which is about just that, three generations of dance music."
Ibiza87 is being called "the missing link between 24 Hour Party People and Straight Outta Compton" in its press statement "Ibiza87 chronicles the rollercoaster highs and lows, the drug-fueled excess and the untold riches through to the rivalries, violence and arrests of an incredible period in British music culture."
Ibiza87 joins the documentary They Call It Acid in exploring the British U.K. acid house scene.
Ibiza87 is currently in development. There has been no official release date announced.
SOURCE: THR