News
Tracey Ullman's Show Season 2 Trailer Pits National Treasures Against Each other
National treasure Dame Maggie Smith is above nothing, including star billing with Dame Judi Dench in Tracey Ullman Show season 2 trailer.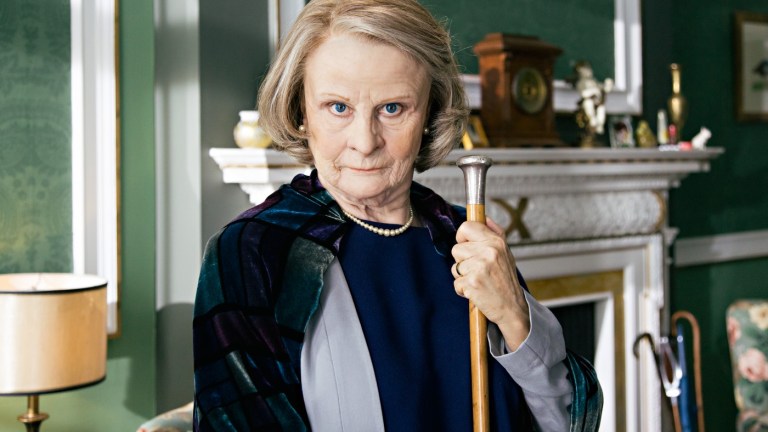 Two national treasures unearth deep rivalries in the new teaser trailer for Tracey Ullman's Show season 2 declares. The Emmy-winning actress will continue to lose herself in a dozens of roles in the sketch comedy series upcoming six-episode run, which debuts October 20 on HBO.
In the clip Tracey plays both Dames Maggie Smith and Judi Dench, credited in that order to correct the heinous casting oversight that exists to this day on Marigold Hotel. Dench, of course, beloved by a nation and a blast at Buckingham palace, is accused of some kind of legal infraction that she is simply above committing. Smith, however,  is above nothing, except first billing. 
You can watch the trailer here:
The first trailer declared Tracey Ullman is back, and she can't help herselves. Ullman isn't afraid to take the piss out of anything or anyone, but that doesn't mean she would expect someone as Great Britainly untouchable as Dame Judi Dench to touch her doggie leavings when there is a perfectly good natural receptacle growing in the park.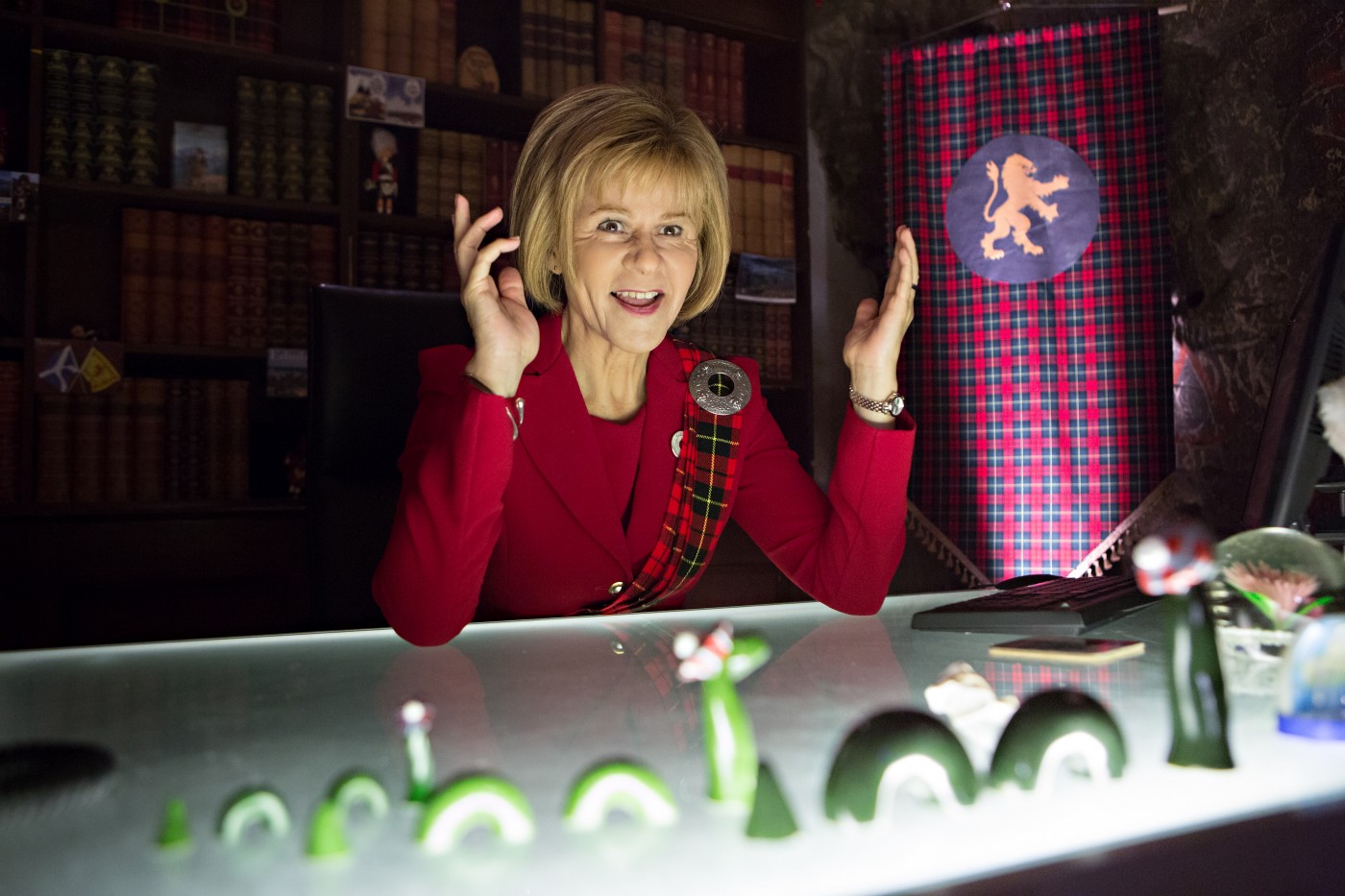 The trailer includes snippets of Ullman playing Angela Merkel on a tourist bus, and the "long-suffering Kay, with her overbearing mother," according to HBO's announcement. Upcoming sketches will feature an in-depth look at the home life of Jerry Hall and Rupert Murdoch, and a "rap battle for the soul of an inner-city estate."
But it all hinges on multi-faceted comic character actress Ullman's dexterity. Bottoms up, we say, though she'd at least like a drink first.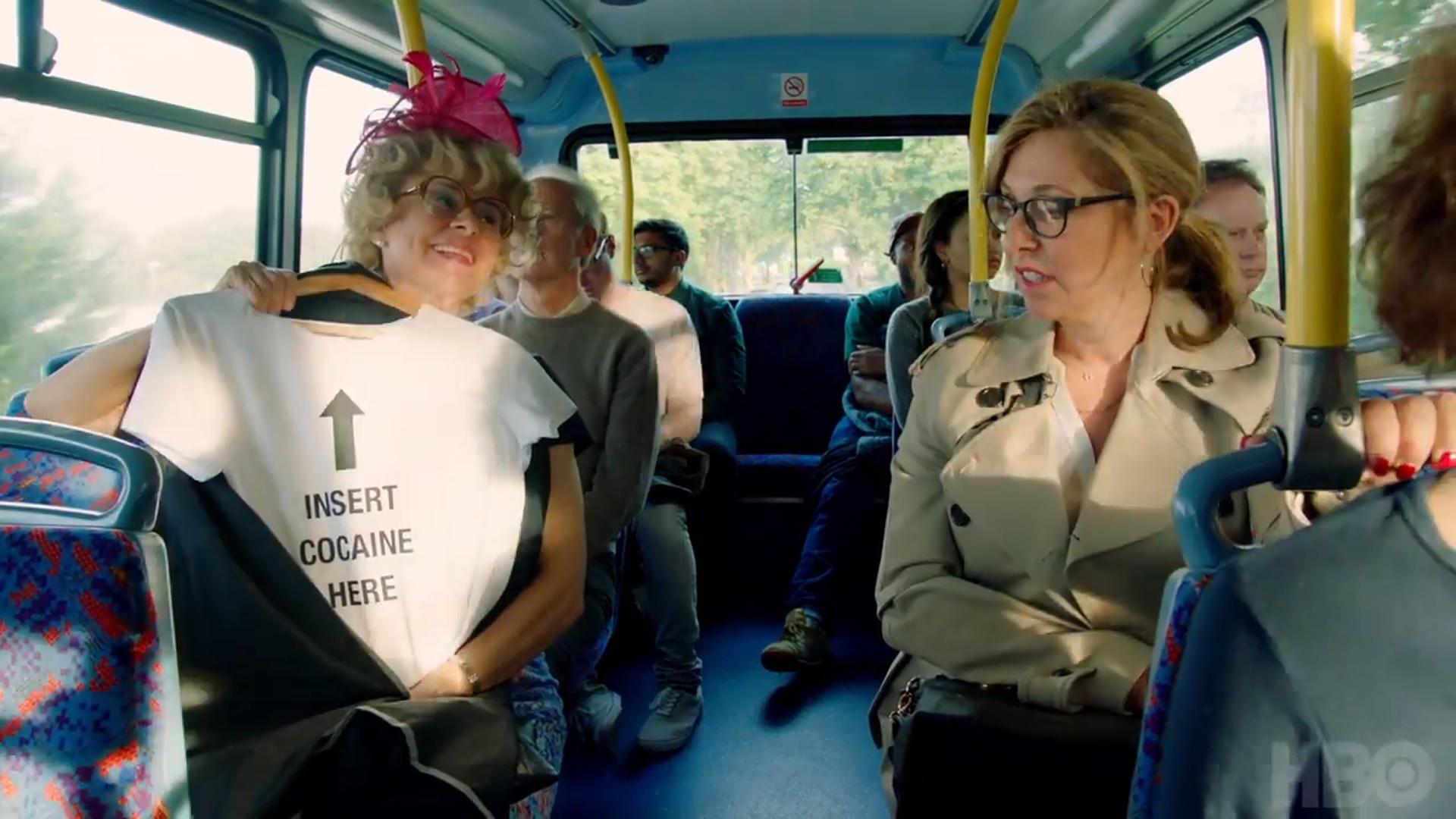 Tracey Ullman's BBC One sketch show already aired season 2 in England. Season 1 will face off against Saturday Night Live, Portlandia, Drunk History, Documentary Now!, and Billy on the Street  this weekend at the Emmys in the Outstanding Variety Sketch Series nominations.
UlIman is probably best known for spinning off The Simpsons from her 1987 comedy sketches series The Tracey Ullman Show on Fox. The English comedian, who got Paul McCartney to play her secret lover in a music video, first worked with HBO on Tracey Takes On… from 1996 to 1999. She moved to Showtime with Tracey Ullman's State of the Union, which ran from 2008 to 2010. Ullman also appeared in the Mel Brooks' film Robin Hood: Men in Tights, Woody Allen's Small Time Crooks, and Into the Woods.
You can watch the trailer here:
Tracey Ullman's Show season 2 debuts Friday, October 20 at 11pm on HBO.