News
Torchwood season 4: new title, writers, and more
Russell T Davies talks more about Torchwood's upcoming season 4, while details of which writers are involved start to emerge too…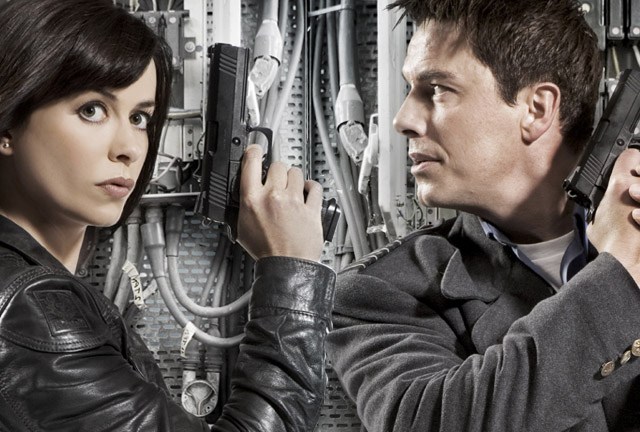 In the build-up to the long-awaited (well, it feels like it) fourth season of Torchwood going into production this coming January, Russell T Davies has been talking to US reporters about what we can expect from the show. We already know that Davies has planned to take the show into much darker territory, following the lead set by Torchwood: Children Of Earth, and he's expanded a little on that in his latest natter.
Firstly, the show is going to be called Torchwood: The New World this time around, and it's going to be a self-contained season of 10 episodes. Thus, while it'll be respecting the canon of Torchwood, once more, this is going to be a season dedicated to telling one big story.
Furthermore, it's been confirmed that a pair of new characters are joining Captain Jack Harkness and Gwen this time round. They are Rex Matheson, a CIA agent, and Ester Katusi, who will be playing an analyst. We've no idea yet who's going to be playing either of them, but, rest assured, we'll be submitting our showreel.
Furthermore, Davies has spoken about the opportunity being on a cable network in the States allows in terms of pushing things in the show. He told Airlock Alpha, "I've always had loose standards and practices. If the story demands intimacy or savagery, we will go there absolutely. [But] there's nothing better than a great big global thriller that stops for a sex scene – it's probably hard to make that happen in a thriller."
It's also been revealed that helping on the writing side of things will be John Shiban, Jane Espenson and Doris Egan. Shiban is a veteran of The X-Files, and has the likes of Star Trek: Enterprise and Breaking Bad on his resume. Espenson, meanwhile, has the likes of Battlestar Galactica, Caprica and Buffy The Vampire Slayer to her name. Egan, meanwhile, has penned episodes of Dark Angel and Tru Calling.
Also returning to the writing team is John Fay (who penned a couple of episodes of Children Of Earth).
Torchwood: The New World will start screening next summer and you can read more here.