News
Top 7 New Doctor Who Episodes: No.6
And the countdown continues. What are the best episodes of the revived Doctor Who? In sixth place is...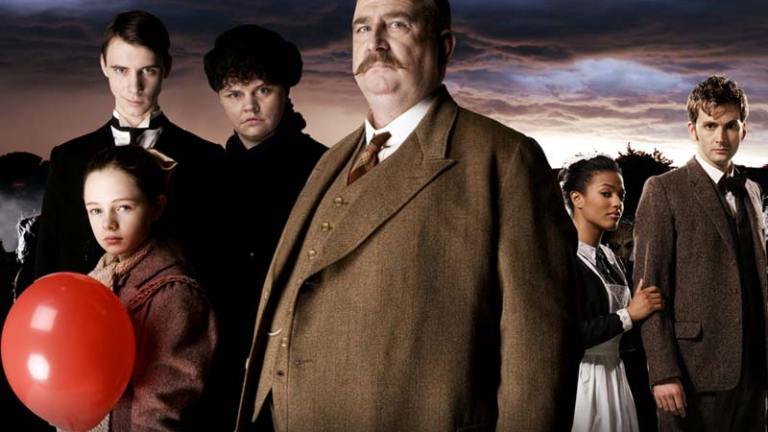 In Sixth Place: Human Nature/The Family Of Blood
The problem with doing lists like these in conjunction with someone else is that an argument tends to ensue. The subsequent problem is that sometimes you don't win a particular argument, and have to write a piece pretending you were happy with the group decision. Looking out at the world with one voice and one face. Or something.
Well bollocks to that. I personally thought that the Human Nature/The Family Of Blood two-parter was superb telly by anyone's standard, and should have been higher up this list.
The fact that it's only in sixth leads to two questions: firstly, what's better, because they better be bloody good. Secondly: what's the point of being Editor if you can't get your own way. Bah.
Anyway, back to the episodes. Written by Paul Cornell – previously responsible for the excellent Father's Day back in series one – this was a two-parter in the proper Who style. So it took its time to set things up, gently layered things into place, and slowly built up its tension.
And tense it was. Not least because Tennant's Doctor couldn't cheat. Not only was his conversion to a human via a watch a plot device that would pay handsome dividends later in the series, it also restrained him a lot, much to the show's benefit. Many, perhaps harshly, argued that Tennant was acting for the first time all series, rather than just gleefully going over the top.
Whatever your take, his tenderly handled romance story meant that for one of the few times in the series, Martha could step forward and shoulder some work, and there were no cheating answers to the conundrums the script presented. Actually, there was right at the end, but then, after the tears had streamed down the faces of the young kids firing their guns, you'd have forgiven it pretty much anything. Heck, this was moving.
Allowing a proper story time to develop is one thing. Then finding genuinely talented young actors, injecting spooky scarecrows and casting Jessica Stevenson ices it all off. And there's only one better two parter for me since Who came back to our screens. But clearly, as you'll find out, not everyone agrees. Hmmmph.
There were a couple of problems with the double-header, and not everyone bought the ending of the second episode, nor the wartime setting. But I did. And I think this is Who in very, very strong form.
Tomorrow: number 5 in the countdown. It's very tense.