News
Top 7 New Doctor Who Episodes: No.2
So what's the second best of all the new episodes of Doctor Who? We reckon this one...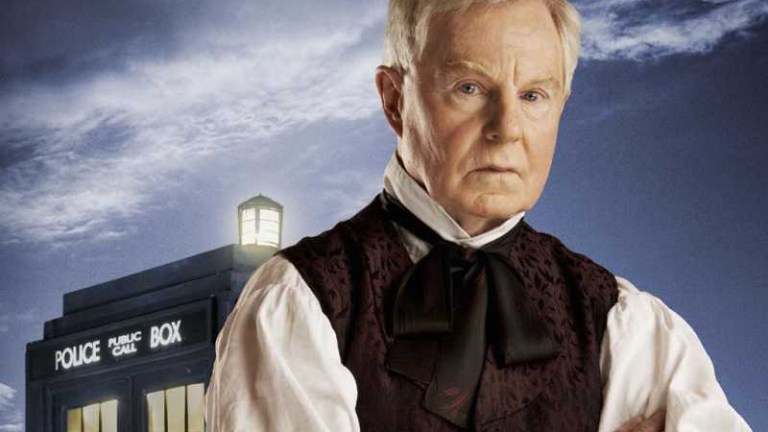 In Second Place: Utopia
Utopia, in isolation, isn't one of the best episodes of the new Doctor Who. Not for me, anyway. But it's here nonetheless, and for very good reason. Not since the show's return have I turned into a giddy, drooling mess in quite the way I did during the back of the episode, which managed to majestically surprise us with things we were supposed to know anyway.
One of the beauties of the new Who has been the layered seasons, from the terrific Bad Wolf references in season one, through to the somewhat more clumsy Torchwood talk in season two. But this one, even though it was a badly-kept secret that The Master was coming back, was utterly inspired.
Not only did it make use of an otherwise redundant episode – The Lazarus Experiment – but it turned the season's best two-parter to date (Human Nature/The Family Of Blood) into a building block, casually introducing a narrative device that would prove key to Utopia's major turning point.
And we're talking about the watch. How fecking clever was that? No, scrub it: how simple was it, yet how mightily effective.
 It helped that I went into the episode cold, not knowing that Derek Jacobi was actually The Master. And while suspicions grew throughout the episode, I was pretty much weeping with geekcitement when he pulled out the watch from his pocket.
The following ten minutes was a blur of joy. Even though I'd have loved it if they'd have given Jacobi's Master an episode to play with, the whole thing was then topped off with the regeneration into John Simm. It was mesmerising.
Now again, a bit of bias: The Master was always, I felt, the most interesting of Doctor Who's enemies, even though he went quite camp in the 80s. But the idea of an equal to the Doctor always seemed to pose more threat than people in alien costumes. Simm's portrayal hasn't gone down well with some, but I'm a fan. That's a story for another episode, though.
As for the rest of Utopia? I though it was really enjoyable, cleverly structured, but can barely remember much about it in the midst of what happened in the back stretch of it.
What the hell are we going to do with Saturday nights once it's all finished?
Find out which our favourite new Doctor Who episode is on Saturday…