Features
The top 100 Christmas TV episodes ever: 80 – 61
Looking for some TV to fill you with festive cheer? Here are the next 20 episodes in our list of the top 100 Xmas TV episodes of all time...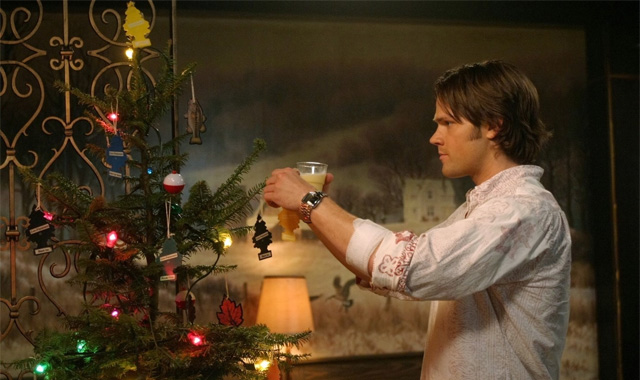 This updated article first appeared in December 2015. Read entries 100 – 81 on this list, here.
80. RUGRATS – The Santa Experience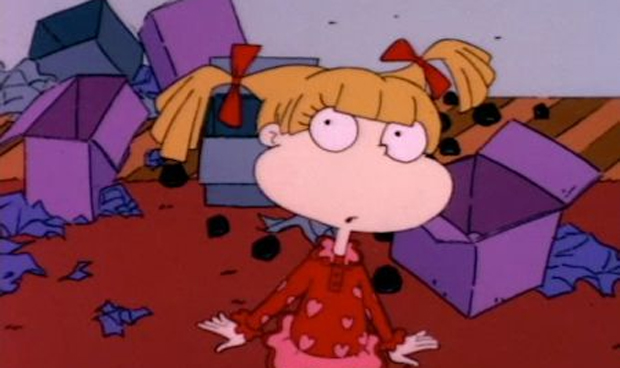 USA/Season 2/1992Aired on Nickelodeondirected by Charles Swenson, written by Joe Ansolabehere, Peter Gaffney, Paul Germain and Johnathan Greenberg
Rugrats was renowned for its holiday specials, reflecting a diversity of theme that few other children's programmes attempted – Hanukkah, Kwanzaa, Halloween, Mother's Day and Passover all got their dues throughout the Nickelodeon toon's nine-season run. Christmas got its due too, though, in season two's Santa Experience – one of the show's earliest double-length stories. Meeting Santa at the toy store proves a tad traumatic for our toddlers, as Chuckie is fearful of the all-powerful man, and Angelica yanks his beard to reveal that he's not the real Father Christmas. Dissecting the unfortunate afternoon, the parents arrange for a snowy Christmas retreat to the mountains, complete with an authentic Santa experience, in a bid to make up for what went wrong. Chuckie remains scared of the big man, though, despite Tommy's reassurances; meanwhile, Angelica talks twins Phil and Lil into a "Gift of the Magi" situation for her own gain, but soon becomes repentant after a nightmare about waking up to coal on Christmas morning.
79. THE PJS – How The Super Stoled Christmas
USA/Season 2/2000Aired on Foxdirected by John Logue, written by Steve Pepoon & Bill Freiberger
The red-headed stepchild of the Fox animation line-up, stop-motion gem The PJs – created by and starring Eddie Murphy – has largely been eliminated from the canon of adult toons, entirely independent of the Groening-Judge-Macfarlane triumvirate who've dominated the potted history of the genre. It's regrettable that The PJs didn't find more of an audience, as it's an audacious and funny work: set amidst an urban public-housing project ripe for social commentary ("The Projects", from which the show got its name), the show delved into satire, the surreal, and character humour all at once, making for a potent comedic blend. The only Christmas episode sees Superintendent Thurgood make a deal with a pawn-shop owner: in order to buy his wife a computer for Christmas, he'll repossess the items other tenants in the building have been skipping payments on. The process doesn't go smoothly, though, and comedic twists and turns imminently beckon. A hilarious and surprisingly compelling episode fuelled partly by a superb parody of The Grinch, How The Super Stoled Christmas is a great standalone episode that plays by its own rules, wickedly funny and oddly festive despite the jet-black comedy. The stop-motion animation style, uncommon on television by the turn of the century, also lends comparisons with a number of the classic American '60s Christmas standalones.
78. GAVIN AND STACEY – Christmas Special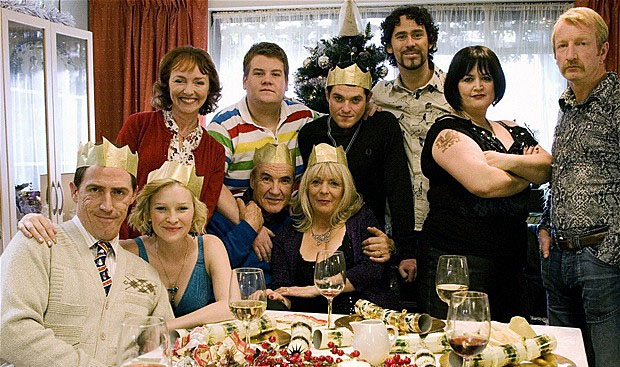 UK/Special/2008Aired on BBCdirected by Christine Gernon, written by Ruth Jones and James Corden
Gavin and Stacey quietly became one of the most utterly likeable sitcoms of the new millennium, a warmly romantic and uproariously funny study of a man and a woman in a long-distance relationship, and their friends and families. The contrast between Gavin's urban Billericay upbringing, and Stacey's home in Barry, South Wales, proved the source of some marvellous comedy of culture clashes, but the real appeal of the show lay in the rich, realistic characters, the kind of likeable, slightly offbeat people you'd love to spend Christmas with. The show's only festive special proves that theory nicely, as we spend 45 utterly wonderful minutes in their company. Stacey's family are heading to Essex to spend Christmas at the house of Gavin's family, and everyone's in high spirits, as the alcohol begins to flow and the party gets going. And then Gavin announces that he'll be moving to Wales with Stacey in the New Year, and things take something of a turn for the worse…
77. THE ANDY GRIFFITH SHOW – A Christmas Story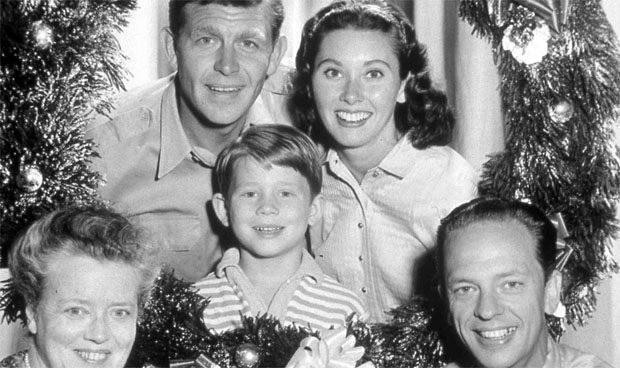 USA/Season 1/1960Aired on CBSdirected by Bob Sweeney, written by Frank Tarloff
The generosity of the season is in great supply down at Mayberry Sheriff's Department. Department store owner Ben demands that Andy imprison moonshiner Jim for the holidays. With evidence supplied, Andy is forced to capitulate, but his idea to ensure everyone still gets to celebrate the big day is a touching one: finding excuses to imprison Jim's wife and children with him for the big day, he temporarily deputises his own family members, and the two families get the Christmas party they'd both been looking forward to – even if it does have to take place down at the station. It's a quaint artefact of an era that maybe never really existed – it's difficult to imagine any sheriff acting like Andy does here, even in the 1950s – but there is no denying the raw love and generosity on display in this idyllic small town, and the inevitable happy ending can warm the cockles of even the most hardened heart. It's a shame The Andy Griffith Show never again featured Christmas in its eight-season run.
76. THE WONDER YEARS – Christmas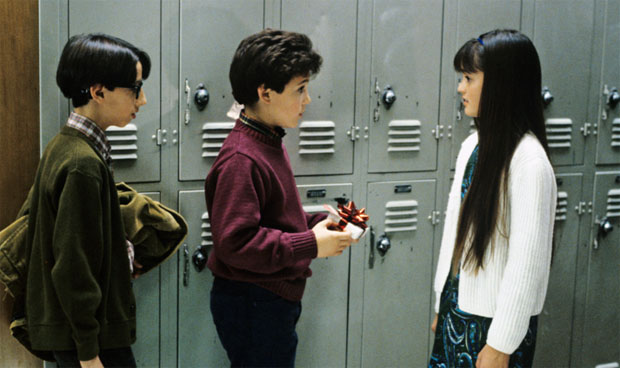 USA/Season 2/1988Aired on ABCdirected by Steve Miner, written by Bob Brush
If I had to pick one show whose mood seemed uniquely suited to the festive season, it might just be The Wonder Years, a tender and nostalgic show that really nailed the importance of family throughout its six-season run. Its romantic reminisces suit Christmas perfectly, imbuing December memories with otherworldly charm and tender sentimentality. The show's first Christmas episode is a fine example of that, as young Kevin realises that this the first Christmas crush Winnie will be spending without her brother, who died in Vietnam in the series pilot. He and brother Wayne's primary Christmas wish had been to persuade dad Jack to buy a colour TV, but Kevin's priorities shift as he tries to give Winnie a happy Christmas. A touching scene in which Kevin discovers his gift from Winnie is a four-leaf clover is a beautiful antidote to materialism.
75. MAD ABOUT YOU – Met Someone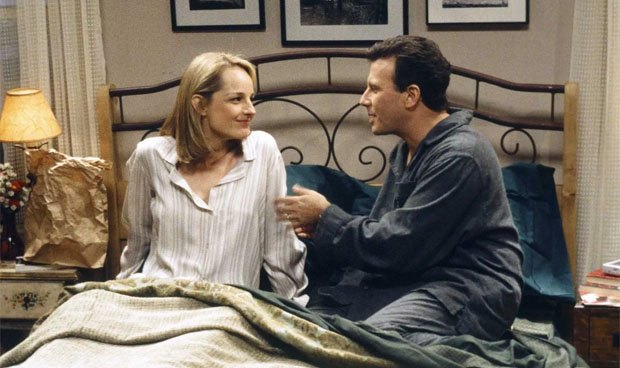 USA/Season 1/1992Aired on NBCdirected by Barnet Kellman, written by Danny Jacobson
A key component of NBC's Must-See TV in its early seasons, Mad About You isn't quite as well-remembered as many of its brethren (Seinfeld, Friends, Frasier) – in fact, the final two seasons are only getting a home video release next spring, a good decade after the boom of TV-on-DVD. It's regrettable that it hasn't held on to its fanbase over the years, as Paul Reiser and Helen Hunt's newlywed couple made for one of the funniest partnerships on TV. This episode combines not just one, but two sitcom go-to storylines: it's not just the "Christmas episode", but also the "flashback episode", in which we learn how Paul and Jamie Buchman first met. A loving and romantic story, aided by the upbeat festive theme – an office Christmas party scene proves pivotal. It demonstrates everything that Mad About You did well: chemistry between its leads, funny scripts that dealt in day-to-day minutiae, and an overwhelming sense that love conquers all.
74. MOONLIGHTING – 'Twas The Episode Before Christmas
USA/Season 2/1985Aired on ABCdirected by Peter Werner, written by Glenn Gordon Caron
Moonlighting's renowned for its avant-garde trappings, the way it played with structure and form, its revolutionary breakdown of the fourth wall, and the way it criss-crossed between genres to hone its own unique style. Its first Christmas episode lives up to that promise, a neat blend of traditional holiday magic, self-referential wit, and a dark, crime-laden spin on a classic Christmas story. A man called Joseph is murdered by criminals he testified against; his wife, Mary, abandons her baby in Agnes' apartment. Naturally, private detective agency Blue Moon gets involved, as main characters Maddie and David desperately attempt to track down the baby's mother; along the way they encounter everything from gunpoint hostages to three Kings. (Three Kings? "We're in an allegory!", David proclaims.) The pacing is more languid here than in many Moonlighting episodes – even with a beautiful, cockle-warming carol-singing denouement for the viewers at home, the show still ran a little short, one of a number of episodes plagued with production delays – but surprisingly, that's no detriment. Even the rat-a-tat-tat Moonlighting, renowned for its quick-fire banter, deserves time to pause for breath and reflect at Christmastime.
73. EVERWOOD – Unhappy Holidays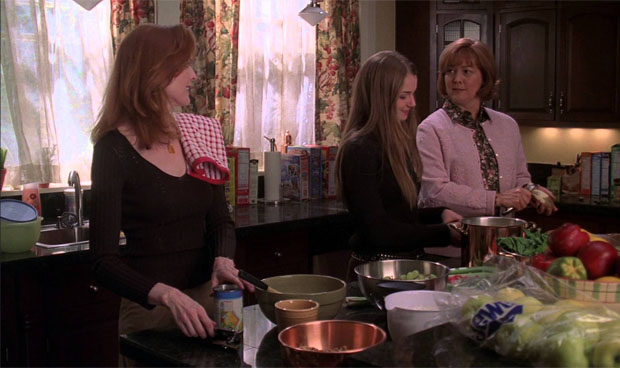 USA/Season 2/2003Aired on WBdirected by Jason Moore, written by John E. Pouge
Everwood was one of the most enjoyable serial dramas of the last decade, the story of small town where characters wore their hearts on their sleeves and emotions permanently ran high. Sentimental but never mawkish, its setup – big-city doctor Andy Brown moves to a small town, two children in tow, in the aftermath of his wife's death – was an emotionally-charged jumping off point for a show unafraid to confront life's challenges head-on. Its world-building was second to none, crafting a loving atmosphere and a real sense of place throughout its four seasons. Second-season Christmas episode Unhappy Holidays finds a number of the series' teenage characters at difficult points in their lives, and the parents in their lives are helpless to scupper their poor decisions. Son Ephram has got involved in a relationship with Madison, his sister's babysitter; rival doctor Harold Abbott faces his own struggles when daughter Amy brings bad-boy Tommy Callahan home for a holiday meal. It's not the brightest Christmas, but at least Andy is finding solace in his own newfound relationship… until daughter Delia gets wind of what's going on.
72. OUTNUMBERED – The Robbers
UK/Special/2009                                                                                                                                                                                                   Aired on BBC                                                                                                                                                                                                  directed and written by Guy Jenkin and Andy Hamilton
The authenticity of Outnumbered was its greatest asset. In the vein of shows like Curb Your Enthusiasm, scripts were loose and flexible, as the Brockman family were encouraged to improvise. That decision led to the three children – Jake, Ben and Karen – rating among the most realistic children in comedy, thinking, speaking and acting like genuine kids. The show's first Christmas special takes full advantage of that verisimilitude, as Boxing Day in the Brockman household goes down in comically authentic fashion. These kids are capital-a annoying – Ben claims robbers – or aliens – have stolen his pants; Karen engages in a relentless torrent of inane questions – but you can't help but appreciate their boundless, no-holds-barred attitude towards life. It really does capture the feeling of what it's like to a child on Boxing Day. Elsewhere, there are concerns that Grandad has gone missing from the old people's home, and Hugh Dennis' ever-flustered dad Pete is fretting over unwanted lunchtime visitors.
71. SUPERNATURAL – A Very Supernatural Christmas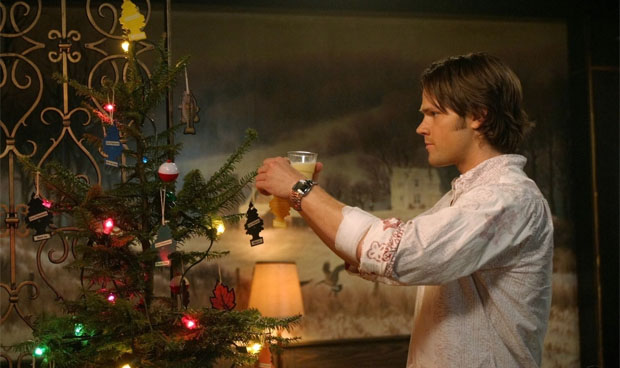 USA/Season 3/2007
Aired on CWdirected by J. Miller Tobin, written by Jeremy Carver
"A Special Presentation", notes the retro on-screen title card preceding Supernatural's only Christmas episode. It's not wrong: this is a violent, twisted, Very Supernatural Christmas indeed. Sam and Dean, brothers who hunt down a vast array of supernatural beings and demons, are in Michigan, assisting a woman whose husband has disappeared around Christmastime. Considerations of the "anti-Claus" – the antithesis of old St. Nick, a concept inspired by legends such as Krampus – gives way to the discovery of pagan gods (inspired by spiritual predecessors to Father Christmas as we know him today) taking ritual human sacrifices annually. Tense, disturbing stuff, but it's laced with the show's trademark wit. Balancing out the darkness also: a touching flashback sequence, weaved throughout the episode proper, to one of Sam and Dean's childhood Christmases. It lends the episode a certain warmth and levity that it really benefits from, the mesh of tones making for perfect unconventional festive fun.
70. MY FAMILY – Sixty Feet Under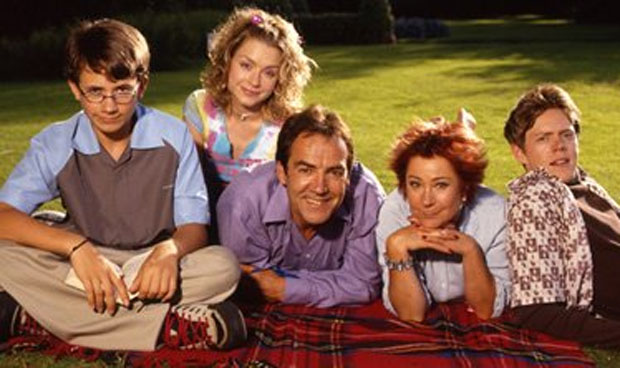 UK/Special/2003Aired on BBC                                                                                                                                                                                                  directed by Jay Sandrich, written by James Hendrie and Ian Brown
The Harper clan spent Christmas with us on an impressive nine occasions, but Sixty Feet Under is the best of the bunch, a bottle episode written at the peak of the show's powers. Ben and Susan, with grown children Nick, Janey and Michael, are stuck on the Tube following a day spent Christmas shopping: due to signalling problems, the train is unable to move. Tensions and tempers rise in the cramped carriages as the family bicker, frustrate surrounding passengers, and generally cause festive havoc. The episode is the last to feature Nick as a regular character; his departure was key to the series downfall, and watching this episode, it's not difficult to see why: his subplot, involving the sale of bottled water to thirsty passengers, is comedy gold, and Kris Marshall revels in the inherent silliness. Robert Lindsay's Ben is on good form too: his frustration and anxiety is palpable.
69. THE BOB NEWHART SHOW – Bob Has To Have His Tonsils Out, So He Spends Christmas Eve In The Hospital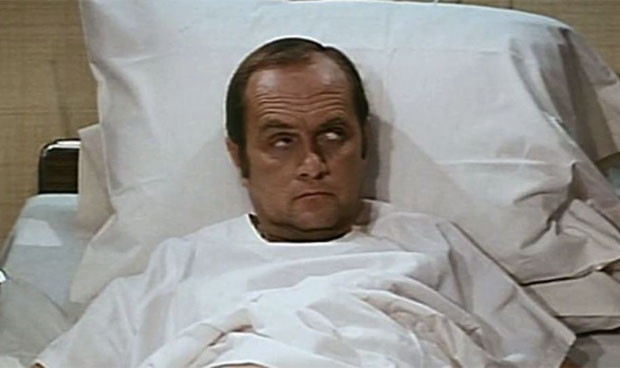 USA/Season 4/1975Aired on CBSdirected by James Burrows, written by Tom Patchett & Jay Tarses
Having your tonsils "yanked" on Christmas Eve is no-one's idea of fun, but it proves particularly unpleasant for psychiatrist Bob Hartley (Bob Newhart), whose awkwardness at the prospect of having such an operation in his 50s is compounded by discovering that his nurse is an ex-patient of his. The Bob Newhart Show was the first of Bob's three sitcoms, and remains the strongest. Bob Newhart always performed best as a straight man in a world of nutjobs, and that reaped dividends in this programme, in which the greatest moments were those where Bob reacted the strange world around him – here, that proves to be the brilliantly kooky nurse. His interactions with her are the funniest moments of the show, as she inadvertently drags him further down into the doldrums.
68. EVERYBODY HATES CHRIS – Everybody Hates Christmas
USA/Season 1/2005Aired on UPNdirected by Dennie Gordon, written by Alyson Fouse & Ali LeRoi
Chris Rock's underrated period sitcom – think a satirical African-American spin on The Wonder Years or The Goldbergs – was one of the funniest, best-observed comedies on TV during its four season run. Preoccupied with a take on Rock's own working-class childhood in Bedford-Stuyvesant ("Bed-Stuy"), New York, its uncompromising look at issues of class, social mobility and race go beyond those of any other sitcom of the new millennium. It's no Social Studies lesson, though: it's also fantastically funny, sharing the same knack for observational comedy as Rock's stand-up routines. Everybody Hates Christmas finds the show on great form, as in an inspired twist, the school's canned food drive turns out to be in aid of Chris' own family. At home, Chris asks for a Walkman for Christmas, but the family can't afford it; meanwhile, older brother Drew has told little sister Tonya that Santa's not real, and now she's beginning to question everything she thought she knew about her parents' commitment to honesty. Funny, true-to-life material.
67. THE INBETWEENERS  – Xmas Party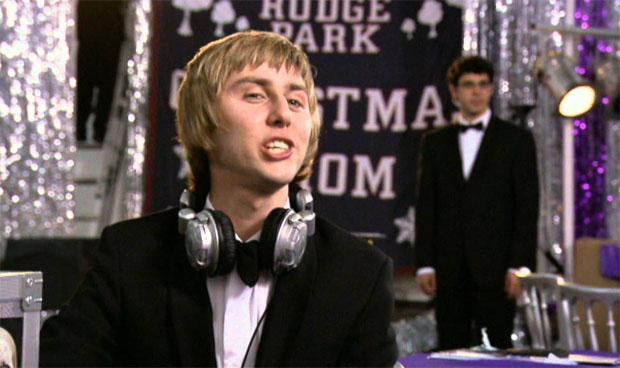 UK/Series 1/2008                                                                                                                                                                                                 Aired on E4                                                                                                                                                                                                     directed by Gordon Anderson, written by Damon Beesley & Iain Morris
Skins is life as British teens imagine it; The Inbetweeners is teenage life as it actually is. The profane, unfortunate antics of everyone's favourite group of sixth-form oddballs made for three series of brilliantly embarrassing viewing, as everything that could go wrong for these four boys did. First-series entry Xmas Party is no exception. The festive season beckons, and Will is elected chairman of the school Christmas Party Committee (by default – no-one else has applied). Preparations prove largely (and comically) unsuccessful, and on party night, Will is concerned that everyone will remember the night as a huge disappointment. Distractions beckon, though; Simon rather publicly fails to woo crush Carli, Jay crashes and burns in a bid to make a new friend, and a rather sozzled Neil attempts to snog the biology teacher. It's classic Inbetweeners material, capped with a pleasantly amicable piss-about – in the spirit of the season – in the party's aftermath.
66. NEWSRADIO – Xmas Story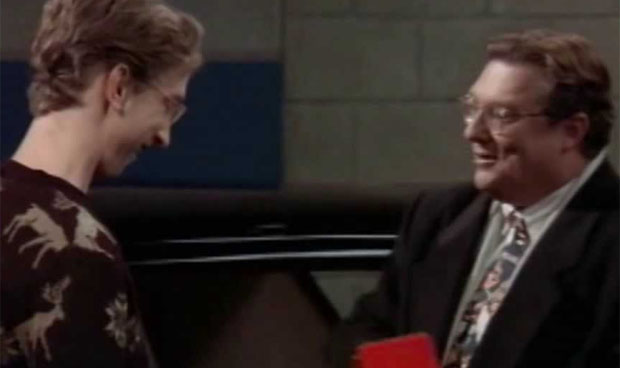 USA/Season 3/1996Aired on NBCdirected by Patrick Maloney, directed by Drake Sather
There's something of a dilemma this Christmas at radio station WNYX. Station manager Jimmy Jones has given the staff personalised baseball caps for Christmas, and they're not too happy; when he gets wind of their disappointment, he goes all-out and purchases them all a sports car instead. All, that is, except Matthew, who's been given a collection of old radio comedy tapes, and is understandably disappointed that he hasn't been upgraded to a car. Meanwhile, Phil Hartman's Phil McNeal is concerned that an office Santa is issuing death threats to him every time he passes. It's suitably bizarre material for the clever show's ragtag assembly of offbeat characters, collectively one of the greatest ensemble casts of the 1990s. There's a hint of seasonal warmth at show's end, as we learn more about the thought process behind Matthew's seemingly-disappointing gift – but a wonderfully dark capper reminds us that NewsRadio isn't one to abide by standard sitcom convention.
65. ARTHUR – Arthur's Perfect Christmas
USA/Special/2000Aired on PBSdirected by Greg Bailey, written by Peter K. Hirsch
Everyone knows that The Simpsons is the longest-running American cartoon series, but what's second? South Park? Family Guy? It's actually PBS kids series Arthur, which has clocked up a remarkable twenty seasons (and some brilliantly geeky cameos) since debuting in 1996. Anthropomorphic Arthur Read is probably television's most famous aardvark (sorry, Otis), and the family-friendly exploits he gets up to with his friends and family hold up better for adults than most programmes aimed at such young viewers (we never did get that Beavis and Butthead parody on Fireman Sam, did we?) The show's hour-long Christmas special is one of its strongest moments, a warm and funny look at the value to be found in all seasonal traditions – from Arthur's Christmas to Francine's Hanukkah, Brain's Kwanzaa to Baxter's.. er.. "Baxter Day". The well-rounded, episodic plot casts a glance over all of the season's touchstones: religion, family, consumerism (the "Tina the Talking Tabby" doll that Arthur's sister DW longs for is pure nightmare fuel). The final episode of the show to be cel-animated before the show went digital in 2001, the wintery art here is beautiful, imbued with love and care, and the superb soundtrack – which features a number of original songs that draw from inspiration as surprising as Frankie Avalon and '50s rock and roll – demonstrates a level of thought and effort absent from certain other children's television shows.
64. BOSTON LEGAL – The Nutcrackers
USA/Season 3/2006Aired on ABC                                                                                                                                                                                                  directed by John Terleski, written by David E. Kelley and Sanford Golden
If there's one thing prolific scribe David E. Kelley loves, it's a Christmas episode. Featured previously on this list with Ally McBeal, he's back again with one of Boston Legal's many Christmas episodes. Law drama Boston Legal is probably Kelley's finest achievement, a blend of his signature earnest political platforming and crazy character comedy that hung together surprisingly well for its five years on air. The Nutcrackers is a stellar example of the show's dynamic range, wherein every gear is playing its part. Alan and Shirley participate in a case involving a mother fighting for custody of her daughters. The twist? They sing in a white supremacist pop band, in a story heavily inspired by real-life sister duo Prussian Blue. Elsewhere, Denny Crane – the show's most memorable character, played by the inimitable William Shatner – helps a mother trying to keep custody of her anorexic daughter, while Brad and Denise are faced with a client attempting to sue God for killing her husband when he was struck by lightning. Breathtakingly sincere one moment, utterly off-the-wall the next, it's a fine example of Boston Legal firing on all cylinders.
63. NORTHERN EXPOSURE – Seoul Mates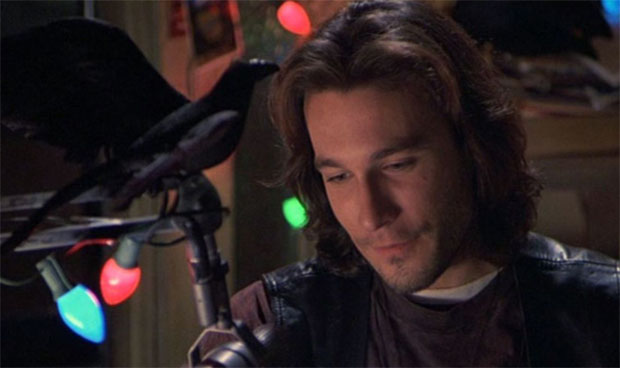 USA/Season 3/1991Aired on CBSdirected by Jack Bender, written by Diane Frolov & Andrew Schneider
A bridge between the more traditional small-town dramas of the 1980s and the dark, corrupt beauty of avant-garde shows like Twin Peaks and Picket Fences, Northern Exposure's tale of big-city doctor Joel Fleischman in rural Alaskan town Cicely was a popular and critical success, blending stock fish-out-of-water elements with in-depth character study of the eccentric locals. Any programme with unusual characters offers great potential for a festive episode, as viewers clamour to discover how their offbeat on-screen analogues put their own spin a shared touchstone. Seoul Mates takes full advantage of the opportunity afforded it, with a quirky Raven Pageant in the place of a more traditional celebration. Beyond the surface, deeper and more powerful moments lurk, as Shelley longs for Christmas Mass, and Maurice meets his Korean son – fathered while he was in the Marines – for the first time. The Jewish Joel, meanwhile, decides to invest in a Christmas tree for the first time… but the universe has other plans. A marvellous blend of the traditional and the quirky, the profound and the superficial.
62. BEWITCHED – A Vision of Sugar Plums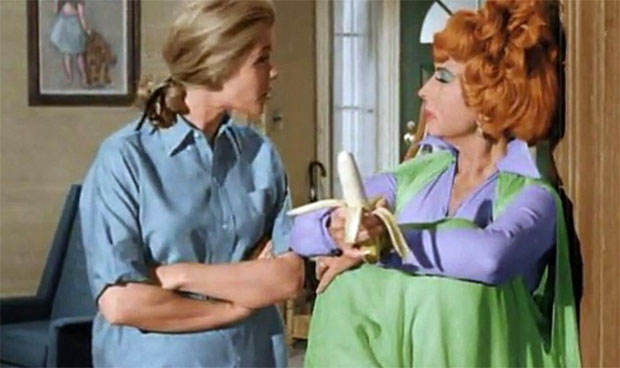 USA/Season 1/1964Aired on ABCdirected by Alan Rafkin, written by Herman Groves
Bewitched feels like a TV concept tailor-made to embrace Christmas. This time of year always feels a little magical; how better to enhance that festive feeling by adding some real magic to the mix too? The eight-season-long story of a witch (Samantha) married to a mortal man (Darrin Stephens), the show's first Christmas episode was its most memorable. The Stephens' and their neighbours, the Kravitzes, are participating in a season traditional of giving an orphan a family home and a traditional Christmas. Samantha's orphan Michael isn't too convinced by the magic of the season, though, and doesn't believe in Santa – naturally, despite having vowed not to use her supernatural powers, Samantha feels that the perfect way to introduce some wonder back into such a cynical child would be to take him directly to the North Pole. Funny material that ties in neatly with the transcendent nature of the season.
61. EVERYBODY LOVES RAYMOND – The Toaster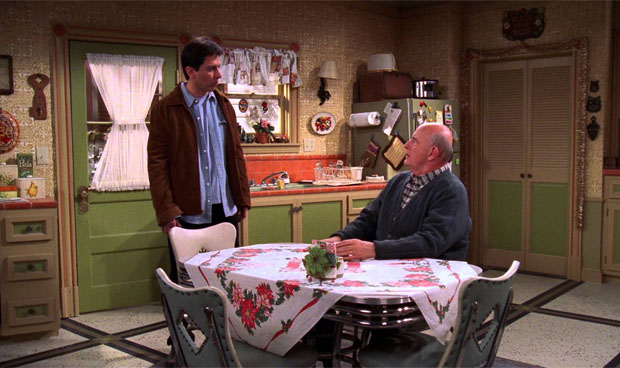 USA/Season 3/1998Aired on CBSdirected by Steve Zuckerman, written by Philip Rosenthal
The close-knit family of Everybody Loves Raymond are perhaps a little too close-knit. Rarely is that more obvious than at Christmastime, when neurotic Ray, brother Robert, wife Debra and parents Marie and Frank tend to clash more than usual. (The nine-season run is a pretty exhaustive PSA warning against moving across the street from your parents.) In Raymond's most memorable Christmas episode, though, things are a little different. Ray's festive gift of engraved toasters has gone down a treat with family and friends – even Debra's picky, stuck-up parents are thrilled – but curiously, he hasn't yet heard an opinion from his own mum and dad. He calls them on their silence, and discovers they traded in the toaster for a coffee machine – without realising it had been engraved. The show's second half follows the family desperately trying to reclaim the engraved toaster: it's hilarious, both conceptually and in practice, and it also speaks volumes about how this family truly feel about each other. Sure, they'd return a regular old toaster their son bought them – but one engraved with the family name? They'll go to hell and back in a bid to get that back.