Features
Top 10 TV Title Sequences Of All Time: part two
Our look at the best TV title sequences of all time counts down from five to two. And it kicks off with a lit fuse...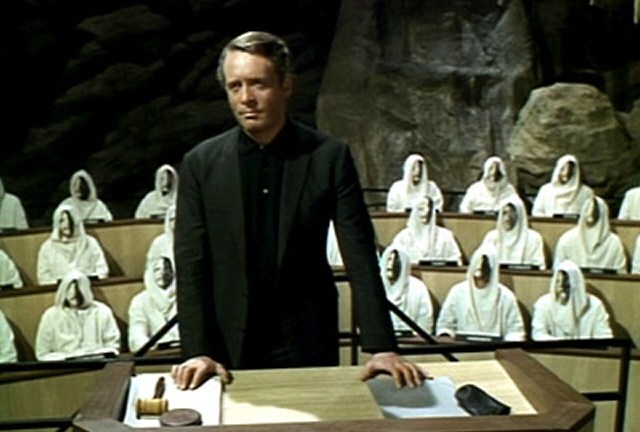 Our countdown continues, as we go from five to two…5: Mission Impossible (1966-73)So numerous and shifting were the principal stars of this successful US TV show, all that remains to hallmark it are the dynamic and infectious bass notes of the title sequence. And you can't get much more exciting than a lit fuse.
4: The Prisoner (1967)I am not a number…The first of Ron Grainer's two appearances here, the title sequence for The Prisoner is a two-act masterpiece of great music, wacky camera angles and slick editing, all heralded by a sports-car tearing up a race-track and a huge clap of thunder. The somnolent second act – where No.6 wakes up in the Italianate Welsh show-village of Portmeiron – contains the one mutable element, a shot of whoever was playing No.2 that week. Murderous white balloons and industrial-scale lava-lamps abound in this mini-masterpiece to one of the greatest (semi) science-fiction shows ever conceived.  
3: Doctor Who Dum-du-dum, dum- -du-dum, wee-ooooooooo……More admiration of Kubrick's sci-fi masterpiece, with the 'tunnel of light' in Doctor Who's (1970s) opening credits created by the same 'slit-scan' technique used by effects-master Douglas Trumbull to take us 'into the infinite' in 2001. Title composer Ron Grainer produced many distinctive theme tunes for the big and small screen (including Tales Of The Unexpected and The Omega Man*), but never came up with a score more insistent, layered and thrilling than for the Time Lord's adventures.
2: UFO (1970)If this countdown were only about melody, UFO would have the number-one slot. Barry Gray came up with a fantastically imprinting refrain, which had the solidity to be reprised for pretty much all the incidental music for the series without ever tiring the viewer. Gerry Anderson is responsible for some of the most exciting title-sequences ever, and UFO's is a masterclass of pyrotechnic editing that leaves the viewer breathless. Even better, it was a pretty good show too.
Want to know who won? Click here…
* This bears a remarkable and rather inappropriate resemblence to the Prisoner theme.