Features
Top 10 TV Title Sequences Of All Time: part one
With clips to back up his arguments, Martin identifies his choice of the best TV title sequences ever. And we kick off with some crackers...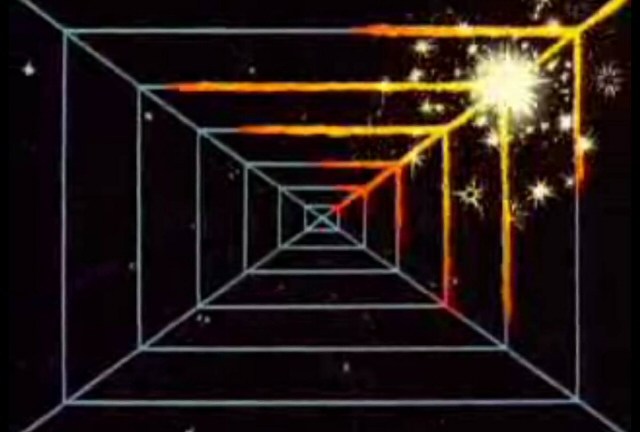 Martin's selection of the finest title sequences of all time starts right here…
10: The Saint (1962-69)He had the ring of confidence, the magic eyebrow and an infectious, sexy refrain composed by Saint creator Leslie Charteris himself, all played out to the kind of low-vector, minimalist graphics that have since been ushered back into fashion by the age of the Flash plug-in.
9: The Persuaders (1971)More Moore. Roger Moore and Tony Curtis were so prestigious a catch for a mere TV series that there was, sadly, to be no second season despite promising ratings and a now-legendary TV comedy double-act known –i n the superb opening credits – only as 'Curtis & Moore'. Intro King John Barry wrote a dark, poignant but insistent melody that lent the show possibly its only serious moment, and secured our heroes' place in cult TV history. If the forthcoming movie adaptation lacks Barry's theme, then Schwimmer, Clooney and Grant will be booed the world over, and I'm first in line.
8: 'V' – (Mini-series, 1983) If you didn't fancy the Olympics in 1984, you could enjoy this epic sci-fi mini-series and fancy Jane Badler instead, the rodent-loving alien goddess with a dark secret and an insidious invasion plan. The end credits were actually the best opportunity to enjoy Dennis McCarthy's unbelievably creepy and infectious theme tune. Followed by an execrable TV series that jettisoned the theme entirely.
[Couldn't track down the clip for this one: we only found the rubbish opening credits]
7: Sapphire And Steel (1976)Doctor Who for grown-ups but perhaps on an even tighter budget, David McCallum and Joanna Lumley were 'elemental' super-agents out on weird crime scenes 20 years before Mulder and Scully. The Rhubarb-style shimmery animation of the title sequence was fairly risible even for the 1970s, but the dramatic orchestral swirls combined with sheer confusion (of what the hell the show was actually about) to draw you in twice weekly for a few shivers down the spine.
6: The Tomorrow People (1970s)That bloke from the Twix ad led a bunch of telepathic prodigies through a lot of adventures with special effects that made Doctor Who's look like Industrial Light And Magic. But it had a deeply eerie 2001-style 'infinite-loop' title sequence, with Dudley Simpson's creepy and memorable theme tune presaging something much better than the old toss the programme-makers actually came up with.