News
Tom Baker's new Doctor Who outings – details!
The jelly babies are out and the scarf is unfurling as we speak- classic Who fans may never have had it so good...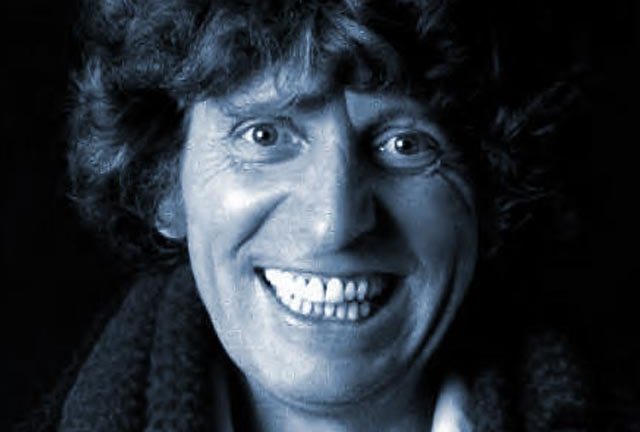 This story first broke in The Sun – that bastion of reliable news – but has since been carried by several other agencies and, given the name of the writer, we feel that – chances are – this really is going to happen.
Yes, apparently Tom Baker is putting his scarf back on and will be playing the Doctor in a new BBC Radio monthly series with the umbrella title of "Hornet's Nest" on from September 3rd.
That got your attention? Good.
Alongside Tom will be Richard Franklin as Captain Mike Yates, who apparently, "played the role on the television show with Tom." That's news to us.
Another addition to the cast will be his housekeeper, "Mrs. Wibbsey" voiced by Susan Jameson.
A housekeeper? Oh yes, apparently the Doctor will be shacked up in a Sussex cottage in a gap in his time stream between Leela and Romana.
The writer is apparently one Paul Magrs who has made a name for himself with various short stories, as well as introducing the character of Iris Wildthyme to the Doctor Who/Big Finish canon, authoring four books containing that character (and various other Doctors), and has written some seven Big Finish audios including The Wormery, Horror of Glam Rock and The Zygon Who Fell to Earth.
Mr. Magrs says, "I can picture the very moment he turned back into the Doctor – one minute it was introductions and actorly chat and then, all of a sudden, he was rehearsing lines. His first was, 'Hello, I'm the Doctor'. It was a very shivery moment."
The latest information on these new additions to the Fourth Doctor canon is that there will be five of them;
1. The Stuff of Nightmares (September 3rd 2009)The Doctor recruits Mike Yates to help him defeat an enemy of enormous power.
2. The Dead Shoes (October 8th 2009)The Doctor travels to Cromer's Palace of Curios in 1932 and discovers the horrific truth behind…a pair of ballet shoes!
3. The Circus of Doom (November 5th 2009)One hundred years earlier, the Doctor encounters a sinister circus that exerts a strange influence over the population of the town of Blandford.
4. A Sting in the Tale (December 3rd 2009)A sinister Mother Superior is running awry in the Wintertime. It's up to the Doctor to find out quite what's going on.
5. Hive of Horror (December 3rd 2009)The Doctor and Mike Yates and an unwilling accomplice must do battle with their fearsome enemy.
Two 'bee' related adventures towards the end? There's some sort of nod to Sherlock Holmes' retirement there, we feel. Just the sort of thing to whet Tom's appetite, one might suppose!
With these new Tom Baker adventures, the Colin Baker 'lost Season' revival, the end of David Tennant and the beginning of Matt Smith, these next few months are going to be far more packed with Doctor Who than we ever dared dream!