News
TNA Develops Its Storylines On Impact
The Hardy feud will conclude next week and Mike Bennett gets a World Title shot in two weeks ...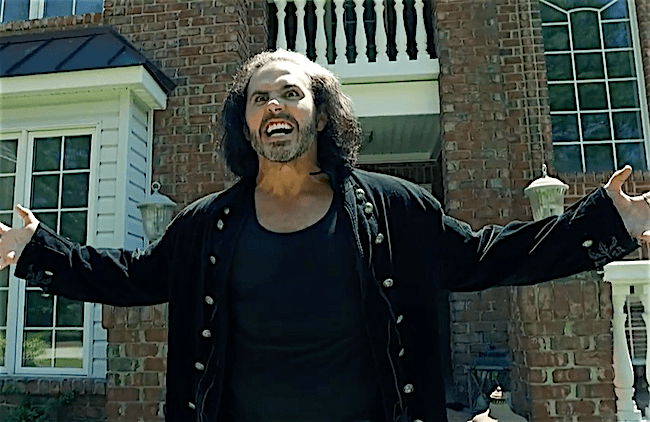 TNA crammed a lot into this two-hour Impact. Destination X is being set up well with Mike Bennett challenging for the World Title against Lashley, we can presume at this point, coming up in two weeks but this show had a lot of wrinkles to it and was one of the better episodes, despite the fact that it featured, relatively speaking, very little wrestling.
In fact, in the first 65 minutes, only 3:13 were spent wrestling in the ring.
But storylines were advanced and TNA was building to something bigger throughout this episode, while confidently promoting the main-event title match between Lashley, ECIII and Drew Galloway.
Hardy vs. Hardy (again) happens next week and this could be the final chapter, or maybe not. This will be interesting in that it was filmed at the Hardy compound, so there haven't been any spoilers. Matt said that the final match needed to happen where their rivalry started, at their home, and the winner will control the Hardy brand.
This show was very storyline-driven. There was only three minutes of actual wrestling in the first 65 minutes of the show, but we were still seeing things that resulted in consequences, which made the show another good episode to watch. Say what you want about TNA's business decisions, but creatively, the show has been very good consistently since the Pop debut.
1. Sienna beat Gail Kim
There was a run-in with Jade that seemed to be a little strange. It was unexplained why she would run down and just attack Allie out of nowhere. It just happened. That said, it seemed to be there just to allow for Marti Bell to attack and further their feud, but that also could have been accomplished in a backstage segment. Aside from that, this seemed like a preview for what should be a longer match between Sienna and Gail Kim down the road.
2. Braxton Sutter won a Battle Royal to become the No. 1 contender for the X Division Title
Good showing here from Sutter, getting a win over others established in the division, such as The Helms Dynasty. Helms attacked Sutter after the match which gave him little chance in his title shot. We'll see if that sets up something between Helms & Sutter moving forward. It does appear, for the time being, that TNA is interested in keeping Sutter a babyface, and that wasn't so clear earlier this month.
3. Mike Bennett beat Braxton Sutter to retain the X Division Title
Sutter showed some fight despite just being attacked and wrestling a match. This should set up a Sutter-Bennett one-on-one match down the road. It's a built-in story and it's right there for use.
4. Tyrus, Grado & Mahabali Shera beat The Tribunal & Al Snow
What a weird partnership with Tyrus joining Shera and Grado. The announcers played it off as Tyrus being a hired gun — Grado said in a promo that he had the money — so this seems to be a move in character development for Tyrus. He's not a heel, he's not a babyface, he'll just help whoever is paying him the most. Taking the bodyguard gimmick to a new level.
5. Lashley beat ECIII & Drew Galloway to retain the TNA World Title
Three-way matches can be hard to map out but this was well done. The only problem with these matches, especially with odd numbers, is that in most cases someone isn't doing something and is left to just lay on the outside of the ring. They didn't do much of that here and all three men were involved in the match most of the way through.
The finish came when Lashley hit a vertical suplex on ECIII and then tries for a spear but ECIII connects with a knee. ECIII hits a TK3 on Lashley. ECIII tries for a One-Percenter, but Galloway hits a Claymore Kick on him. Lashley then spears Galloway and spears ECIII for the win.