News
Titans Season 2 Casts Bruce Wayne
Game of Thrones' Iain Glen will play Bruce Wayne on DC Universe's Titans Season 2.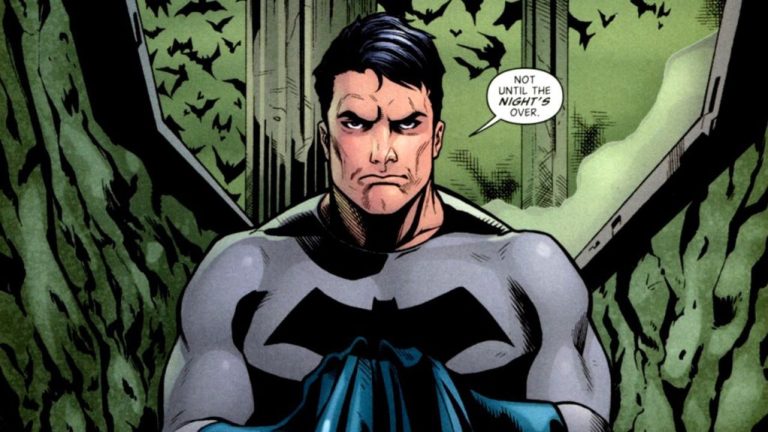 Iain Glen is going from Westeros to Gotham City. The Game of Thrones actor has been cast as Bruce Wayne on Titans Season 2. Glen, who plays Jorah Mormont, loyal (and lovelorn) knight for Danaerys Targaryen, will play a seasoned Bruce Wayne who helps the budding team of Titans find their way. Glen has played two-fisted detective types before, having headlined Jack Taylor.
Here's the official character description (courtesy of Deadline):
"After decades of fighting crime as Batman, billionaire Bruce Wayne is just as driven to protect Gotham from evil as he was in his prime. Needing to reconcile his relationship with Dick Grayson, the duo hope to forge a new dynamic as Bruce tries to help his former sidekick and the Titans achieve success."
The first season of Titans wasn't shy about leaning on its Batman connections. The season was as much about Dick Grayson and his journey away from his role as Robin (not to mention his ongoing resentment towards Bruce Wayne) as it was about building the team itself. There were implications throughout the season that Bruce had lost his way as Batman and was becoming increasingly more brutal in his pursuit of justice against the criminals of Gotham City.
The season ended with a bizarre (and ill-advised) dream sequence episode, where Dick imagined the very worst case scenario of an unhinged Batman going on a murderous rampage against Gotham's underworld. While Batman was shown in action, his face was never revealed (although it was martial artist Alain Moussi and stuntman Maxim Savarias in the cape and cowl).