News
Timeless Season 3 Cancelled by NBC, Movie Finale Discussed
While hopes were high, Timeless has been cancelled (again) by NBC. However, that cliffhanger might still get resolved.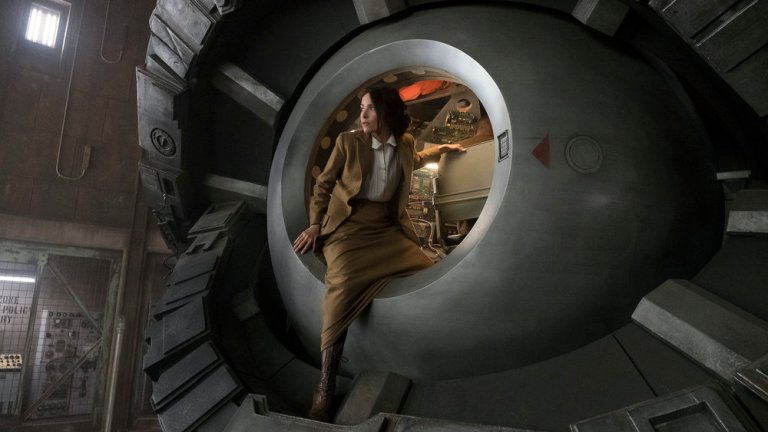 In a fate with which fans of Timeless are well familiar, the series has been cancelled by NBC – most likely permanently this time.
The ending of Timeless was clearly not a decision that was made lightly after its shocking cancellation and subsequent uncancellation last year. The series, while hardly a juggernaut even after the miraculous fan-fueled revival, banked a Season 2 average of 2.5 million viewers; a number that, while low, was remarkably consistent throughout the season, proving viewer loyalty. However, the business model was not strong enough to sustain the clearly-expensive time-bending sci-fi drama, leading to this – widely expected – outcome of cancellation.
…But there's a modicum of hope here, Timeless fans, since plans for a movie are being discussed!
With the show's second cancellation always a likely scenario, reports are indicating that a 2-hour Timeless TV movie could be on the table, potentially fulfilling the specific purpose of resolving the events of the Season 2 finale, which concluded with a colossally game-changing cliffhanger moment.  
The Timeless Season 2 finale, "Chinatown," which aired back on May 13, played out with the moment that the mysteriously clairvoyant Jiya had foreseen, the death of Rufus, which, despite every preventative effort, came to its fated fruition. However, after the gang returned to the present from the 1880s, still mired in grief, a game-changing moment occurred in which future versions of Lucy and Wyatt arrive back in time in a fancy new Lifeboat, presenting a mission to their present counterparts to undo Rufus's tragic demise.
Indeed, the aforementioned loyalty proven by the Season 2 ratings could pay dividends from showrunners Eric Kripke and Shawn Ryan, who would presumably resolve the Rufus quandary in the touted TV movie. On that front, Deadline reports that the cast's options expire on June 30, meaning that should the movie plans materialize, it will require a return to the negotiation table, which will add time to the prospective turnover. 
Consequently, the Timeless Season 3 discussion shifts focus to the TV movie. As reflected in our reviews, the series made vast improvements to its already unique storytelling formula, and there's no doubt that Timeless hit its stride in season 2. Perhaps being shortened from 16 episodes in season one to 10 in season two helped tighten up the writing, but even some narrative choices, such as allowing history to be changed and adding sleeper agents, spiced up the story quite a bit.
Even before NBC's decision, showrunners Kripke and Ryan recently took to social media as they did last year to appeal to fans, starting by expressing their gratitude. "You are the reason we're even lucky enough to be here," Kripke said in a letter to fans on Twitter. "You're the ones who watch Timeless, who preach the gospel to their friends and family. You've grown into a community… of passionate, intelligent, big-hearted fans. And that is the very most we could ever want." Indeed, the duo remain grateful (and hopeful) in their initial reactions to the Timeless cancellation and the movie prospects.
Now, it appears that the fan-led efforts that helped Season 2 happen might need to be repeated in order to get the ball rolling on the Timeless movie.